Your bedroom is a temple to relaxation where you can rest and switch off from the outside world. To transmit that sensation of calm, it should express your personality, so this Magazine is full of tips for adding your style to the walls. Get ready to surprise yourself!
1.A headboard for your hideaway
If we could choose one essential from this list, it would be the headboard. It helps to frame your bed, making it much cosier and more welcoming as well as adding style and personality to the room. Want to know the latest headboard trends? It's all about natural materials, connecting you to the earth and helping you relax.
2.Wallpaper in the bedroom
Little by little, wallpaper is gaining ground as the interiors stylists' favourite touch for bedrooms. Why? It's a fantastic trick for adding that unique and personal touch you're after without taking up any space.
We love using it on the walls to enhance that "nesting" sensation you get when you come home after a long day.
3.Mirrors in a restful room
Natural light is another essential element in a cosy and welcoming bedroom, which is where mirrors come in. As well as being fantastic for checking your outfits and making your room feel much larger, they also have the power to boost the natural light it receives. You can locate your mirror above your headboard, on a chest of drawers, or look for a free-standing one.
4.A picture-perfect bedroom
This is one of the quickest and easiest ways to add personality to the equation. You can hang them wherever you notice that a little touch of colour, dimension, or "je ne sais quoi" is needed to elevate your bedroom look.
5.Decorative tapestries for your nest
Tapestries are your best friend when it comes to informal style or boho chic. They mimic the effect of decorative pictures in an imaginative way. And it gets better! Made from fabric, they reduce echo and create a comforting sensation.
6.Hangers with personality
Decorating is synonymous with adding function. Using hangers will help you to fill your bedroom walls with style while creating a space to keep your necklaces, coats and accessories. Perfect for small bedrooms!
7.Shelves for decorating your bedroom
We love the idea of using shelves to decorate our bedroom walls. They're perfect for less decisive types as you can vary all the pieces you show off or change the look of your room whenever you like. Give your memories, souvenirs and little ornaments pride of place.
8.Stylish wall lights
It's no secret that good lighting has a huge influence on the atmosphere. Wall lights will illuminate the space with an ambient light or a focused one for reading before you drop off. You can add one to each side of the bed for a symmetrical effect.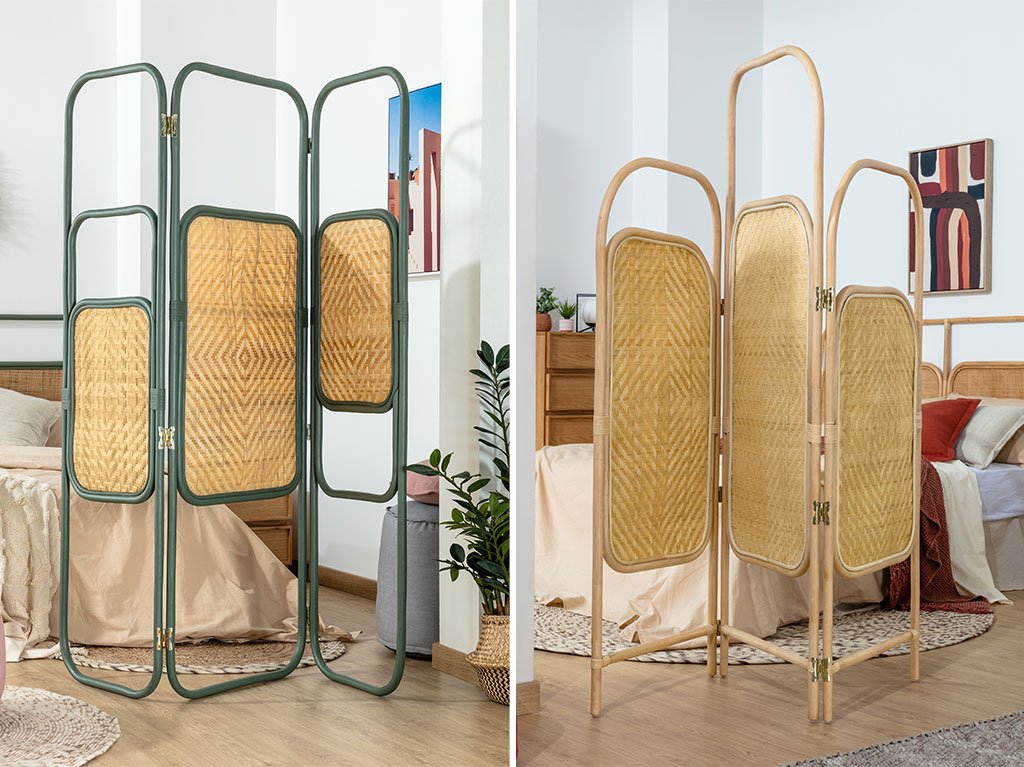 9.Divide the space
If your bedroom is large and you're not sure how to manage the layout and avoid it feeling vacant or lacking in personality, this is the ideal solution. A room divider will create two separate spaces: a nook for reading, relaxing or working while filling an empty wall. Divide and conquer!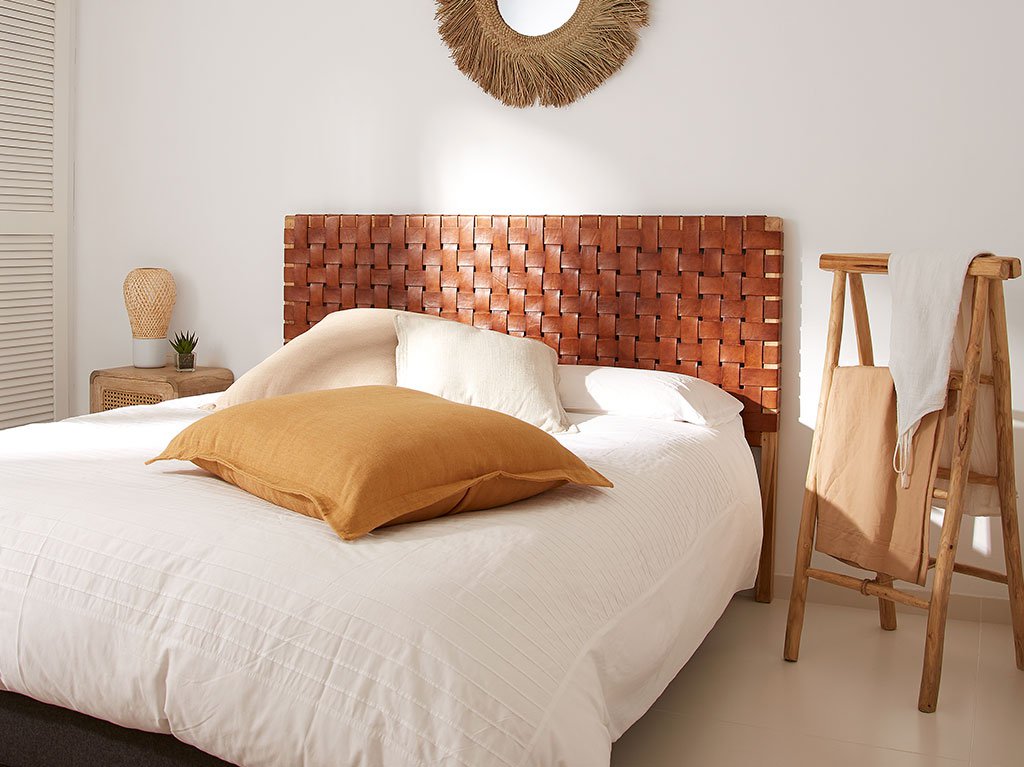 10.Look for balance the bedroom
Now that you've seen all the possibilities, decide which ones will best suit the style, dimensions and layout of your bedroom. Create your own combinations and uncover your own winning style. It'll feel like a different room!
March 8, 2021, 9 a.m.