Time to shed some light on our secrets for giving your bedroom the illumination it deserves. No matter how small or large it may be, the right lighting can improve a bedroom in incredible ways. Here are our tips for adding style and a new dimension to yours for less. See the light!
1.Beyond the pale
You might have heard it a million times but it's true: pale colours are synonymous with brighter bedrooms. White in all its forms will reflect the light, making it the ideal choice for bedrooms that receive little natural light. It also makes your life easier, as white suits any style of decoration.
This maxim is just as true for your walls as it is for your choice of furniture. The lighter the colours of your furniture and decor, the more natural light you'll gain.
Wondering how to decorate an all-white bedroom? Here are the keys to creating your ideal look.
2.A glass mirror
Mirrors reflect all the light that enters your room, so add as many as you need. If you angle them to face the source of daylight, you'll elevate the effect even more. All you need to bear in mind are the key locations for your mirror to ensure perfect feng shui.
3.Steel or transparent furniture
If yours is a more contemporary or modern style, you can choose furniture or decorative pieces in glass, as they won't obstruct the light and everything with gleam a little more. Another option are pieces such as chrome-plated steel, which also offer a mirror effect to brighten up your bedroom.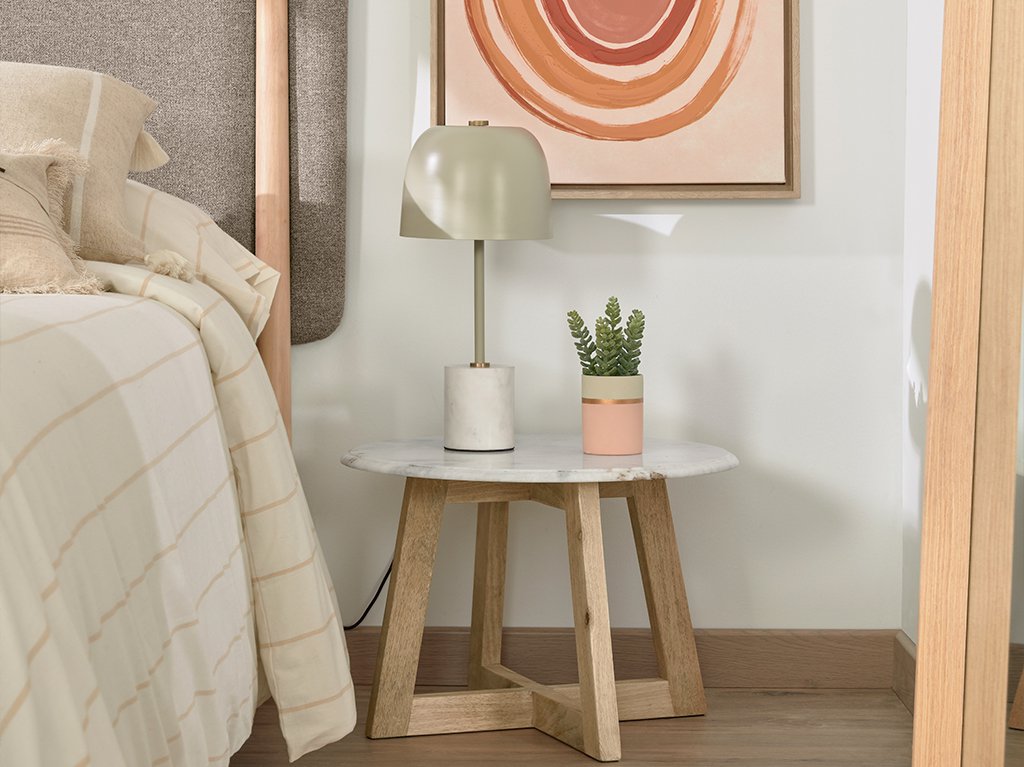 4.Table lamps
As day draws to a close, a table lamp is a very practical way to light up your side of the bed and offer you a reading companion. As well as adding lots of style and design to your room, you can change it easily whenever you like.
5.Ceiling lights
Is your bedroom on the small side? Perfect! Free your bedside table by hanging your light on the wall. Everything will be cleaner and much better organised without sacrificing the cosy effect of a beside lamp.
6.Ceilings lamps (above bedside tables)
Do you like to stay ahead of the trends? To frame the two sides of the bed, you can also pick two ceiling lights and locate them above your bedside tables. Interiors stylists are increasingly keen on this option as it creates a nest-like effect in your room and feels quite special.
7.Types of lighting
As in every room, it's important to consider different kinds of lighting in the bedroom. We recommend adding two or three different kinds of light to give you the chance to change the mood as needed.
- One main light is a basic that you need to have in any case, to be able to see clearly and get things done.
- If you like reading or just want to have your own little nook, angled lighting is your friend, as you can focus on what you're doing and keep the light on without bothering anyone else.
- And last but definitely not least, is ambient lighting, designed to create a relaxing environment when you're already in bed or want to switch off.
Looking for inspiration to make the most of your bedroom? Keep reading our Magazine.
March 15, 2021, 9 a.m.