So you've got a glass dining table? Nice choice! It'll bring a bright, spacious feel to the room. All you need now is a final touch to avoid that empty look. Small accessories give big results, so use these tips to achieve the perfect dining space.
Choose eye-catching tableware
Give your signature dish the presentation it deserves. You won't go wrong with our Vreni range of 100% ceramic tableware. Create the perfect backdrop for your gourmet creations with contrasting materials and combine a modern table with rustic-style plates in organic shapes and colours. And the best part? This stylish collection can serve it all, from those classy appetiser to your after-dinner espressos.
Glass with glass
Go all the way with glass. A selection of vases is a simple yet effective way of adding a little chic to your dining table. There's a wide choice of shapes and sizes in our Astera collection and they'll look even better combined. But what makes this collection really stand out is its tinted glass in three colours and the rounded designs in different shapes. Curves ahead!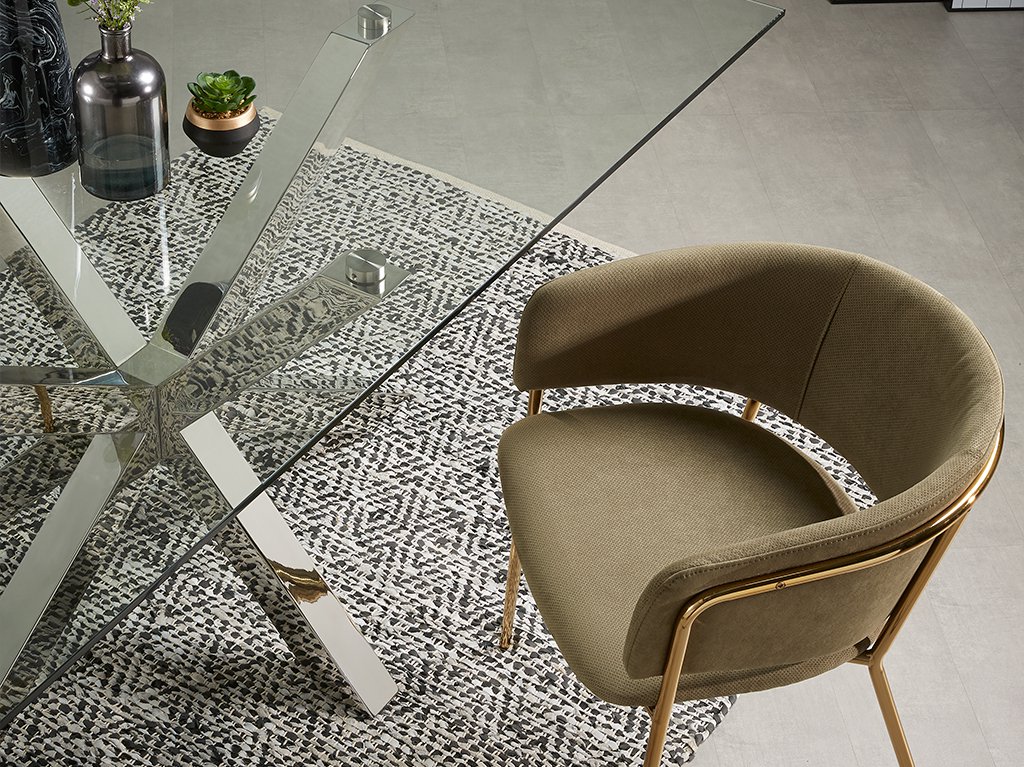 Green goes with everything
Greenery and small plants always work well as centrepieces. And they look great with different materials, just like our combination here of a tinted glass bottle with a black marble vase and Consolva artificial plant – perfect if you love plants but lack green fingers. More time to spend on yourself!
Find a good rug to go underneath
The dining room is one of the best places to put a rug, especially if you have a glass tabletop. If you plan to place accessories on top of the table, go for a rug in a plain colour or simple pattern to prevent it looking cluttered.
If your coffee table has a glass top, too, head over to our blog where even more ideas are waiting for you.
March 24, 2021, 3:17 p.m.