If you're unsure about which type of lighting to use for your balcony, garden or terrace, let us point you in the right direction with some key tips to outdoor lighting. Balmy evenings are on the way – make sure they sparkle!
Al fresco socialising in the garden
Summer nights call for outdoor socialising, dinners with friends and family, and romantic evenings under the stars. It is surprising how much difference the right lighting makes to achieving a warm, cosy mood, depending on whether you opt for white, warm, or soft effect lights. The first rule to remember is to avoid overdoing it. Aim to create an atmosphere and keep things soft and subtle.
Outdoor candles, oh yes!
Candles are perfect for creating warm, inviting spaces. Our aromatic range will have a relaxing effect on your guests, adding a touch of glam and some real atmosphere to the overall look.
The right balance for your garden
You may be wondering exactly how much lighting you need for your outdoor spaces to highlight certain areas. The number of lights will depend on the size of the area. Remember that choosing the right outdoor lighting for a garden is quite different than for a terrace. For the garden, consider spotlighting key points such as attractive plant pots and other decorative elements, while on the terrace, you will want to use much softer lighting.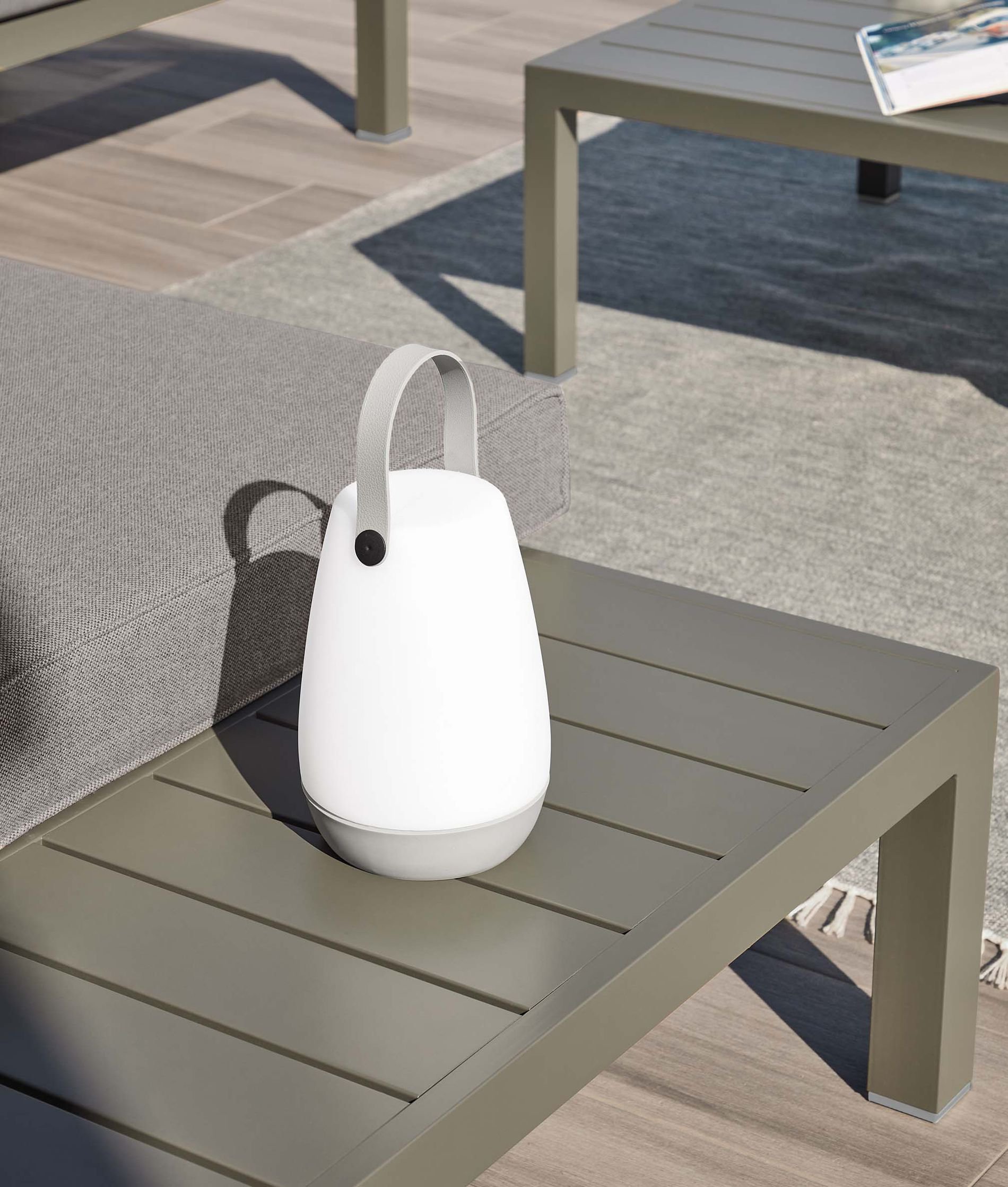 Portable outdoor lamps
So, you're clear about the lights you want but you've nowhere to plug them in? Don't worry, we've got you covered with our portable lamps. These can be easily moved from one area to another, and are chargeable using a USB, so they'll always be ready to pop into place whenever you need them. Use our tips to light up your garden, terrace and balcony, and make the great outdoors even more magical.
April 9, 2021, 11 a.m.