A bench is the ideal accessory for the bedroom, either at the end of the bed, under a window or as a seat for the dressing table. As an accessory it works particularly well in large spaces, which can look empty and lifeless without one.
The options for benches are endless, particularly when it comes to materials. You'll find ones made from wood, forged iron, fabric, rope, rattan, leather... Here's the list of our five favourite benches and banquettes for the foot of your bed: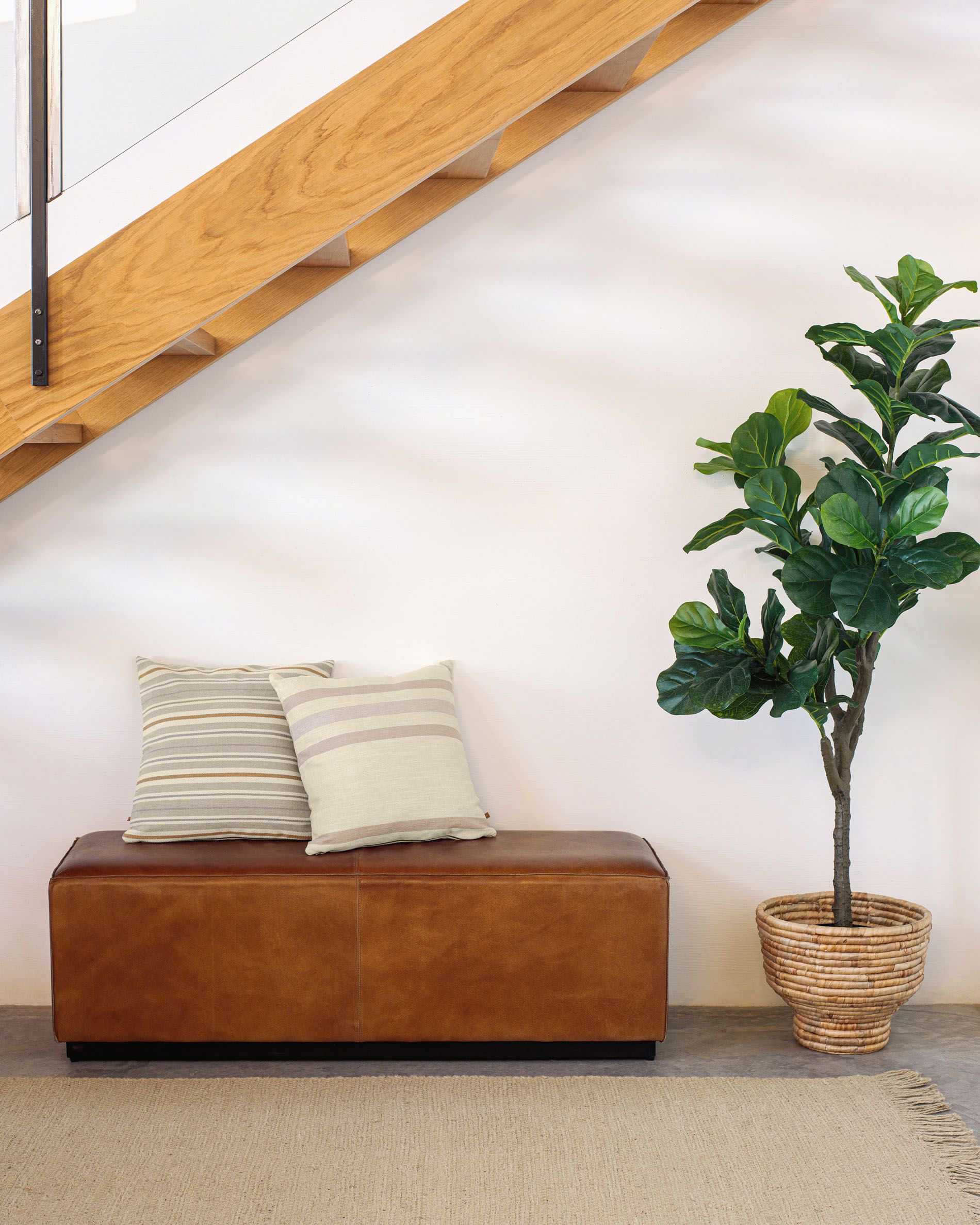 Cesia leather bench
Cesia measures 120 cm and has leather legs. It's made from 100% natural leather and the quality is exceptional. The use of this material on a bench is special as it's quite uncommon, which is why it's one of our top picks.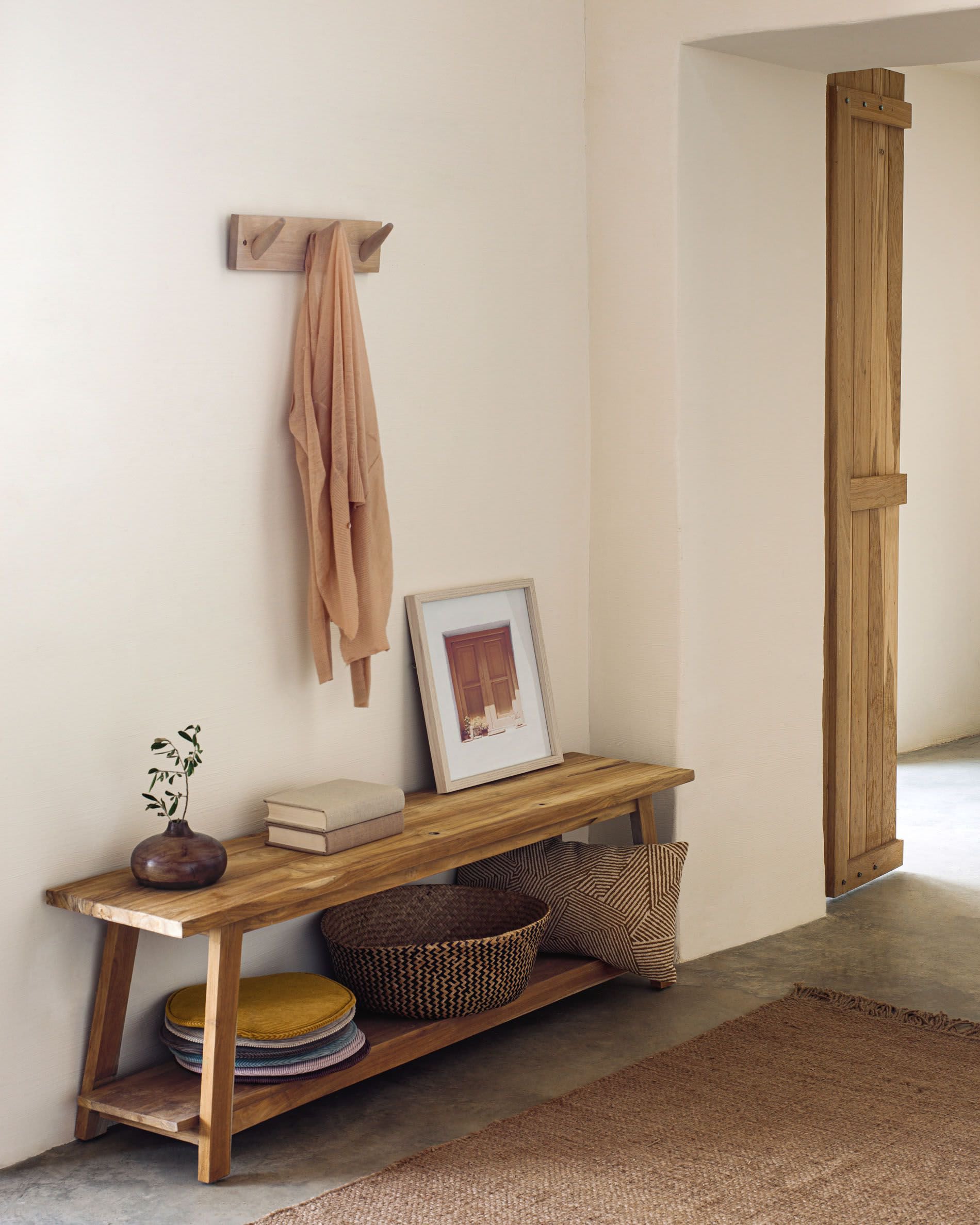 Safara recycled wood bench
Generally speaking, wooden benches have a rustic and colonial feel. They're ideal for a light-coloured room with a summery vibe or for a country cottage. The Safara is made from recycled teak from Indonesia. And it comes in 2 sizes: 150 cm and 100 cm.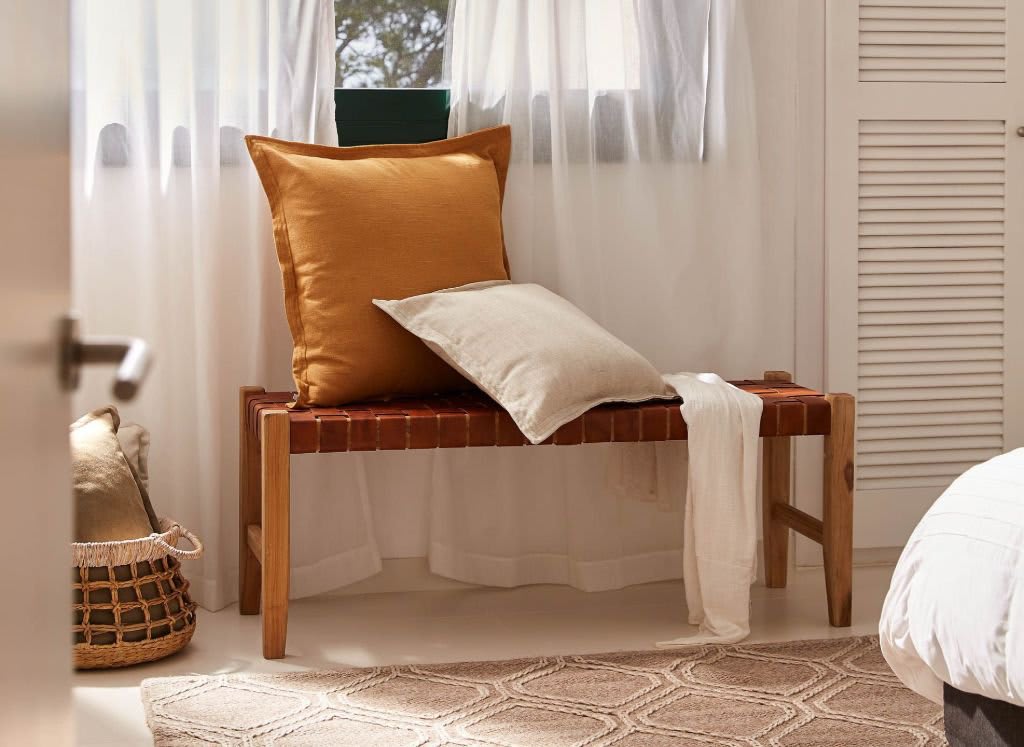 Calixta leather bench
The Calixta bench is incredibly comfortable and will bring a tropical feel to your room. We love combining it with earthy and ochre colours and the space between its surface and the floor is perfect for storing blankets or cushions in baskets.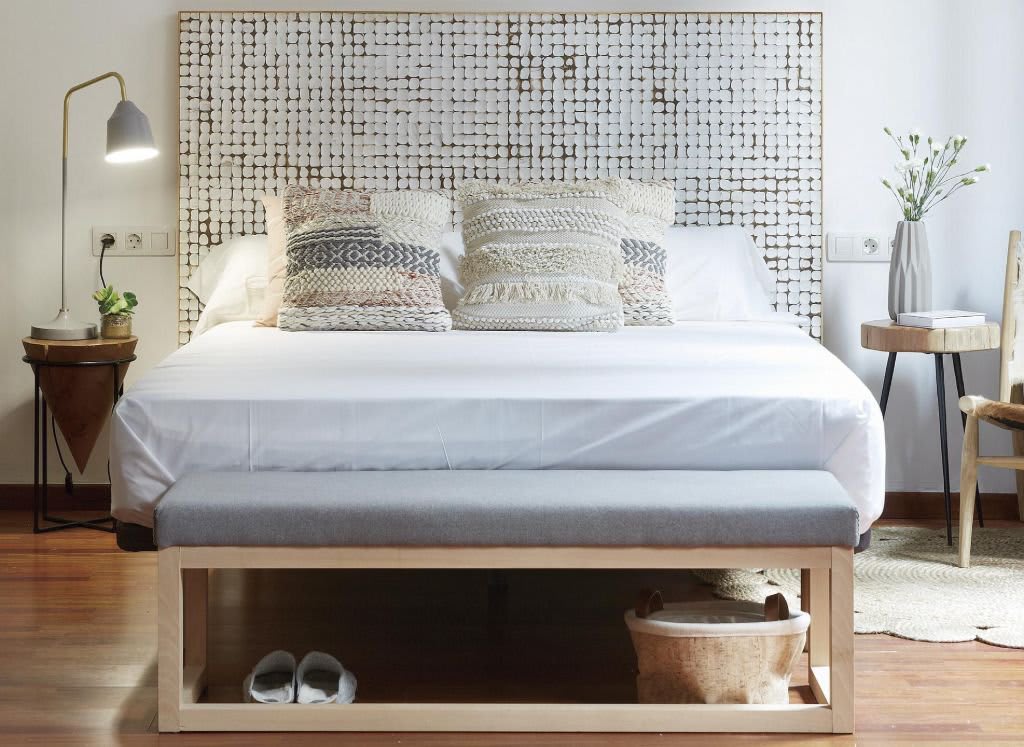 Loya bench in upholstered fabric
Discrete and minimalist, that's the Loya bench. And what do we like most about it? Its elegance, of course. It's ideal for Scandi-style and classic spaces. And the solid beech wood with tones and grain patterns derived from this natural material make it truly unique.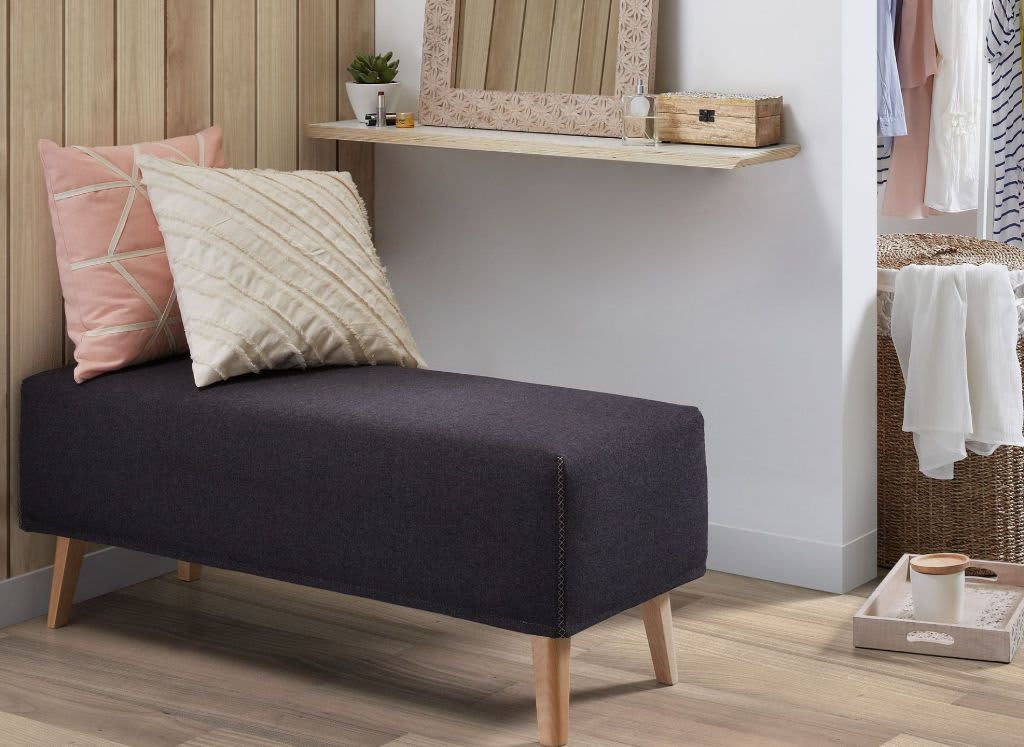 Dyla upholstered bench
We love the versatility of the Dyla bench. With a discrete design, it goes perfectly with any room, spot or style. It's upholstered in fabric and filled with foam, making it really comfy. We love mixing and matching it with cushions in different prints and colours to make it stand out.
Tips for choosing a bench for the foot of your bed
To get the right bench to bed ratio, go for one that is at least ¾ the width of the bed. If you have a 6.5 ft wide king-size bed, choose a bench that is between 150 and 180 cm in length. Or if you have a 5 ft double bed, we recommend you try a bench that is between 115 cm and 130 cm in length. For a balanced look, opt for a bench that takes up the same width as the bed. The golden rule? Make sure your bench is no longer than the width of your bed.
July 5, 2021, 9 a.m.