If you're looking for an easy and original alternative for your walls, we've got a solution that'll liven up any space: decorative panels. If you've never thought about it before, these ideas are sure to convince you.
Beyond green
If you've got a passion for nature, let it show. Put a metal panel with a tropical motif, like Dimpa, next to your houseplants,. Arrange it in the position that best suits your favourite accessories and show off some jungle-inspired design.
Au naturel
Noble, natural materials are worthy subjects to frame on your wall. The Johari panel is a composition of wooden branches made from specially treated teak and arranged by hand. An exclusive piece for your walls thanks to its unique, one-off tones. What's more, the wood is sourced from sustainable forests with controlled felling.
The golden rule
Do you love all that glitters? Understated décor in shades like grey is the ideal backdrop for the dazzle of this panel, made up of geometric shapes in glam gold. If you also have some velvet accessories to go with it, this'll turn the look up to 11. For a more exotic feel, check out our Danesa panel.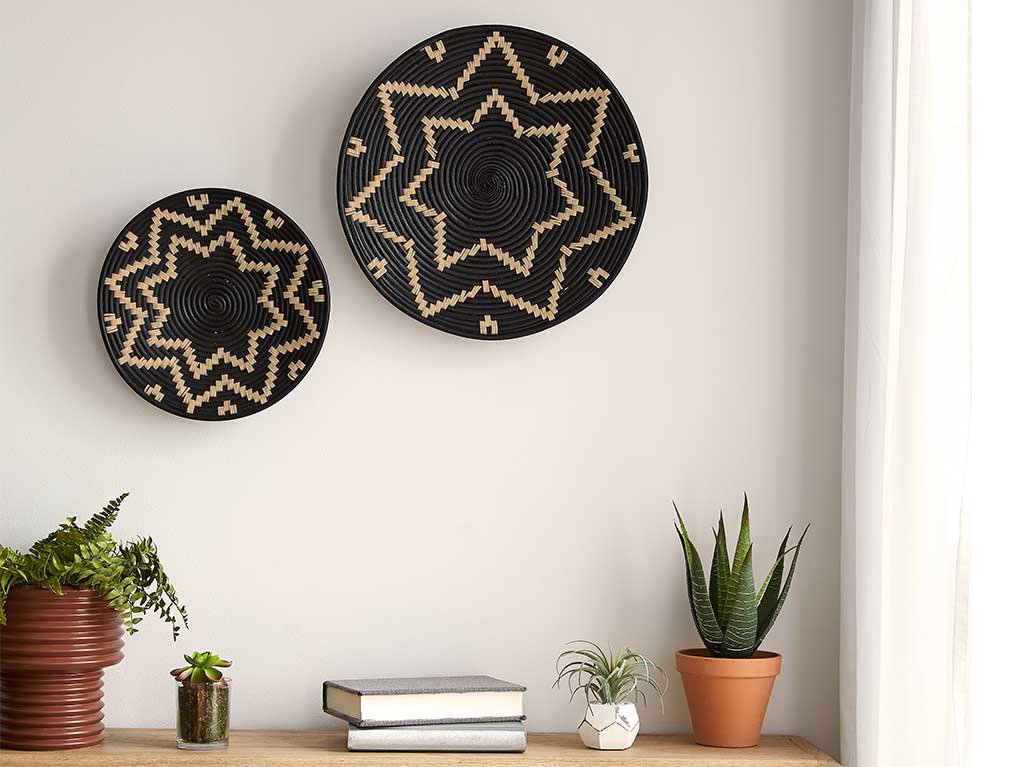 Two by two
Why stick with one when you could have two? Sets of decorative panels are perfect for adding style and interest to your walls. Create different compositions with panels of different sizes and designs.
The Aurek set in hand-woven rattan can be used to decorate the wall or as a table centrepiece.
If you like this style, you're sure to feel the same about Salome, two panels in solid sustainably-sourced munggur wood with a hand-crafted relief pattern. Choose your size or, even better, combine the two.
Feb. 9, 2021, 12:23 p.m.