You've probably heard of PET and its huge potential for sustainability. But what is it? And, more importantly, what are its best qualities? One thing we know for sure is that if you're the kind of person who sees things from a sustainable point of view and likes to shop and decorate your home in the most responsible way... PET is for you.
What is PET?
Polyethylene terephthalate. Sounds interesting, right? An acronym and a tongue-twister of a name that signify one of the most appealing sustainable materials for interior and exterior decoration. In a nutshell, it refers to fibres obtained from plastic bottles that have been recycled or reclaimed from the sea.
PET is generated by processing plastic bottles that have been sent for recycling or recovered from the sea to create a fibre that we can use to make rugs, pouffes and cushion covers, for example, that are sustainable and stronger than standard products. In this way, we can give plastic a second life. A designer one!
Want to see some of our products? Read more here.
What makes PET so interesting?
PET fibres allow us to create textiles that are more durable and suitable for outdoor use, without sacrificing softness or good design and avoiding that artificial or plasticky look. It has to be seen to be believed!
And that's why we're such big fans of this material. Our designers are constantly on the look-out for new trends, staying one step ahead and using recycled, sustainable materials and innovative techniques. A good design shouldn't just be attractive and practical, it should respect the planet and the people that live on it. And it's clear that PET can help us to achieve this objective.
You can find much more about PET here!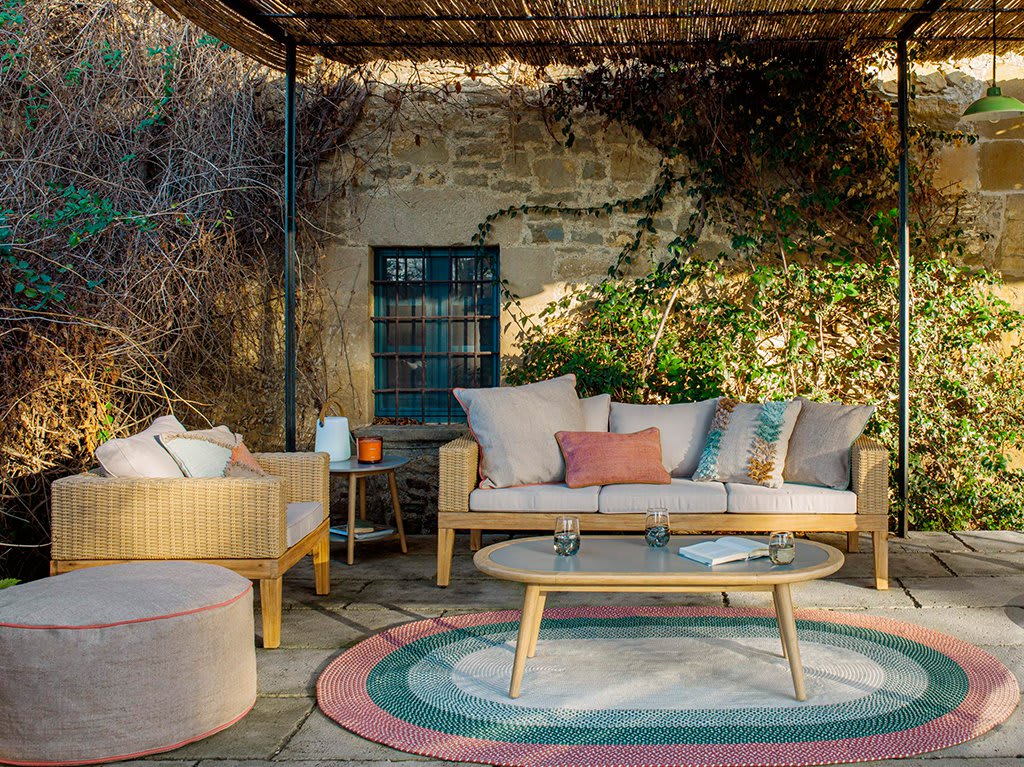 We love PET
If you want to incorporate PET into your home decor, we recommend our Dalila, Rodhe, Elbia and Catiana collections. They're all perfect for indoors as well as outdoors and their designs are right on trend. What more could you ask?
Find out more about Kave Cares, our commitment to people and the planet.
May 5, 2021, noon