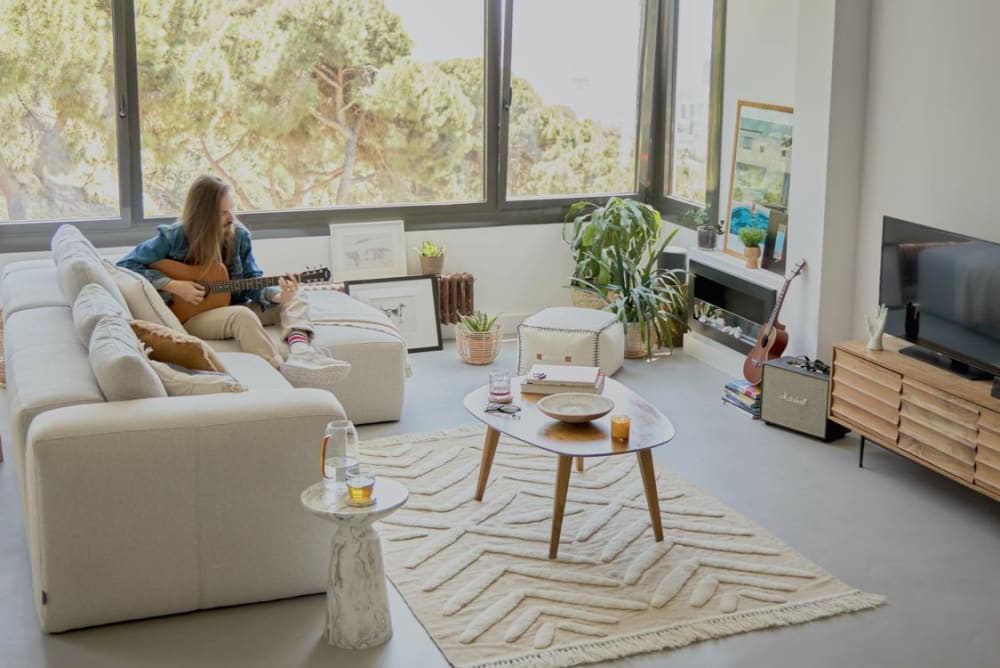 #InTheKaveOf
Spanish singer-songwriter Carlos Sadness
Music, personality, good times. With his signature mane of hair and indie look, singer Carlos Sadness (@carlossadness) showed us around his House Papaya and gave us an insight into his world of tropical fruits and mysticism. Want to see how the 100% Kave Home living-dining room turned out? Come with us!
"I like to mix things that I like from any style. There are Mid Century lines in some of the furniture while other pieces have a more rustic, arty look, or an old Bauhaus-type feel."
Carlos' must-haves are natural light and views. And he's found both in this living room. The Blok sofa in beige combined with the Dethra rug help amplify the light to create a space that's airy yet cosy, welcoming and very inspiring.
I want this living room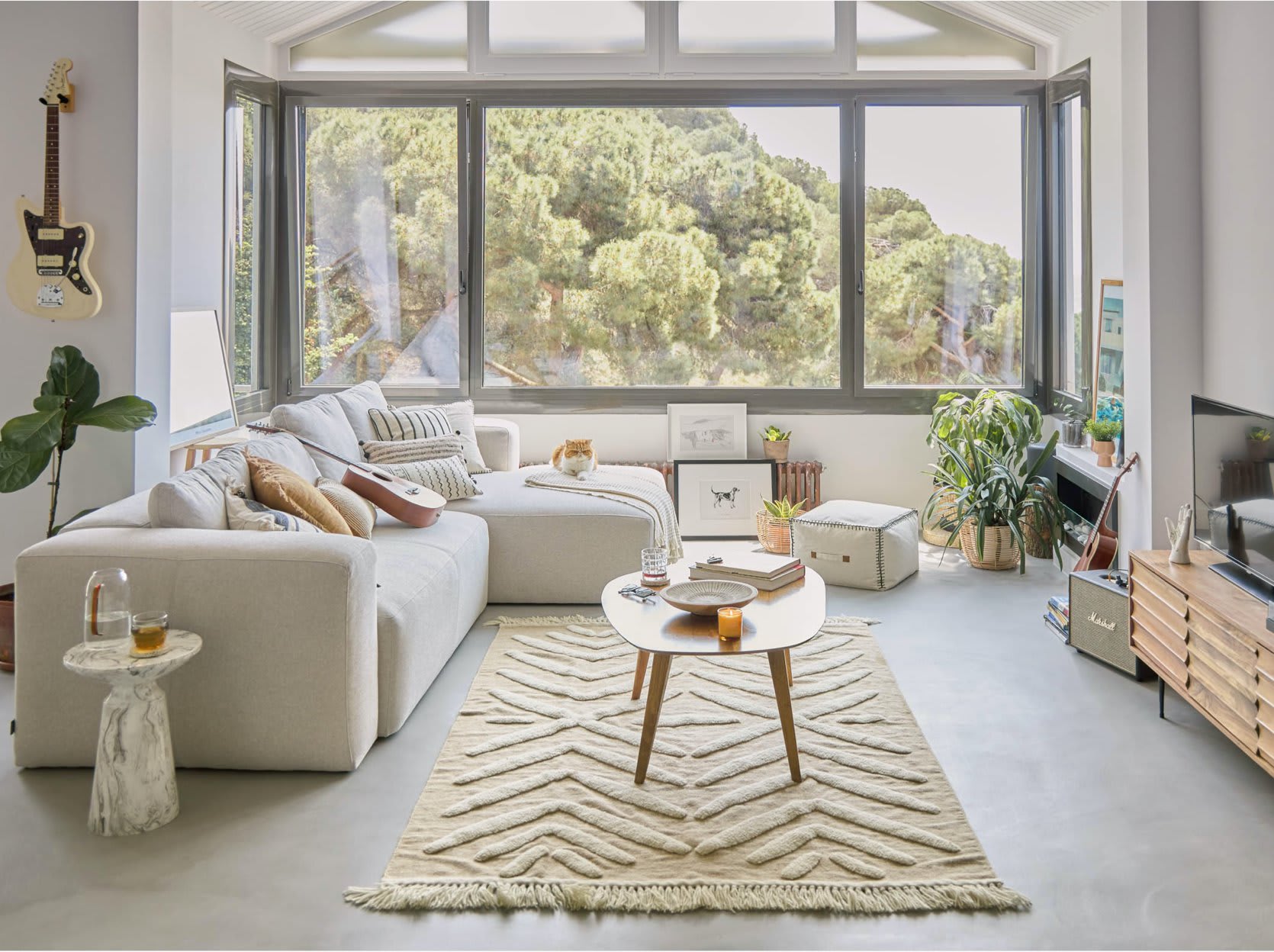 There's no doubt that the Delsie collection plays a key role in this home. Its exclusive, eco-friendly and artisanal design blends perfectly with the singer's personal effects, like his records and favourite pictures.
See Delsie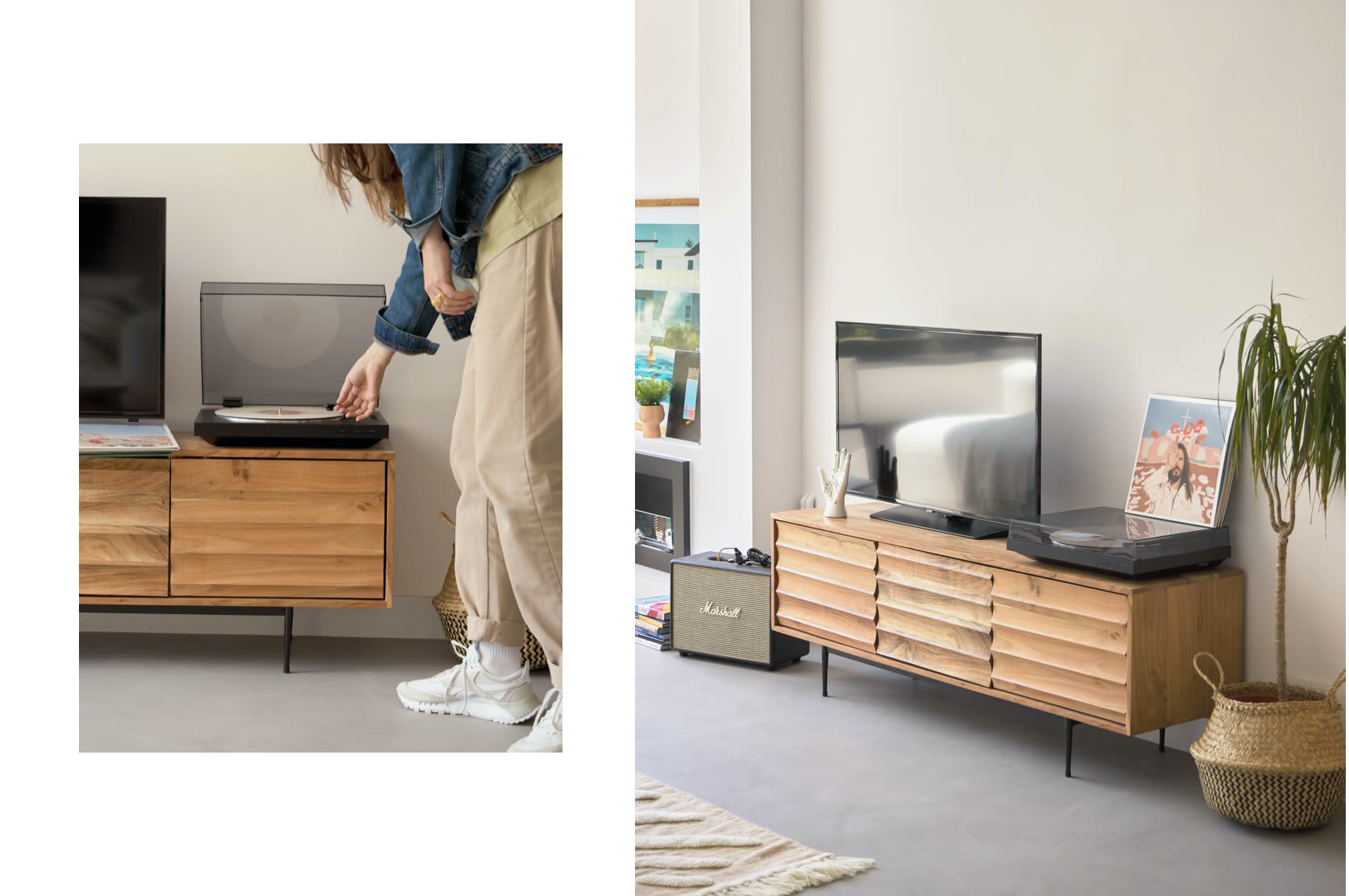 "My favourite Kave Home piece is the Delsie. It has that crossover of Mid Century styles but at the same time an organic, natural and design. Above all, I like how the shapes go in and out and play with the light."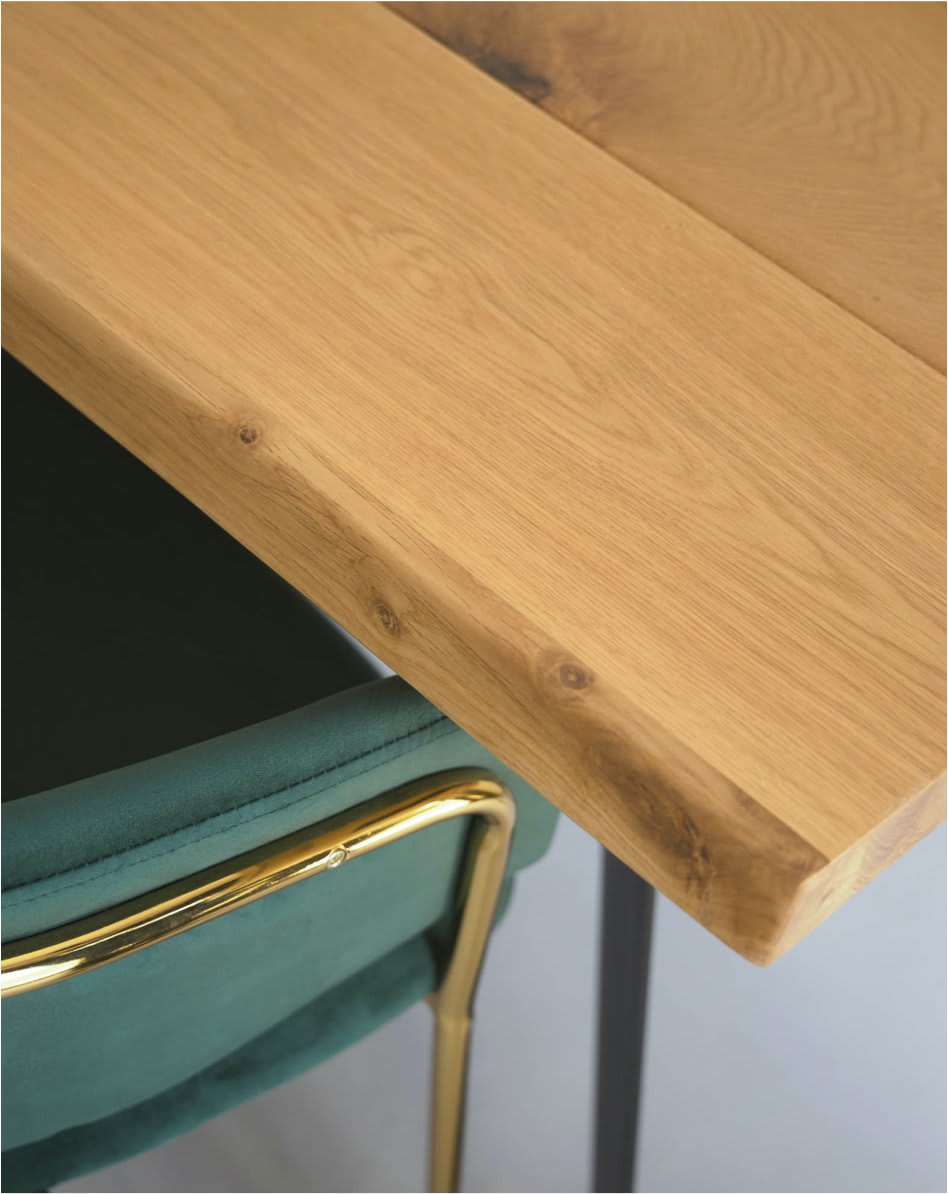 The dining room is one of the most versatile spaces. It works just as well for impromptu dinner parties or recording sessions. For inspiration to flow at House Papaya, the Koda table and Runnie chairs in green velvet help set the scene beautifully.
Set up my dining room
Carlos Sadness is a firm believer in the instinct of ideas as they arise, and the ability to develop them wherever that may be. Whether that's in the shower, the kitchen, or this cosy corner of the living room where we find the comfy Anahi pouffe.
I want to relax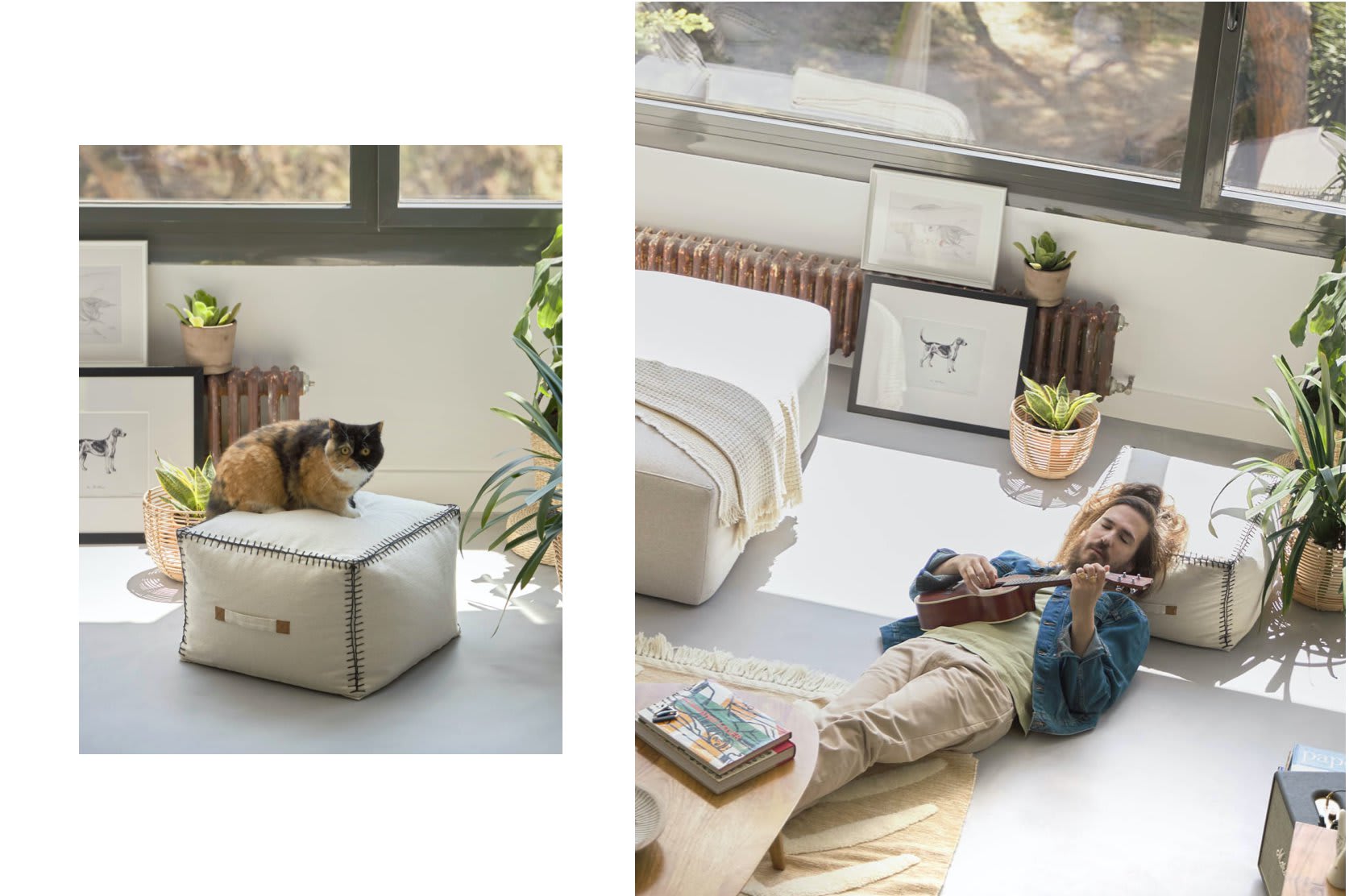 "For my house to be a home, it needs to have things that I identify with and that are part of me."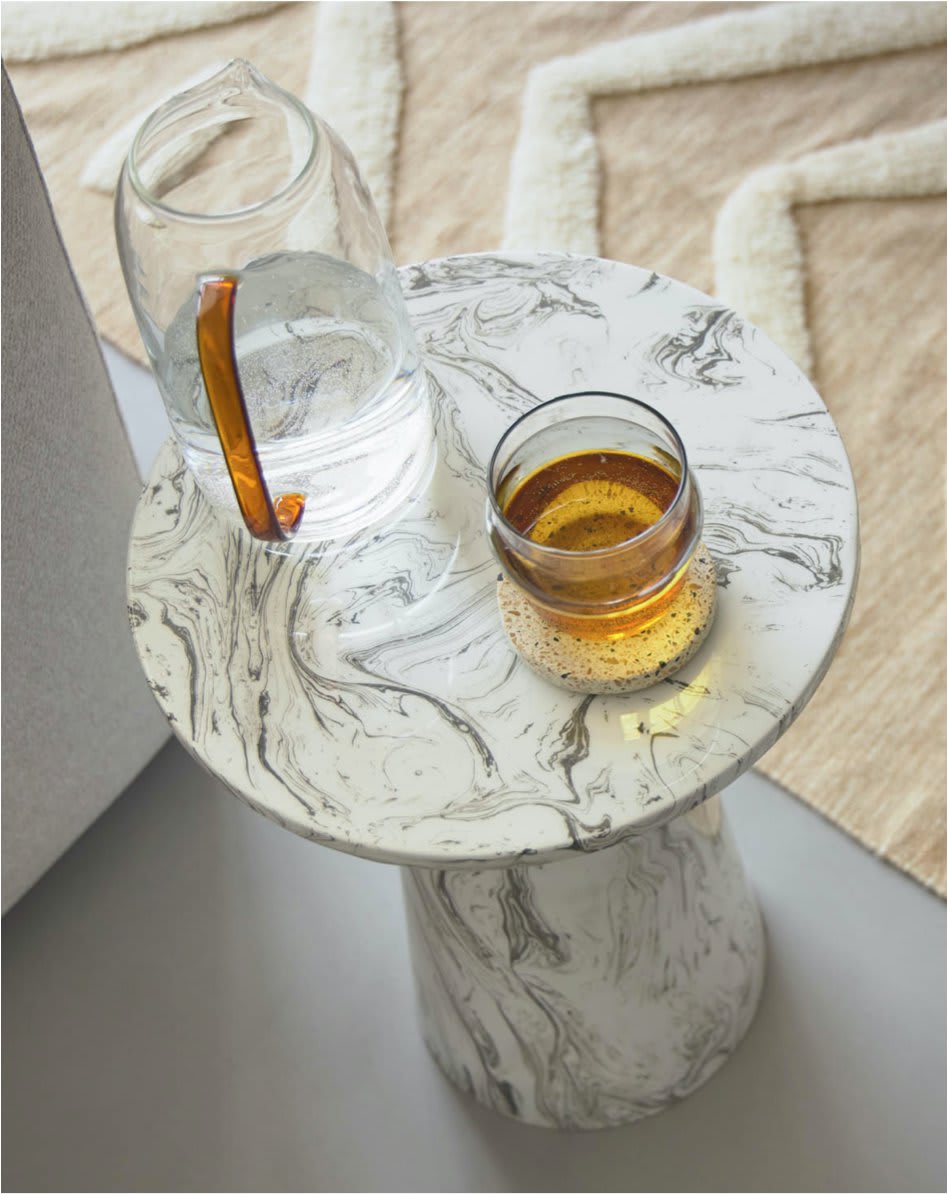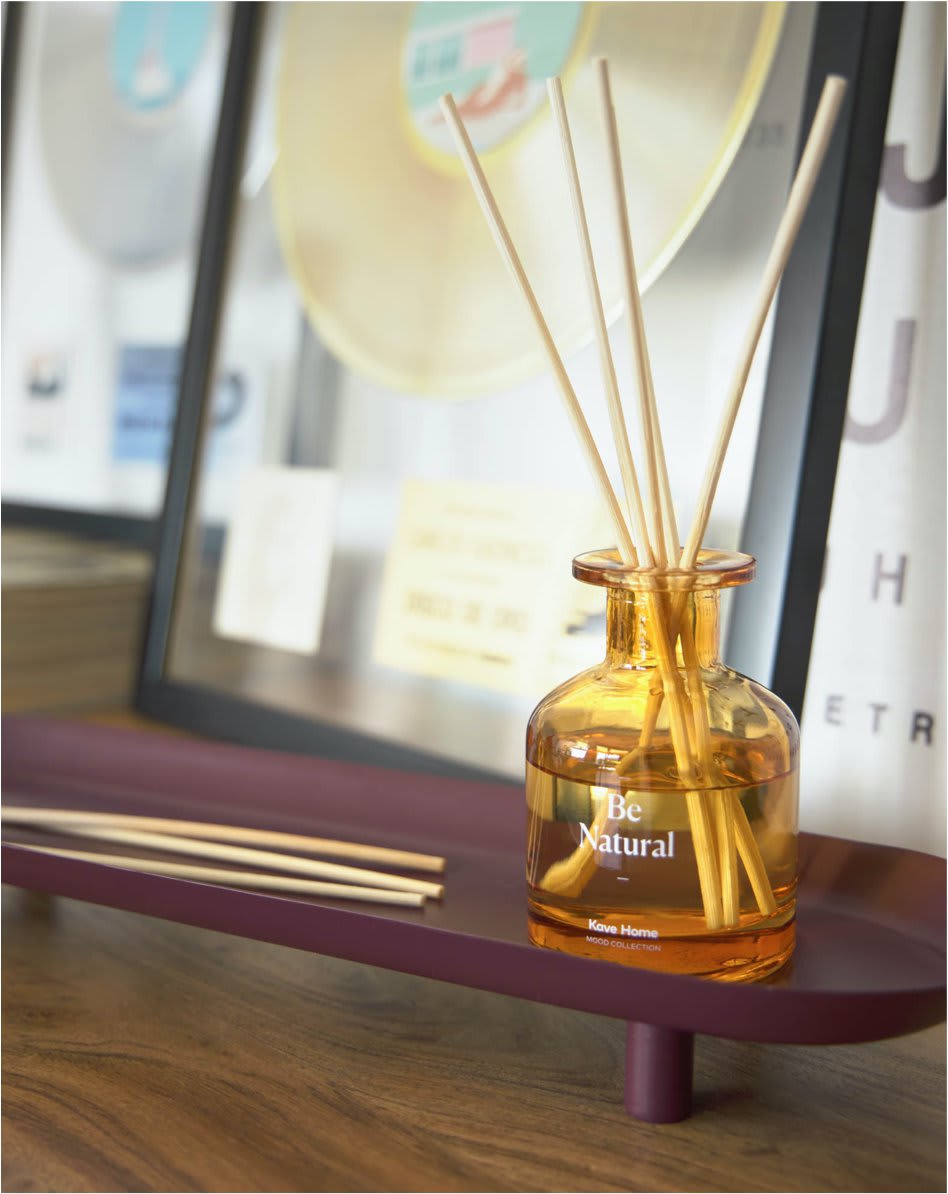 The life and artistic aspect that characterise the aesthetic of his albums and videos are brought to life by the houseplants, pictures, and the little decorative elements whose colour palette brings visitors right into Carlos' world.
See decoration