How many times have you wondered how attractive town centres would be if they were better cared for? Jordi Planagumà hasn't just thought about it, he's actually got to work and designed a project – Fem Nucli – aimed at revamping city centres by restoring their buildings. Kave Home has played its part in this wonderful project by contributing to the interior décor of these buildings, creating unique and sustainable homes while restoring them to their former glory.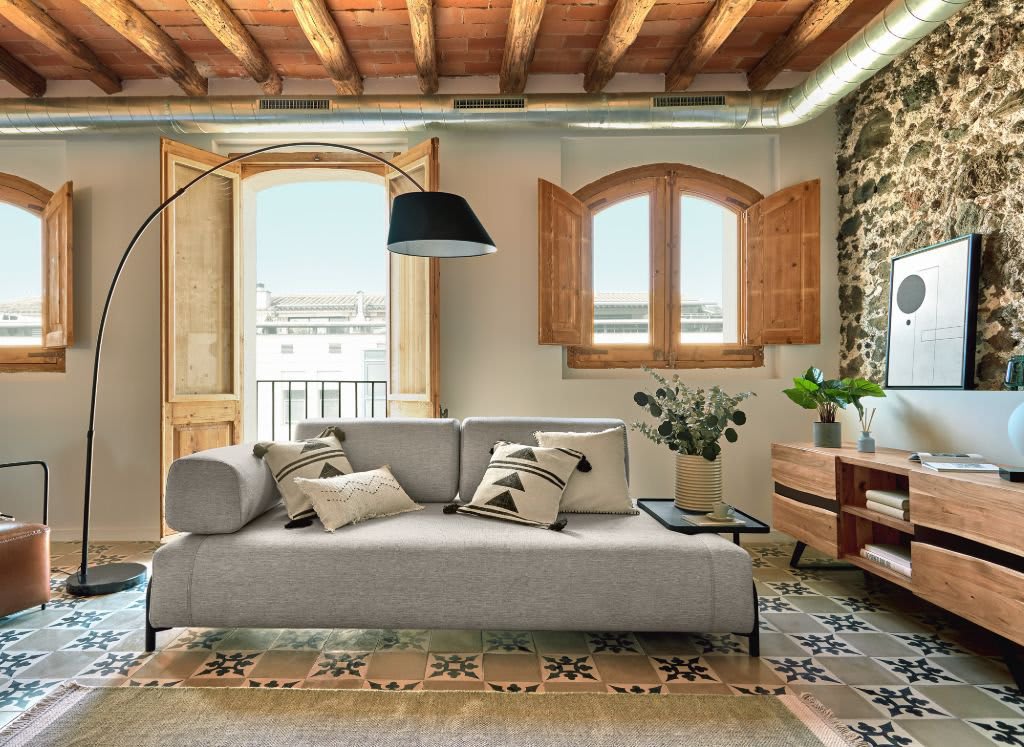 We had a chat with Jordi at the launch to find out more about the project and the partnership with Kave:
1. How did FemNucliand the idea of revamping citycentrescome about?
It came up in casual conversation with friends who mentioned how run-down their town centre was looking, and that although lots of them have ideas, no one actually does anything about it. If people don't live in these town centres, they become lifeless, and there is little local trade or activity going on. We need to take action and refurbish thousands of decaying buildings in urban centres. Our aim is simply to prove that it can be done, and done  well.
2. So,how does FemNucligo about this?
We buy, rent or come to agreements to take on disused buildings in city centres. Then we rehabilitate the buildings, ensuring their historic elements are preserved, and create unique and sustainable homes with shared spaces and resources. Finally, we rent them out to people who want to be well connected, who value the proximity of a local community and share a commitment to the environment and their surroundings. Ultimately, we have a three-way sustainability goal in mind: financial, environmental and social.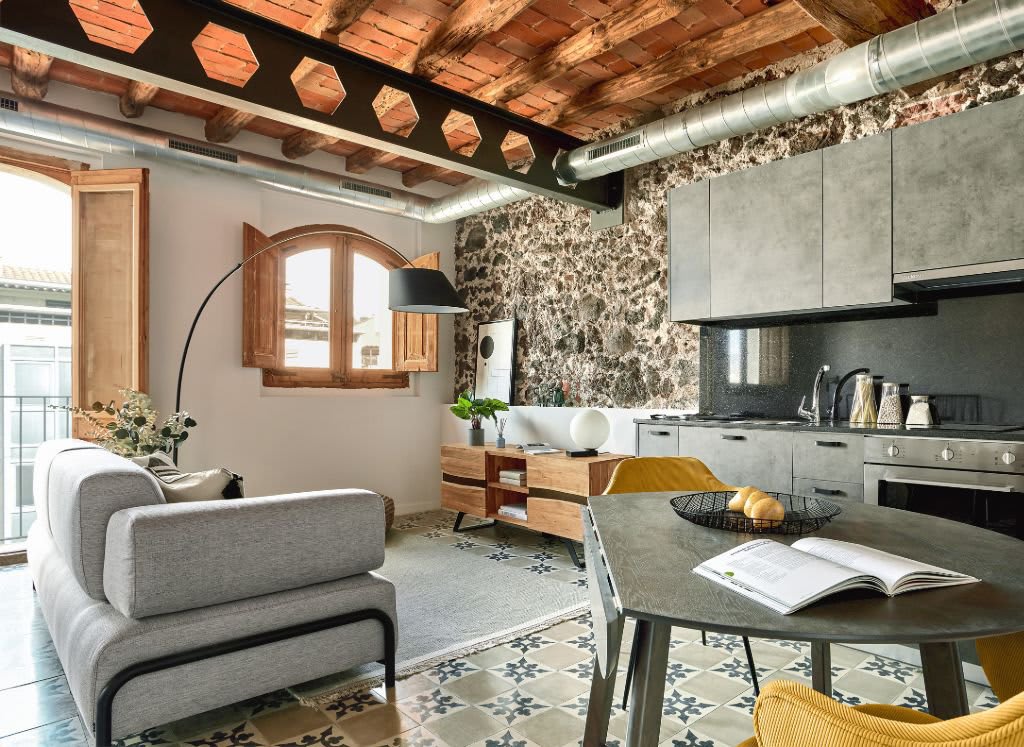 3. Aside from the more social idea of wanting to revamp citycentres, you have also made sure that the housing is sustainable. How have you done this?
We invest in technology so that the buildings consume very little energy, and most of it is generated in the building itself using solar panels. In the restored building in Olot we have gone from a G level energy certificate (the worst-performing) to an A – the highest rating. The most impressive part is that this is the first residential building in Spain with its entire facade covered with solar panels, but we have done a lot more than that: insulating all the walls from the inside, restoring the woodwork, installing double glazing and a rainwater recovery system, etc.
4. Why did youchooseKave Hometo beone of FemNucli'spartners? 
Our project isn't about focusing on Fem Nucli as a company, it's been designed as a dynamic hub to include other companies, organisations and people with shared values, who believe in restoring city centres and making them sustainable and healthy. With Kave Home, we share the mission of revolutionising a traditional sector in a sustainable and socially responsible way. We love the motto "At Kave Home, we make things happen," because we do the same!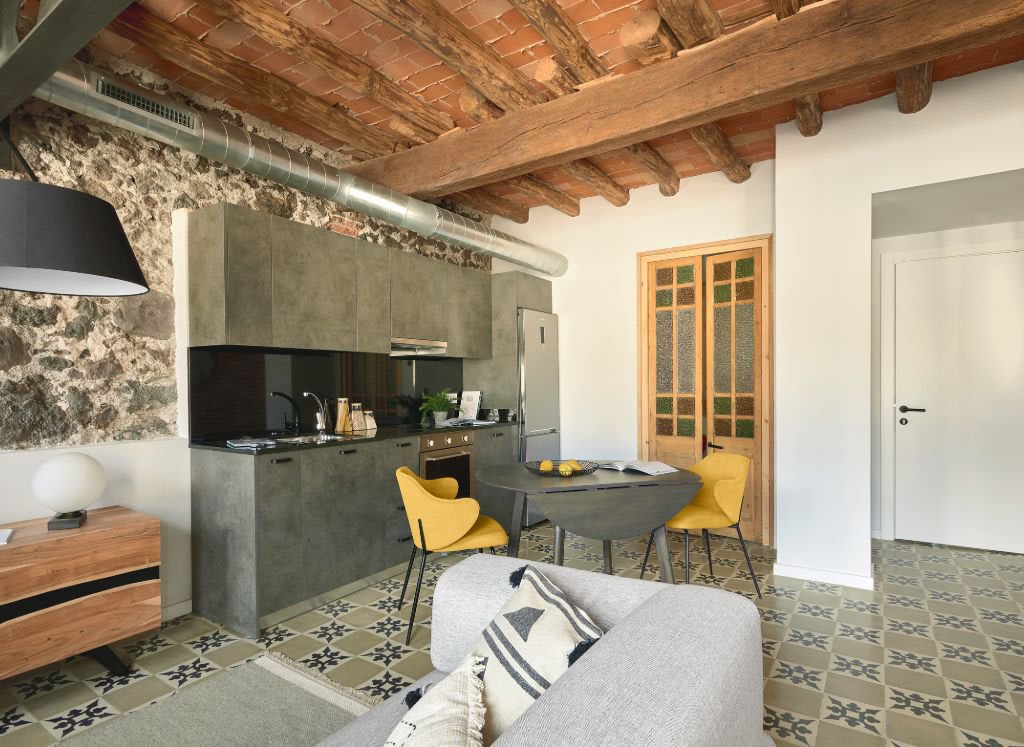 5. What are the interiors of your homes like and what style you have chosen?
Our interior style is based on respecting the existing materials and textures. In our first project, we restored the original volcanic stone walls, centuries-old wooden doors and existing beams, as well as the hydraulic tiles throughout most of the building. From here on, we take advice from your team of interior designers and decorators and discuss the proposal with them. We are delighted with the results.
6.Whatdo you want your apartments tocommunicatetotheirfuture tenants?
We want them to represent a new way of living based on respect for history, original materials and the environment. We also want them to transmit the values of sharing, of living alongside other neighbours in the same building (in this first project we reinstated the original use of the basement as a communal laundry). And finally, we also want to convey the importance of living a simple life, for example, with an extremely simple rental contract that includes utilities (water, air conditioning and internet) to avoid headaches with registrations, cancellations and seasonal variations in bills.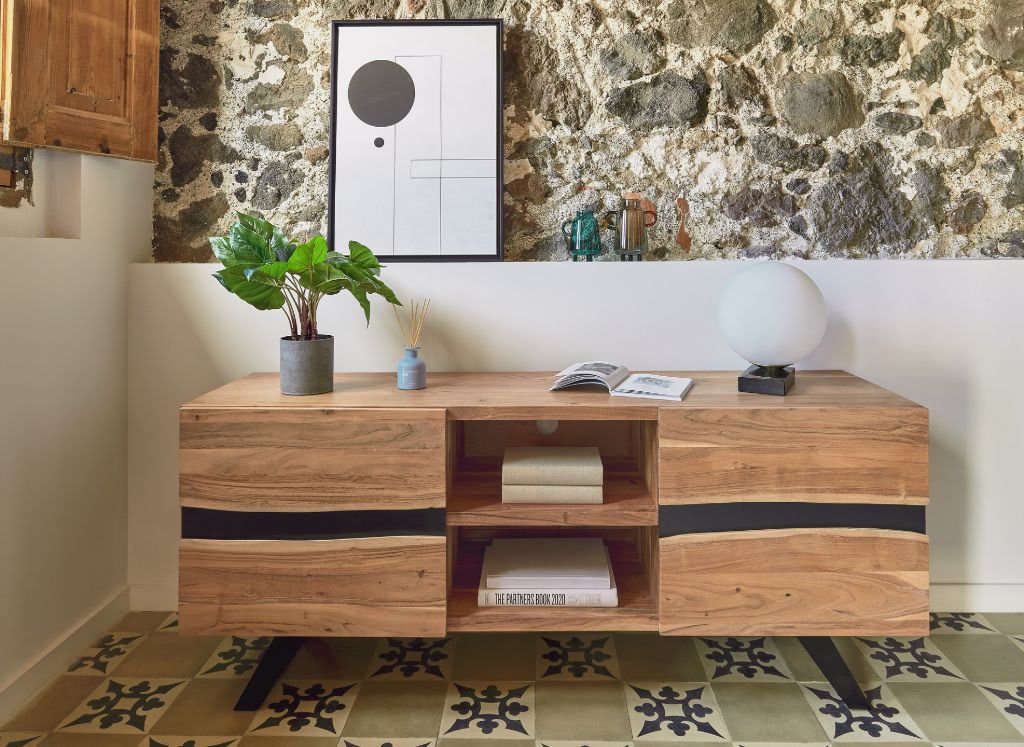 7. Olotis your firstproject. Whatcomesnext?
We are in the final phase of our first project, so now we have the very important task of analysing every step we have taken and identifying where we can improve. And unfortunately, there are endless city centres that need rehabilitating. We are likely to do a few more projects in Olot and parallel to this we will look into projects in other medium-sized towns and cities such as Manresa, Lleida, Igualada, Tortosa, etc.
8. Where do you see yourselves in five years?
We see ourselves having contributed to generating a dynamic investment and rehabilitation project in at least a dozen cities. We believe that every time we start a project in a town and people realise that it is possible to make positive changes to town centres, more people will follow our lead. We would like to be the driving force behind the restoration of hundreds of urban centres.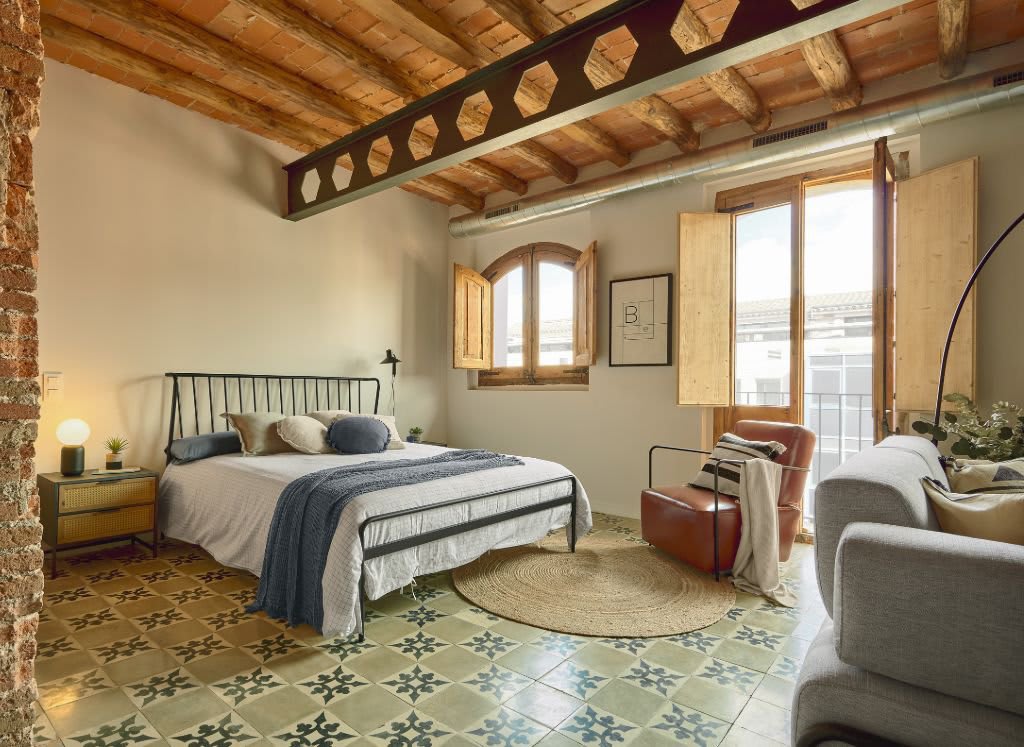 At Kave Home we are delighted to support initiatives such as the Fem Nucli project, with high social and environmental impacts. Our goal is to continue doing so to contribute our part to the planet and other people. Head over to our Kave Cares section and find out more about the other projects we have partnered with.
April 23, 2021, 11 a.m.