Dreaming of sipping cool martinis on a sunny terrace again? You might be wondering how to get more out of your outdoor space. We've got some big ideas to turn a small garden into a tranquil oasis as the evenings begin to draw out again. Take a look at our tips below to create your very own green paradise.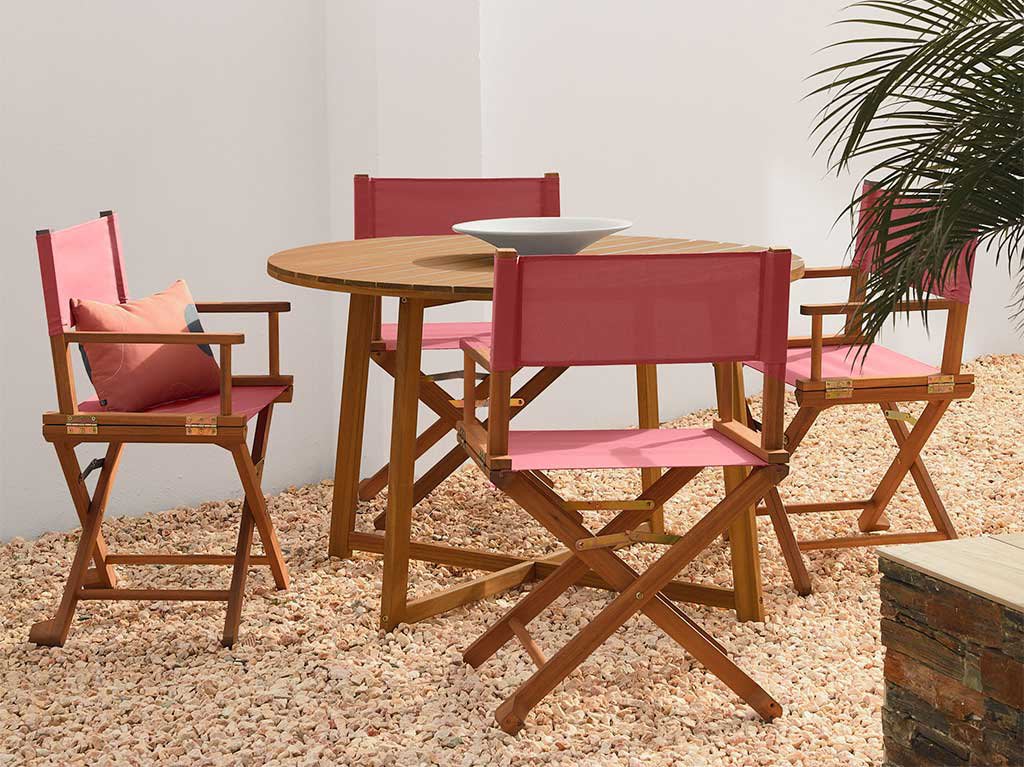 Designing a multi-purpose exterior
Whether you're after some me-time or you've got friends round for an aperitif, your garden can be wonderfully versatile. You'll just need an outdoor table of any shape and some chairs to match. And the drinks are on you! If space is an issue, folding tables and chairs are ideal and can be neatly stored when not in use.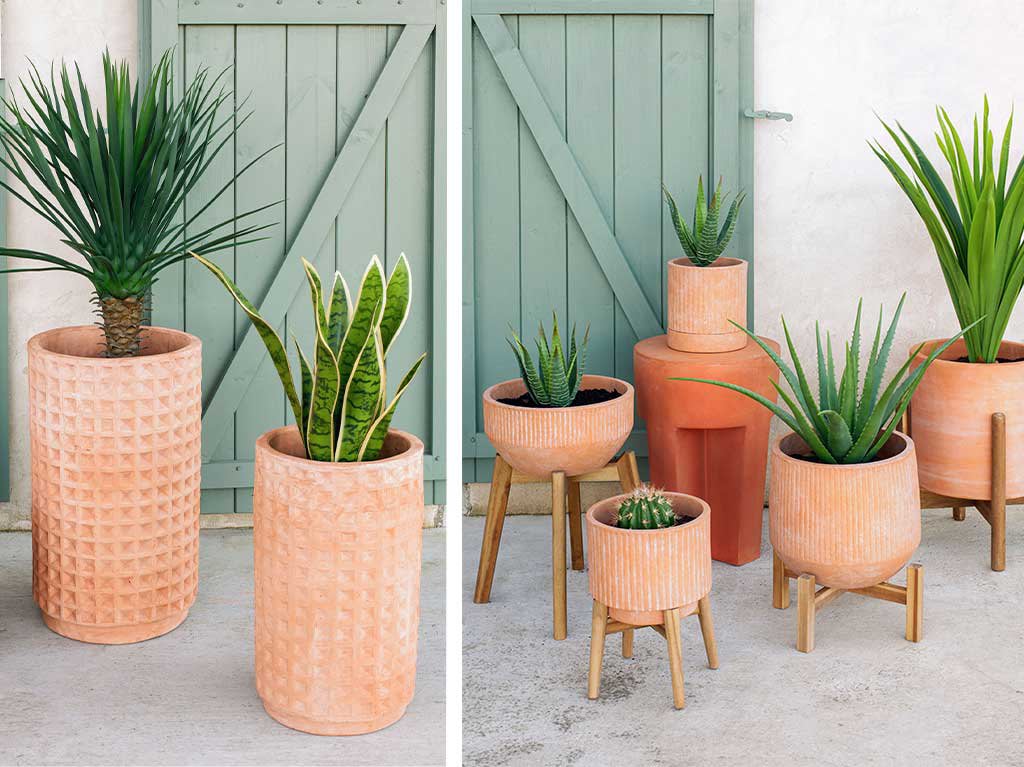 Flower power
However small, a garden is always crying out for greenery – there's simply no such thing as too many plants. Choose some nice pots to put them in and step outside into your mini jungle. Wood and terracotta are the best materials to blend in with the surroundings. Too busy for all the maintenance? Self-watering plant pots have got you covered! The plants will look after themselves and your garden will look lush.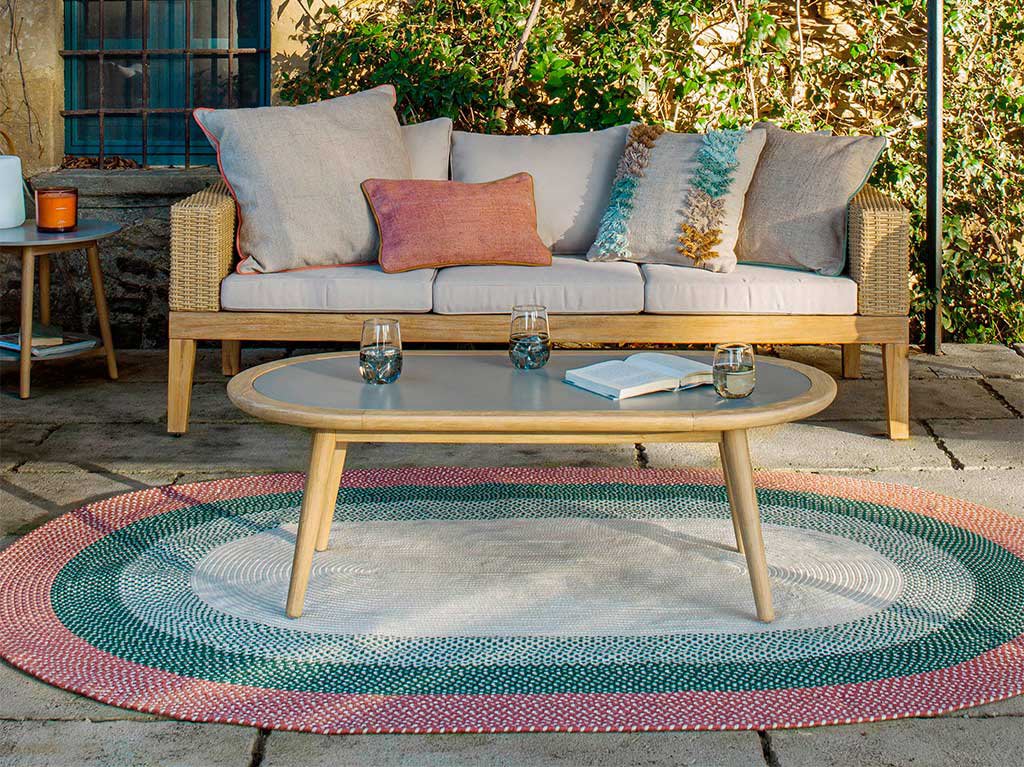 Beyond green
To give your garden a splash of colour, add an outdoor rug. Our PET models will resist all weathers – cold, damp, and heat, so they're perfect for year-round use. Want to know the best part? They are eco-friendly because they're made from recycled plastic bottles recovered from the sea. A happy home and a happy planet!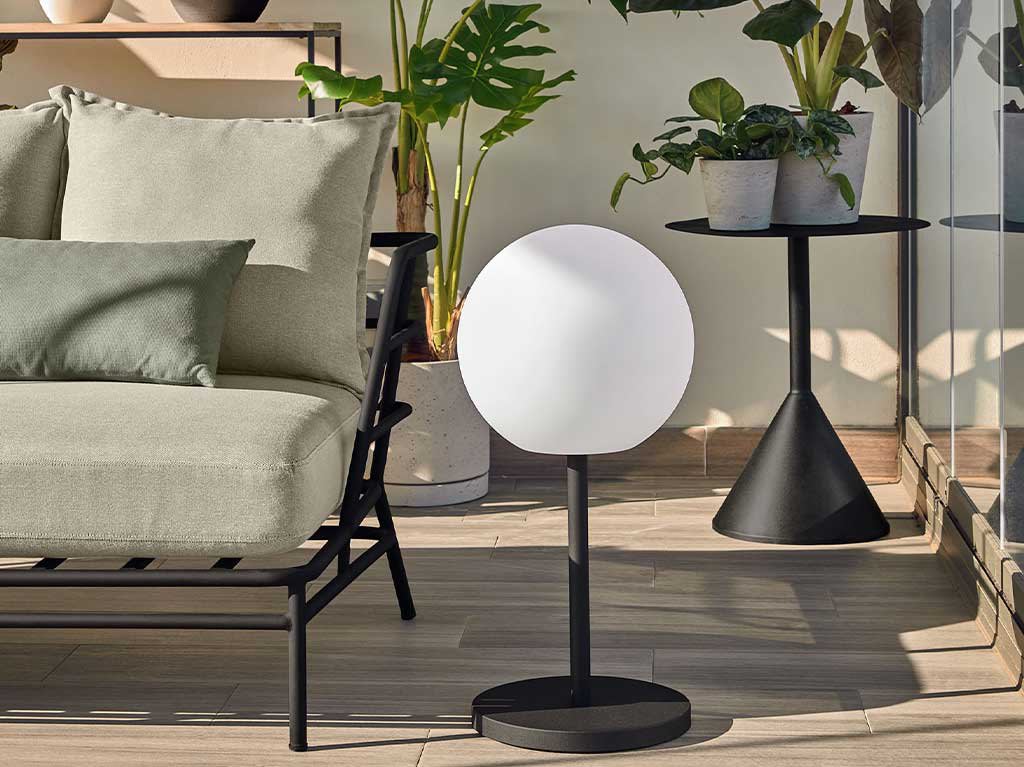 Balmy evenings...
Outdoor lighting is ideal for those al fresco chats into the small hours. If you want to be able to move them around, our Ridley lamps are portable and use LED light. They're also fully rechargeable and come with a USB charging cable.
As you can see, small can be beautiful too, and a little inspiration can go a long way. Are you ready to start creating your own little oasis?
Feb. 18, 2021, 9 a.m.