We enter the Home Studio of Leopoldo Pomés to present the new AW22 collection, A View of Hedonism, a combination and interpretation of design in its purest form.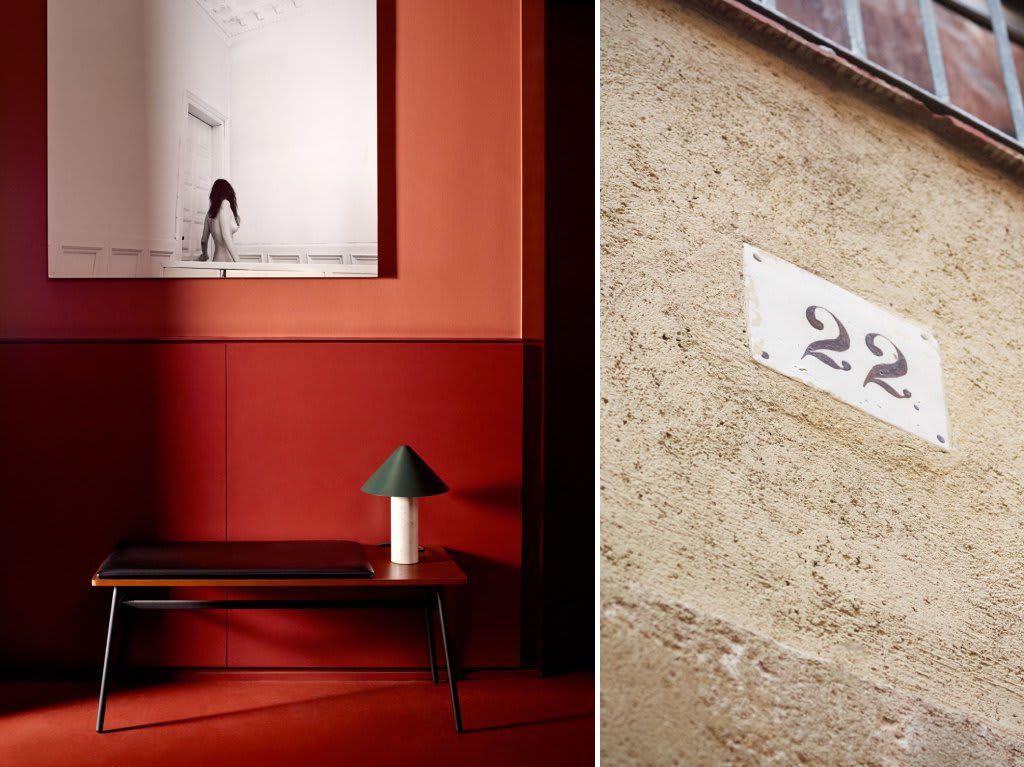 Situated in the Gracia neighbourhood of Barcelona, this home takes in a total of 400 m2, of which 300 m2 belong to its two-floor interior. 100 m2 is an exterior space with a patio, taking inspiration from Italian-style outdoor spaces.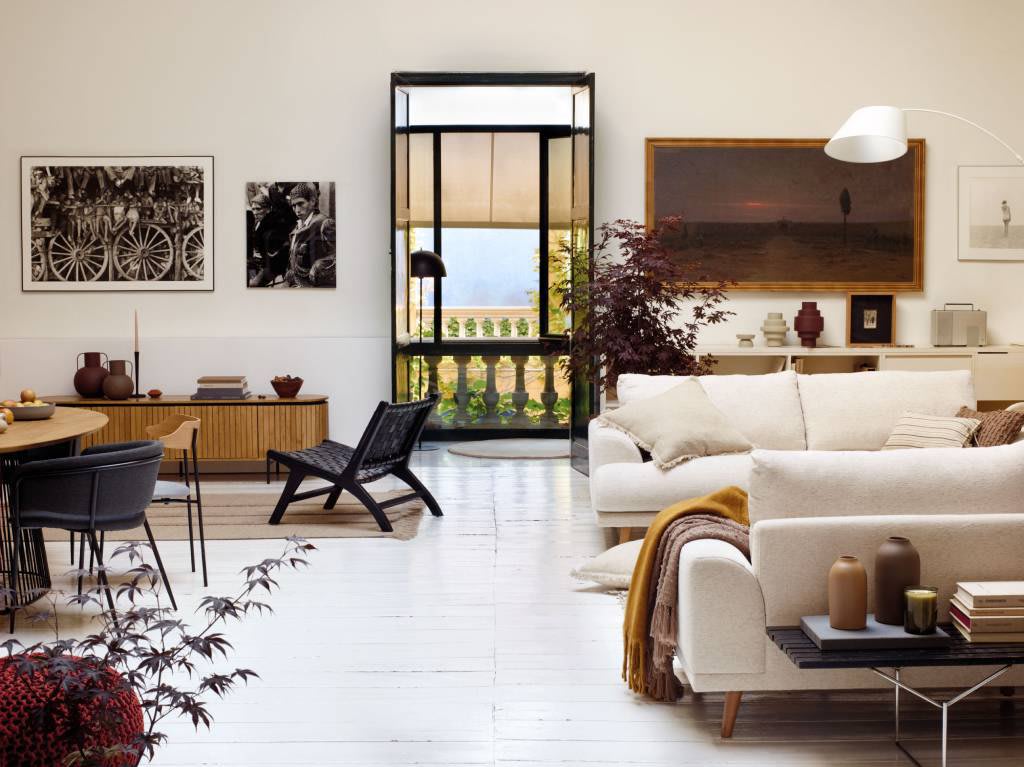 This completely unique house was the studio of Leopoldo Pomés, after he renovated it to be his place of residence in the 70s with the help of architects Federico Correa and Alfonso Milá.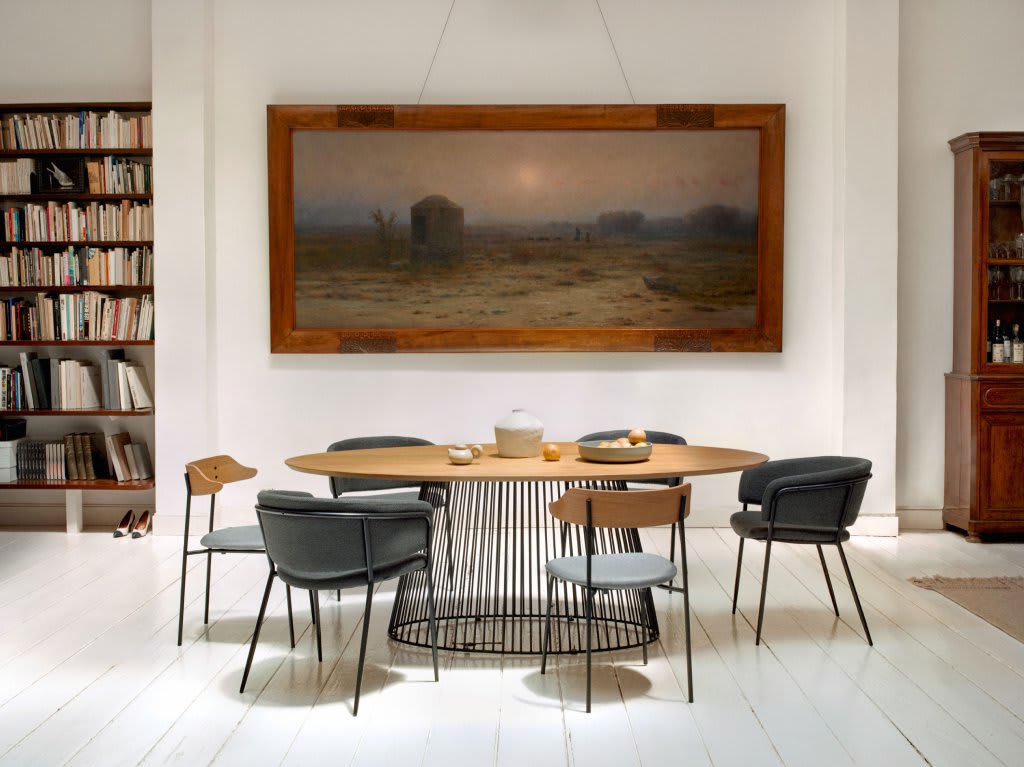 The architecture and composition of the spaces is what makes them unique and singular. The living-dining room is the main space, which started life as the studio of the photographer, and features a prominent skylight that allows in light and a large, industrial style chimney. It's all painted white, including the wooden floor. In this space you can see furniture from the Licia collection, and the Karin sofa, comfortable and elegant, that's named after his wife.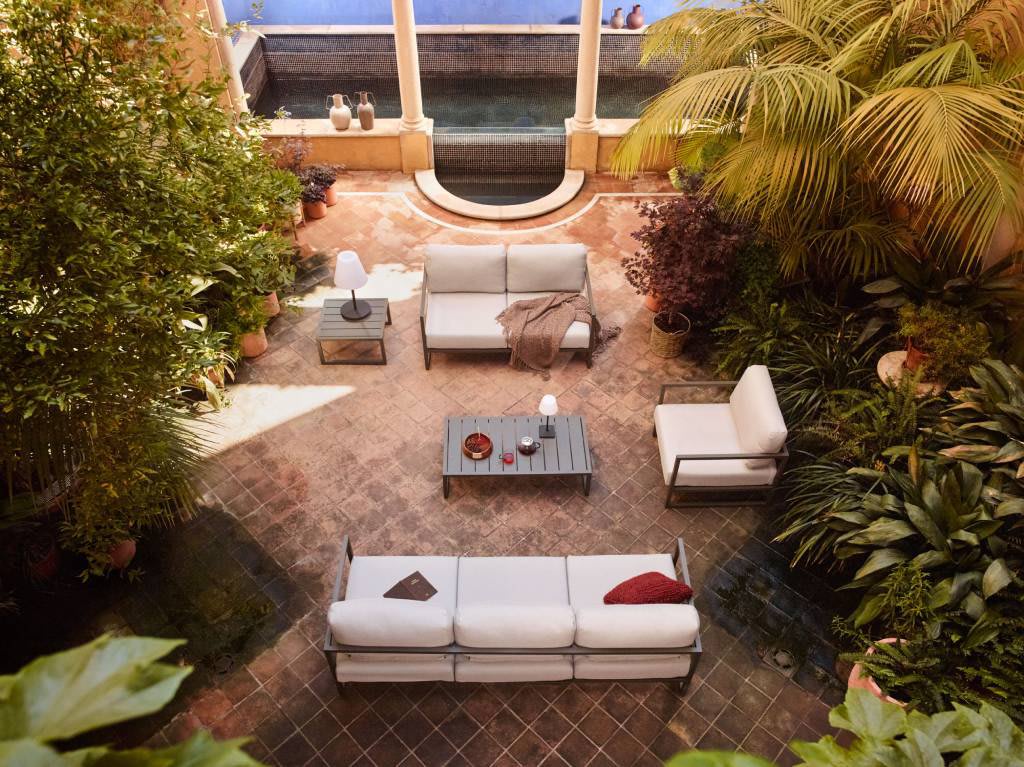 An Italian-inspired patio
In the 80's, the home was expanded and its various spaces transformed. The most impactful change was the Italian-inspired patio, designed by one of his architect friends, Oscar Tusquets. It's an open-air space and window to the sky that recreates classical architecture through its arches, columns, and bannisters, to create visual presence and depth, combined with a colour palette of blues and ochres.
The Comova outdoor collection has been fully integrated into this space. It carries a minimalist air and timeless elegance, thanks to its aluminium structure.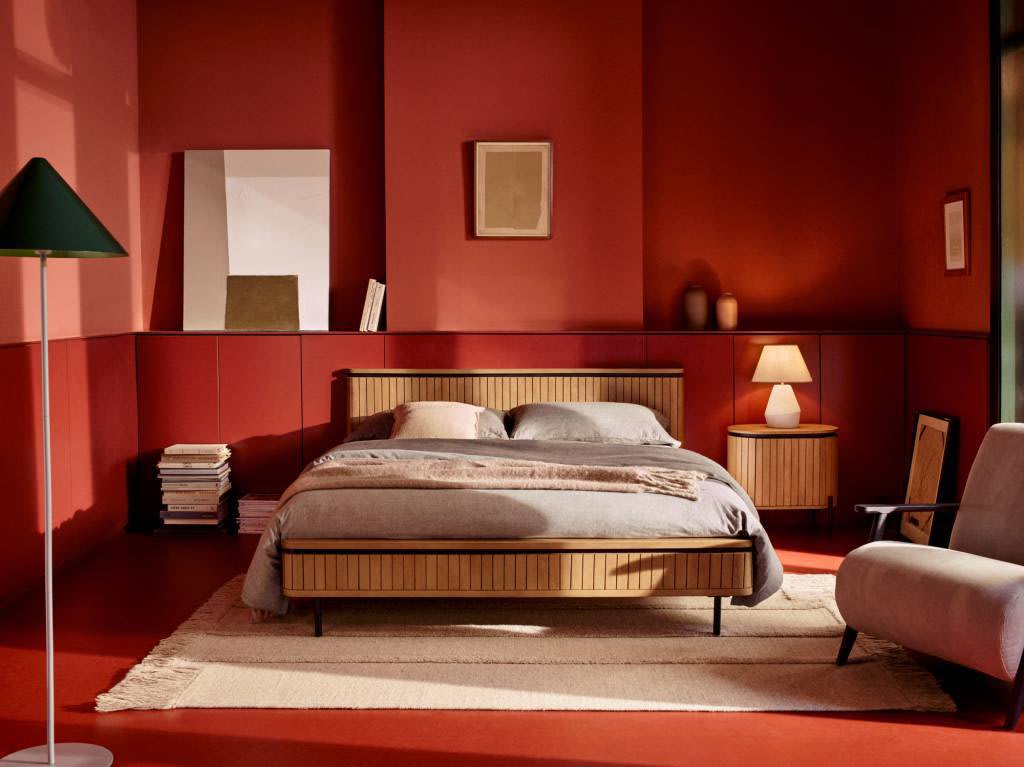 A house that formerly belonged to Modest Urgell, a painter, landscape artist, and writer. His studio was also here, and Pomés acquired many of his paintings, created in the same space, which are now hanging around the home.
Much of the furniture and decoration, including the canvases and works of art, continue to form a crucial part of the house's essence, and make it even more special.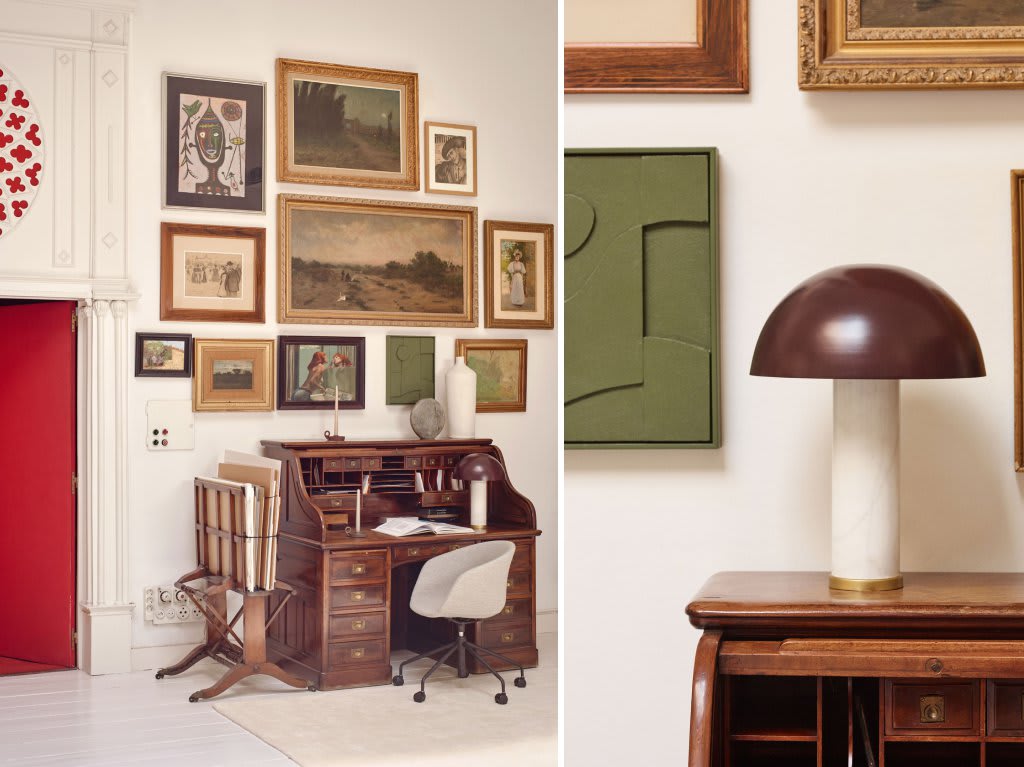 Pomés' corner, his place of work and inspiration
It's an unusual bedroom and space into which the Licia collection has been fully integrated. These are pieces that impart movement and a sense of fluidity to wherever they're placed.
We've kept the corner where Leopoldo Pomés worked, that's still in line with the latest style and trends.

The Licia collection is growing, it's a design made artisanally with solid, sustainable mango wood pieces, arranged individually to achieve its rounded forms.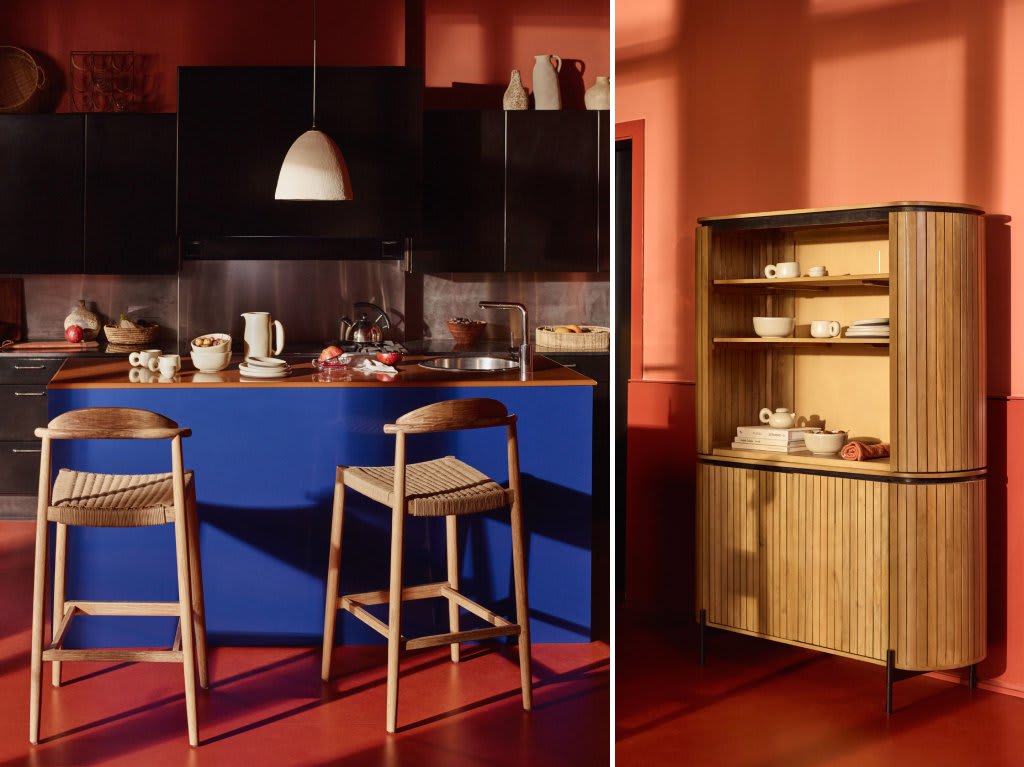 This collection is named a view of hedonism. Leopoldo was a self-identifying hedonist, someone who enjoyed looking, the pleasures of eating, of women, and above all, of shoes.
Discover the collection A View of Hedonism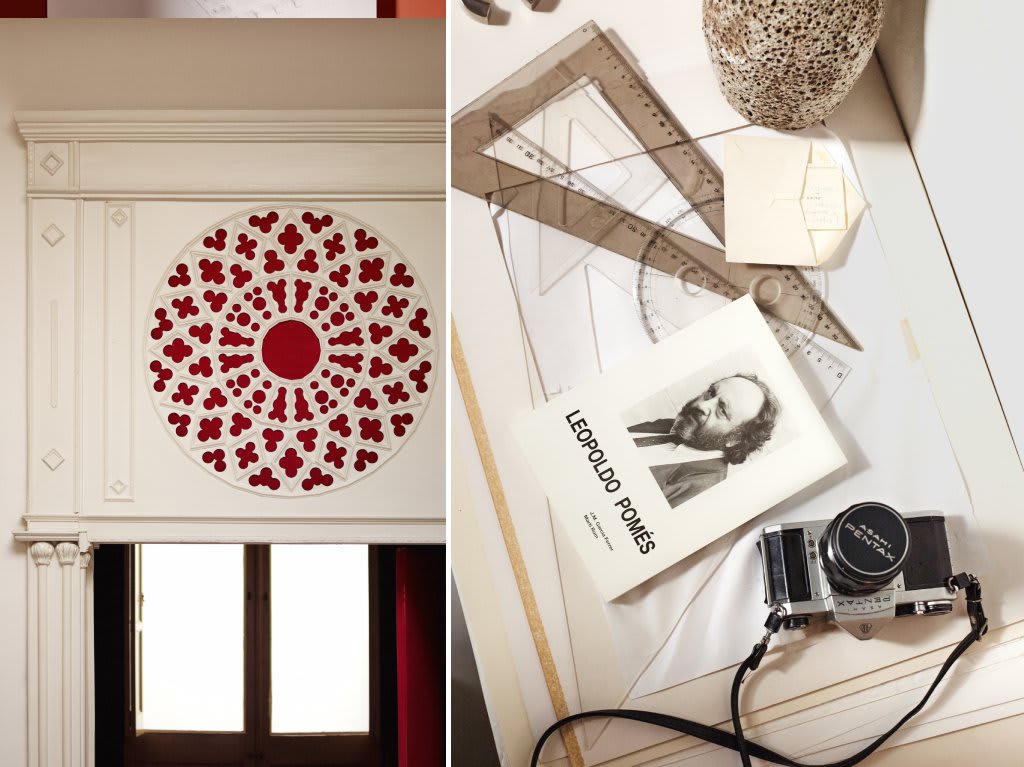 Sept. 14, 2022, 9:01 a.m.