This bright, airy oasis can be found at the gateway of the mountains near Madrid. A project by estudio María del Valle that's considered all the details it needs to be pure trend. Shall we enter?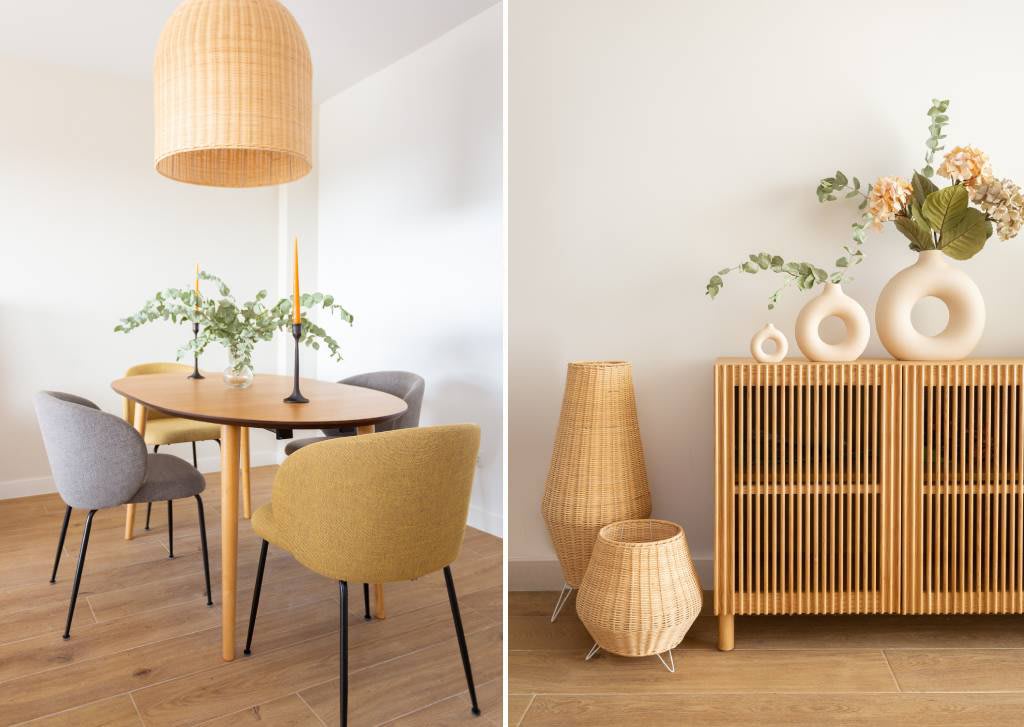 We're speaking with María del Valle, the interior designer behind the project, about the colours and tones she's chosen.

"Neutral colours established the base, so that the larger pieces of furniture can complete the palette of colours with coloured fabrics that borrow from nature, but have a great intensity: mustards, green, beiges, earthy tones..."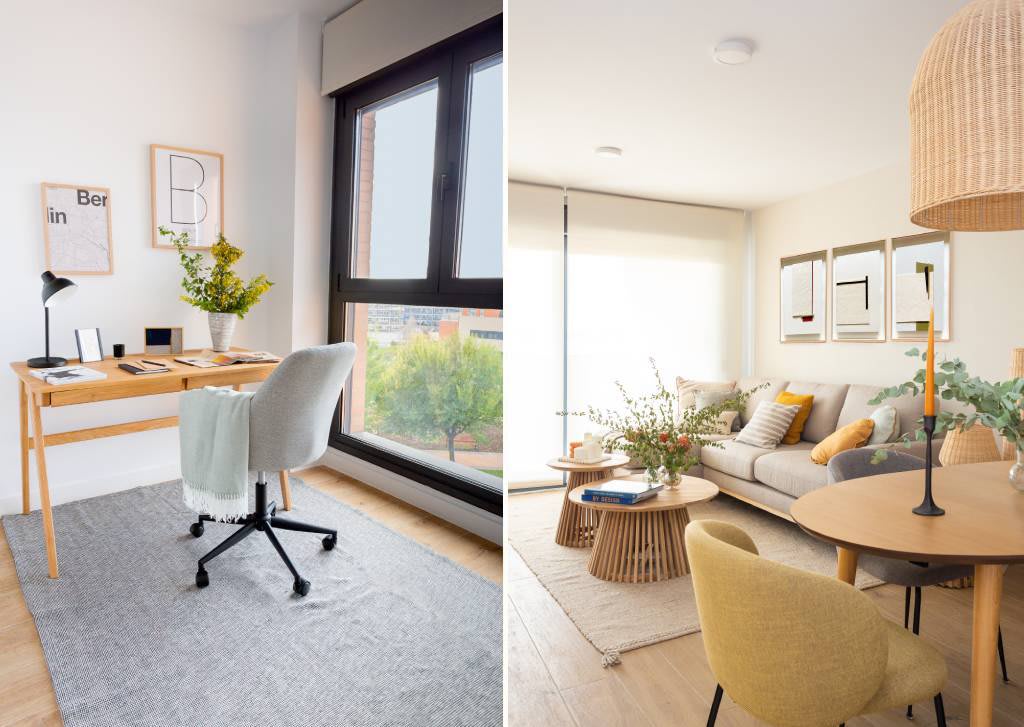 Pure trend
Pieces like the Mihalea sofa in fleece, sustainable furniture and decor and design pieces exude personality and style. In the living room we find the Jeanette table with a Kave Cares design, made from FLEGT certified wood sourced from sustainable forest with controlled felling. Another star of current trends is the Beyla, with a design from the Kave Home team. It unites the natural essence of oak wood with original vertically slatted doors to play with light and texture. As always, paying close attention to each small detail to achieve excellent design.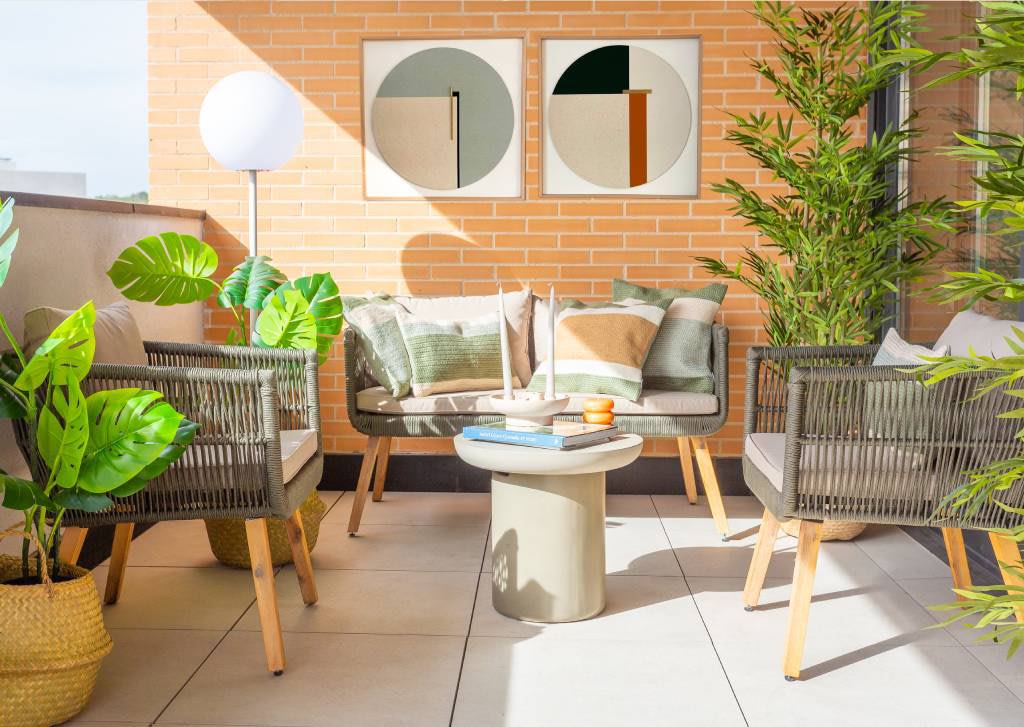 Let's head outside.
Disconnecting from the city is possible after all, if you're in this spot. The entire terrace has been designed to be enjoyed 365 days a year. The Inti set of a 2 seater sofa and 2 armchairs in green cord is the perfect place to sit back, recline, and enjoy the sun.

Discover the pieces from this project.
Dec. 20, 2022, 12:59 p.m.