To create a home that has a sense of balance and a place for everything, you really don't need much. We present the Less is More capsule collection, where each piece is designed to pull the whole room together. No more, no less. Are you ready to embrace the "less is more" philosophy?
In the living room, a modular sofa.
New member of the family? You can design your own sofa thanks to the modular Legara collection of pieces to mix and match. Each module stands alone, so you can add and take away pieces as you wish. And it's upholstered in easy-clean fabric with a soft, stain-resistant finish.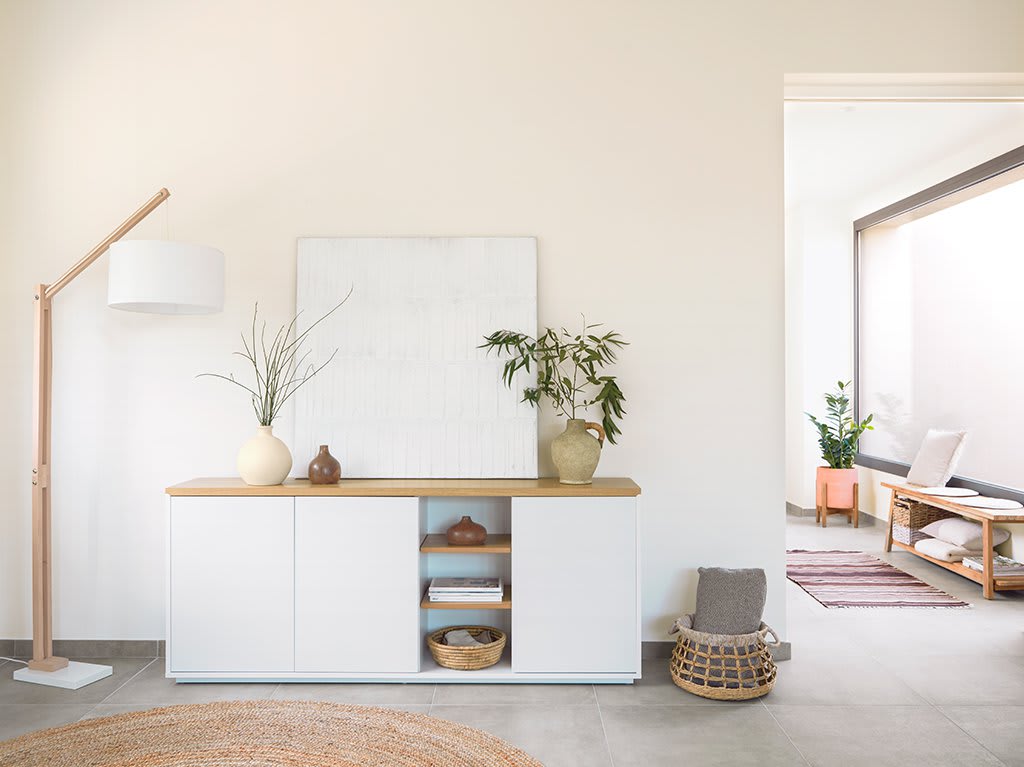 White furniture for any room
Add the Abilen collection, designed by Xavier Corcoy, to your living room, dining room, the bedroom and extend it all the way into your hallway. Its sustainable design uses eco-friendly materials, such as the veneer that's sourced from sustainable forests with controlled felling and formaldehyde-free glue that's used in the frames. Use different-sized storage baskets to keep everything tidied away conveniently – Telma makes it super easy to have everything under control and organised efficiently.
Lighting with personality
Made from beech, a solid, natural material, every Riaz lamp is unique thanks to the variations in tone and colour that derive naturally from the use of solid wood.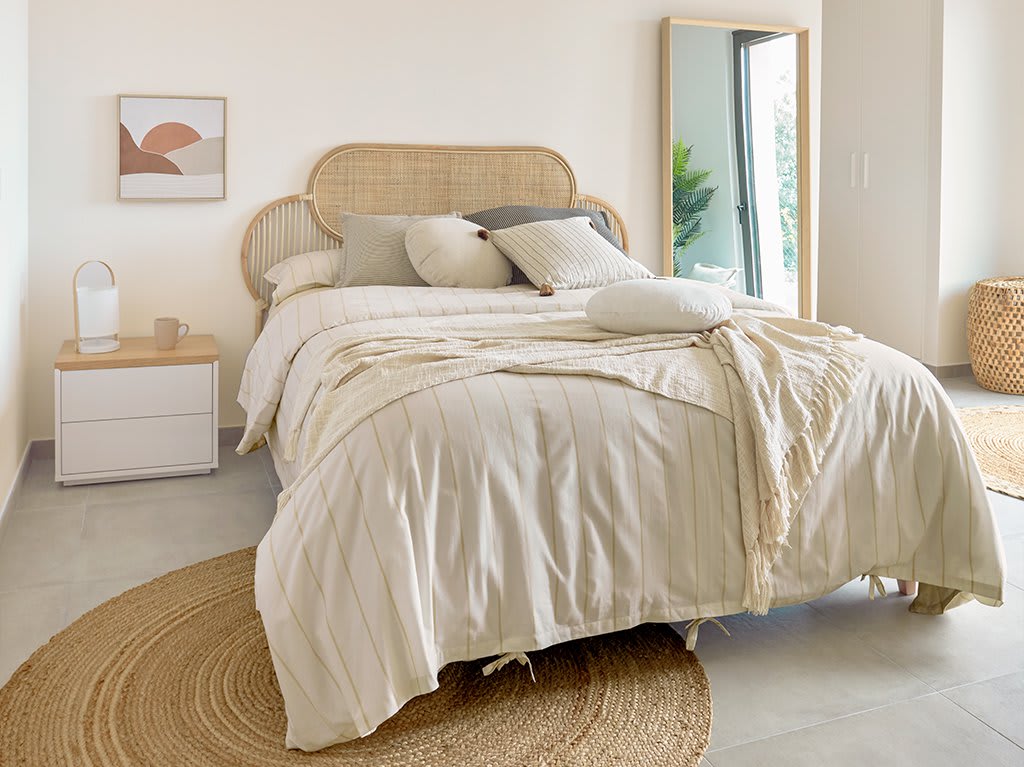 The perfect dinner companion
The Hannia chair is designed for carefree relaxation: an ergonomic shape with polypropylene seat and folding steel legs. Family dinners, special occasions, parties with friends... The best moments happen around the table, so make sure you've got the very best. With Argo, you'll add designer good looks in unbeatable materials and finishes.
The most serene bedroom
This is your temple of rest and relaxation. The Lalita headboard is an exclusive, beautiful, and sustainable in-house Kave Home design. Made from rattan – a natural fibre that's bent and woven by hand. We know you love an exclusive, because we do too. Even your bed can be a one-off design! Add a bench to your bedroom – it's a place for clothes, cushions, or anything you like. It's a place for you or your things to rest. Our bedlinen is made from GOTS-certified organic cotton – a natural fibre made without chemical treatments and with respect for the natural lifecycle of cotton across the seasons. The Nerina mirror will look great in any space – it's a natural and timeless with a large surface area that reflects plenty of light and gives a good view.
Your reading nook
Doriane is a hand-crafted easy chair made from sustainably-sourced solid oak, hand-woven rattan, and a seat with linen-effect water-repellent upholstery. Ideal for creating a stylish, contemporary living room with a natural look thanks to its fully-updated classic design. It's textured design has made it one of our most popular chairs and even comes in a stool form, which has proved to be one of our most well-loved pieces. Try it in a natural or black finish.
6 Jul 2021, 8 a.m.