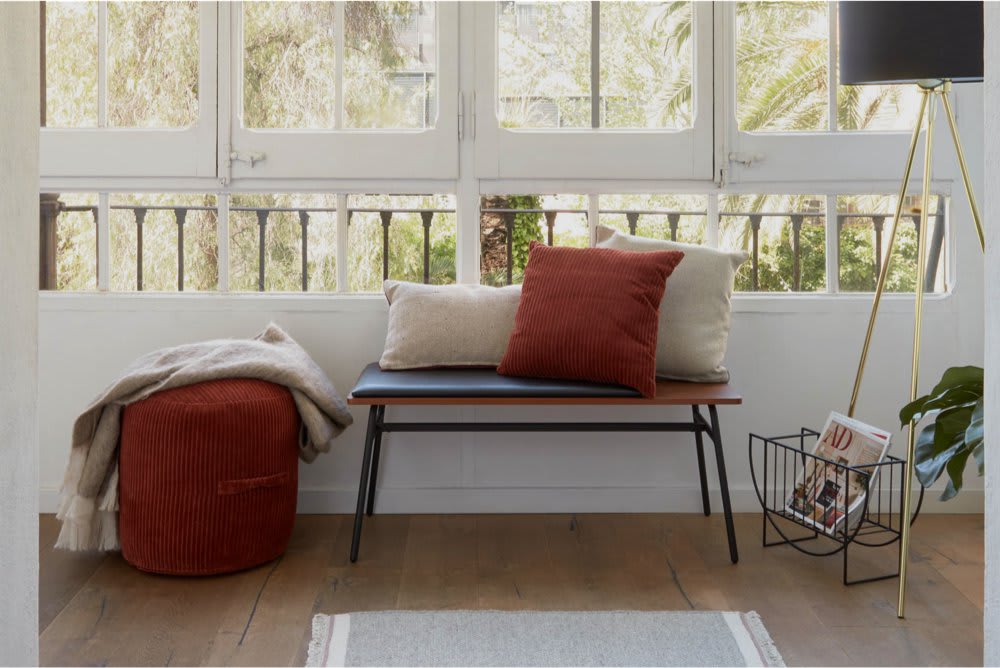 HALLWAY
HALLWAY FURNITURE AND DECORATION
Hallway furniture and decoration
The aim of a hallway is to have everything organized so you can easily keep your things in place and find them afterwards. At Kave Home, we want you to make incredible entrances and exits. Console tables, benches, shoe racks, coat racks, room dividers, rugs, mirrors, lamps, shelves, decoration and accessories.
Our Kave Crew's hallways
We sneak into our clients' hallways to help you get inspired and find some ideas.
Ideas and tips to decorate your hallway
Show that your hallway is more than a plain corridor. With these ideas and tricks we will help you fall (even more) in love with it. Home sweet home!