You've finally got the keys to your new flat and can't wait to impress your friends, family or partner with your decorating skills. It's time to embrace your artistic side and create your very own bespoke design, but there's just one catch... the living room is tiny and you're not sure how to fit everything you want into the space. Don't panic! We're going to take things step by step, looking around five different spaces that offer plenty of inspiration for organising your living room.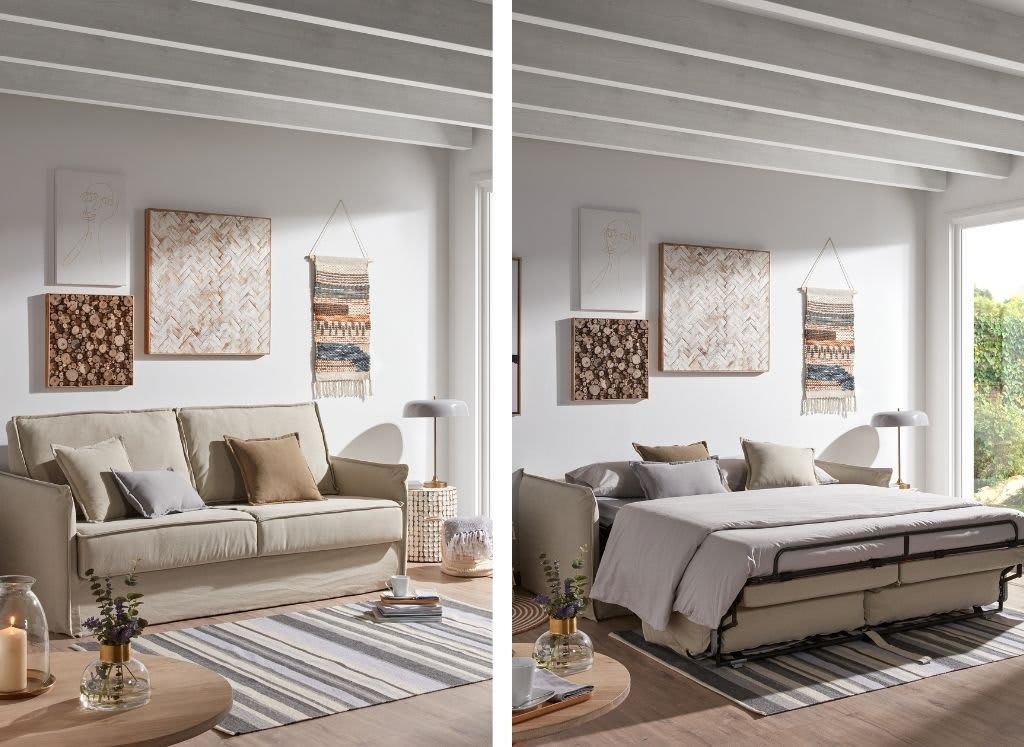 From living room to bedroom
The Samsa sofa is the ideal size. It's comfortable and comes in a range of colours that can match any room. What's more, it's super practical for small flats with few bedrooms, because it transforms itself into a double bed! Do your dinner parties with friends go on late into the night? Now they can stay over.
Sofas that can do anything
The Compo is the sofa of choice in this 52 square metre apartment. Why? Because it's versatile all-rounder and ideal for smaller spaces. Whether you arrange it centrally against one of the walls or tucked into the corner, you're sure to fit in all the other furniture you want. A rug, coffee table, TV stand and even shelves.
Less is more
When it comes to decorating the living room, it's important to choose the essential furniture first and then add the rest as you go. In smaller living rooms, less is always more, and this rule is followed to the letter here. With the Blok sofa presiding over the room, all it needs is a maxi rug and a coffee table. And the beige colour used everywhere just radiates calm.
Above all, style
This small living room features the Obo sofa in light grey. With simple lines, vertical padding and a very soft texture, it's positioned in the middle of the wall with a low table made from natural wood in the centre. Colour in this space comes courtesy of the flowers, glass vase and printed fabrics. A minimalist space with a vibrant modern touch.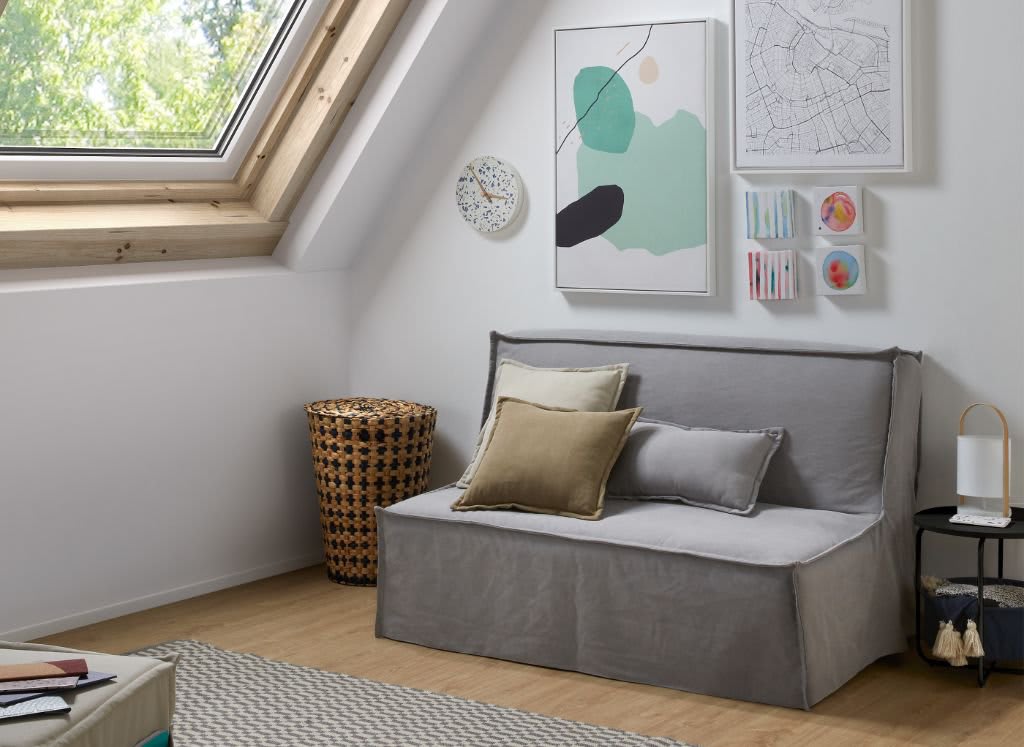 Practical and functional sofas
Finally, we have a very practical sofa to show you, which takes up little space but also turns into a bed. Lyanna is ideal for small studios or one-bedroom apartments.
Once you've chosen your sofa, calculate the remaining space and choose the rest of the furniture items your living room needs. Generally speaking, your TV should go in front of the sofa with a space left in between for a coffee table. If you don't want a TV, you could have two armchairs facing the sofa or leave the space free for a sideboard. Find lots more ideas for furnishing small spaces on our Blog.
April 15, 2021, 10:24 a.m.