Step inside one space with everything combined: living room, dining room and kitchen.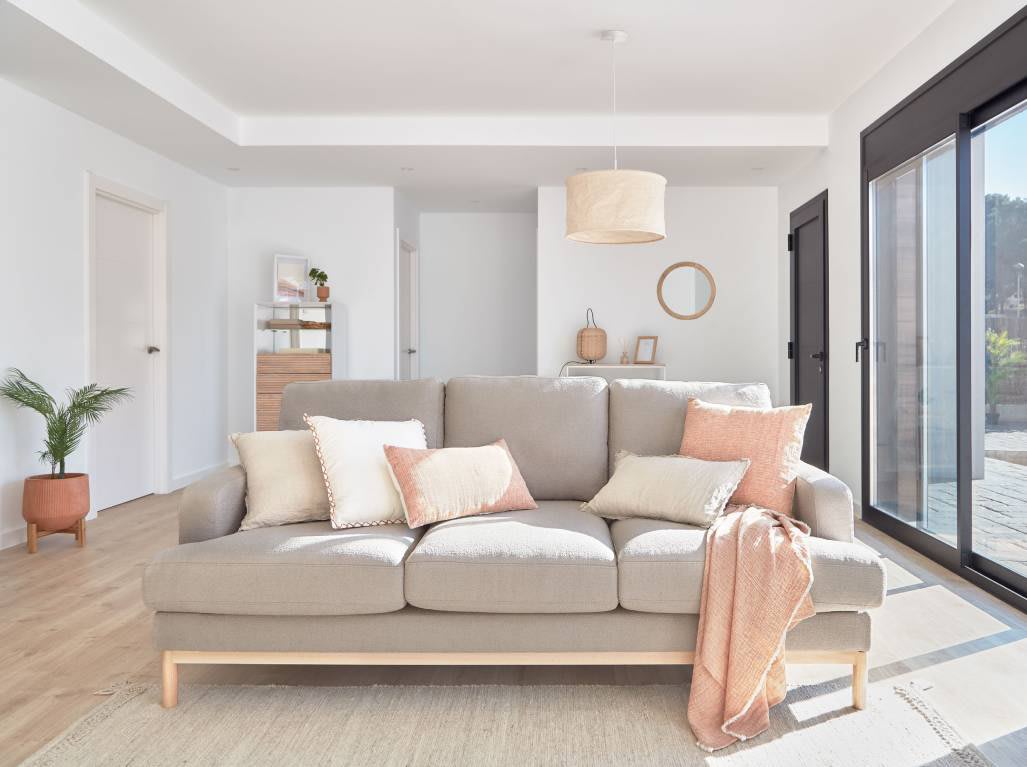 Much more than a sofa
Mihaela is a Kave Home design and it's born to be trendy with its micro bouclé upholstery. Plus it's planet-friendly thanks to its recycled PET filling, Zero-emissions internal structure and local production. Yes, it's got it all.
Soft fabrics to finish off your living room
Complement your looks with textiles like Casilda, in cotton and linen, and you'll want to spend all day on the sofa, your new favourite corner of the house.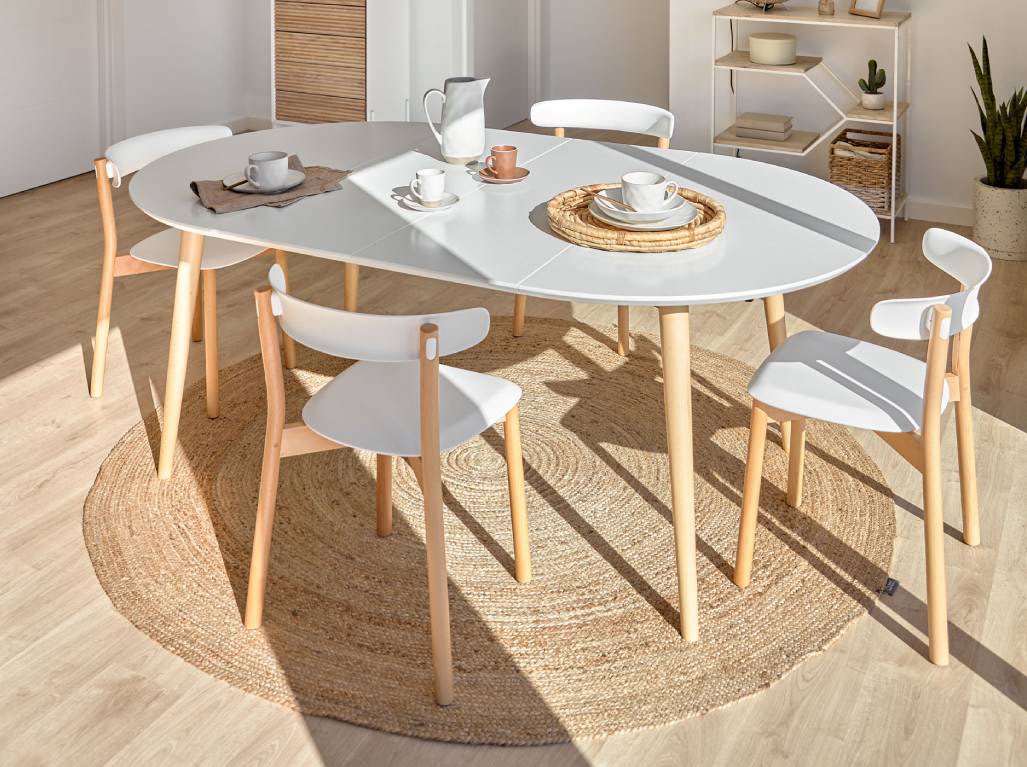 A very ECO extendable table
The Oqui collection has tables in different sizes to adapt to your space. And all the wood they are produced with comes from sustainable forests and controlled logging.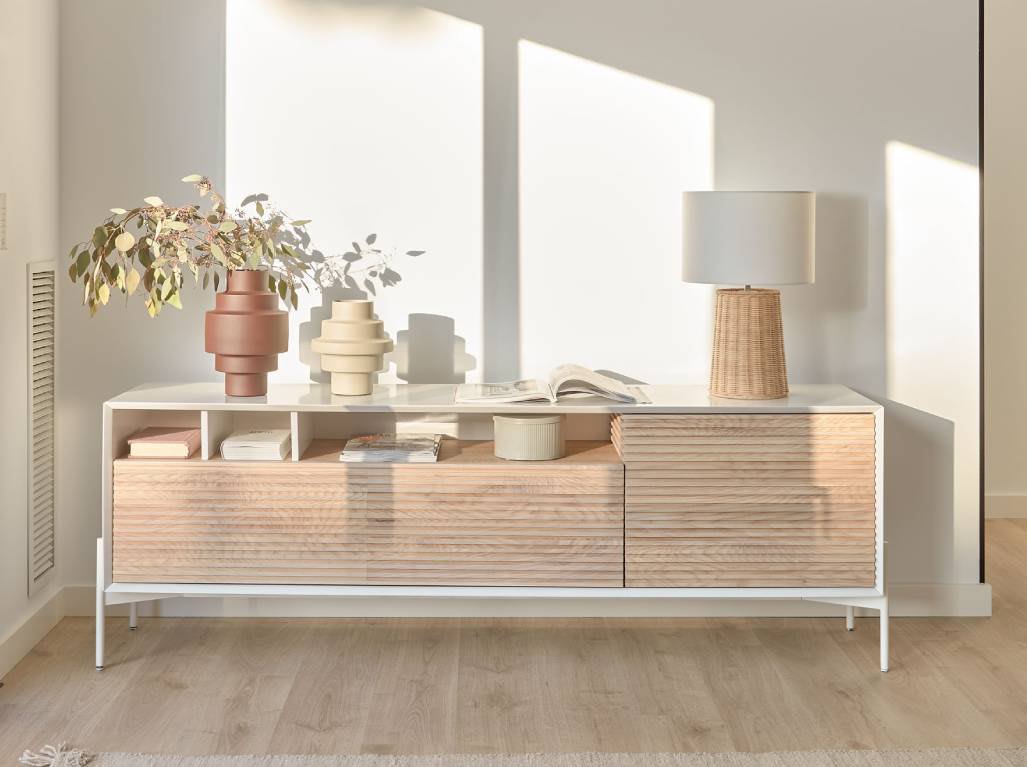 Marielle collection
The Marielle furniture collection is a functional, stylish and sustainable design by Jordi Dedéu. A play on tones in ash veneer with its different shades and hues. Marielle makes a big design statement.
The shelf with an ECO personality
With shelves made from sustainable solid mango wood, each Push unit has its own exclusive shades and grain derived from the wood itself, so it's uniquely yours. Available in two colours and sizes.
March 28, 2022, 11:57 a.m.