La colección The Monochrome House, pone como protagonista los tonos oscuros para nuestros exteriores, porque ir en tendencia es romper con los estereotipos.
Total black is back
Te presentamos la casa de revista que añade carácter a sus zonas de exterior en un monocolor de diferentes intensidades para contrastar con la arquitectura en tonos claros. Entra en la eterna elegancia, la exclusividad y el puro estilo.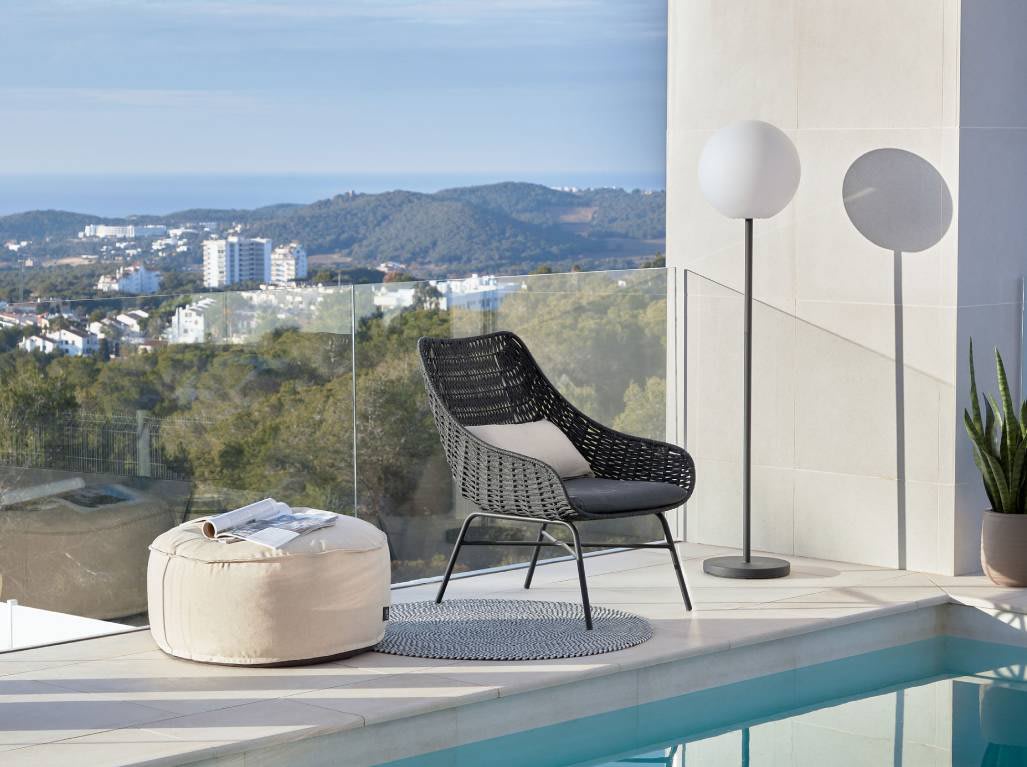 In the mood for The Monochrome House
Disfruta este año con Abeli de tu terraza y el color de la temporada: el negro. La cuerda del asiento es resistente a los rayos UV y la estructura de acero galvanizado para poder usarla en exteriores bajo techo. La mejor manera de relajarse es sin preocupaciones.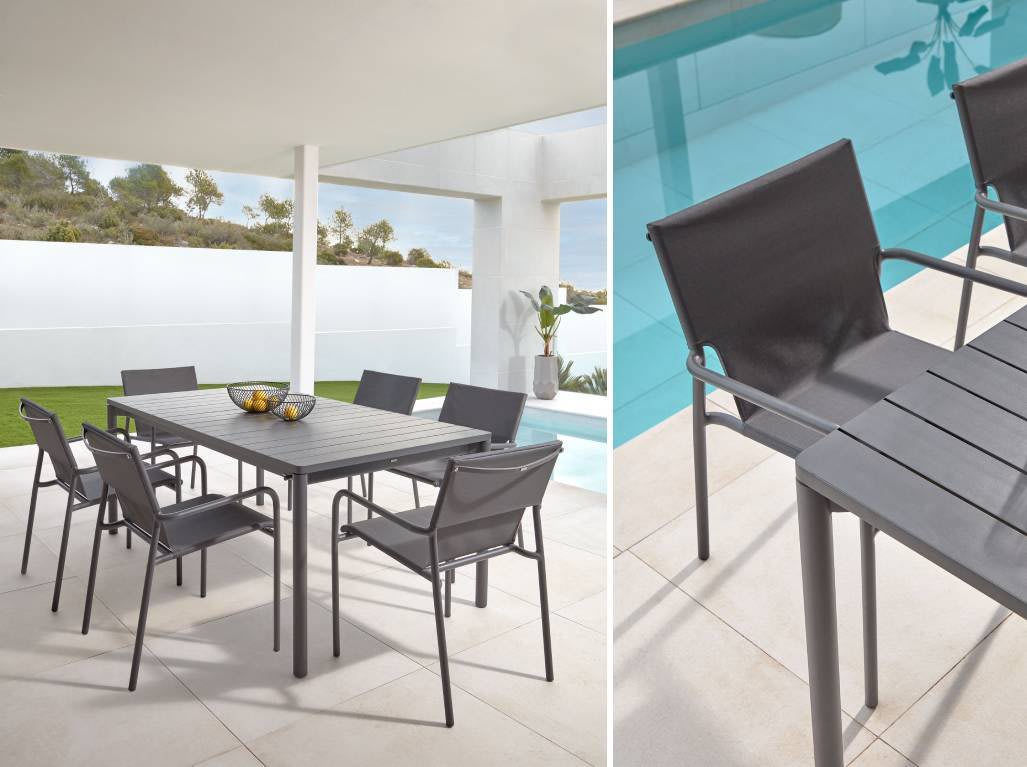 ¡Todo al total black!
El material principal de la colección Taimi es el cemento, uno de los materiales en tendencia esta temporada, 100% apto para exteriores. Además, está diseñada por el equipo de diseñadores in house.
La colección Zaltana está diseñada para protagonizar tus momentos al aire libre. Está hecha con aluminio 100% para exterior. Los colores como el negro, el gris y el blanco serán los protagonistas esta temporada. Crea tu espacio de diseño para todo el año.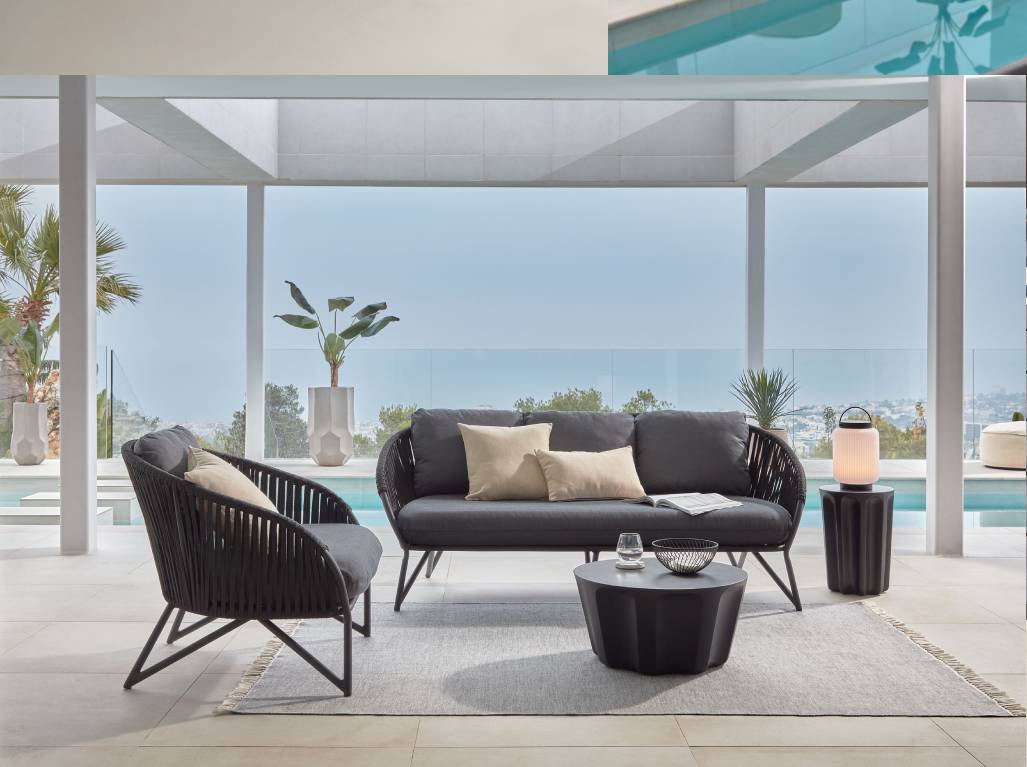 La colección Branzie
¿Recuerdas nuestra icónica colección Branzie? Pues este año la hemos diseñado en color negro. Añade elegancia y carácter a tu exterior con esta pieza de cuerda trenzadas a mano.
March 31, 2022, 12:50 p.m.