We know how it is. To let you concentrate, your workspace needs to be practical, comfortable and free of distractions. But it also needs to look good! Here are some tips to creating a great place to work that complements your home.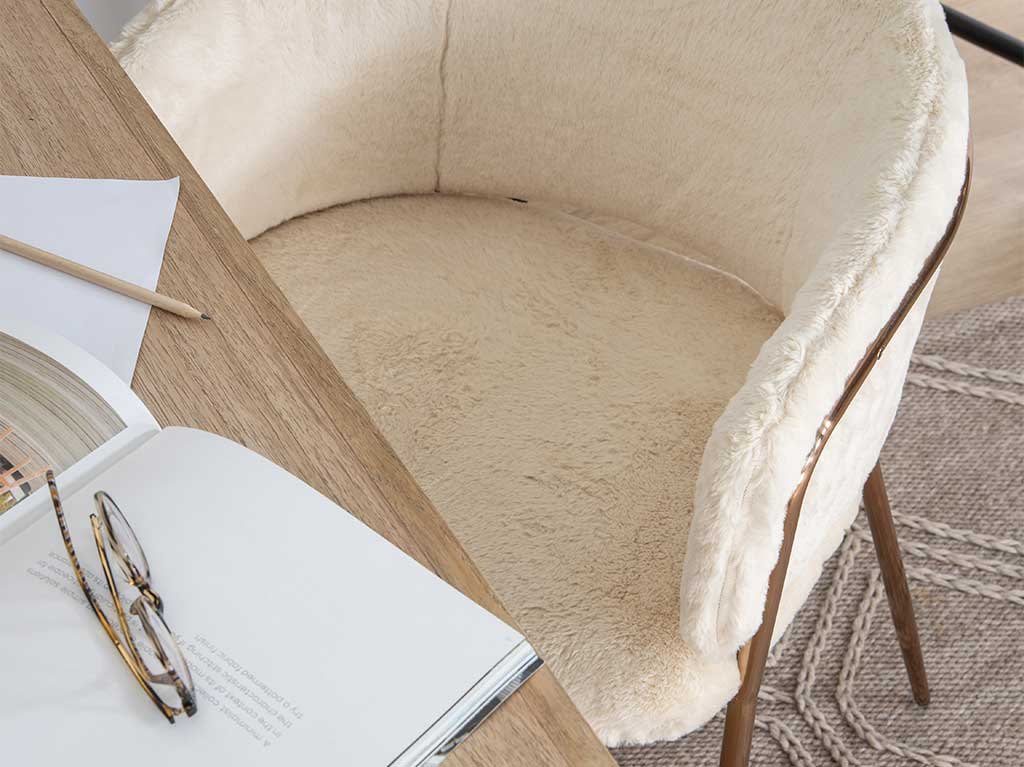 Think about your little desk details
The best way to make a workspace that's a little different is, above all, to bring out its inherent style. For example, you can choose a desk chair that's comfortable and covered in a fabric that you like and makes a statement. With a bit of glam, you can prove that good style has its place in important work.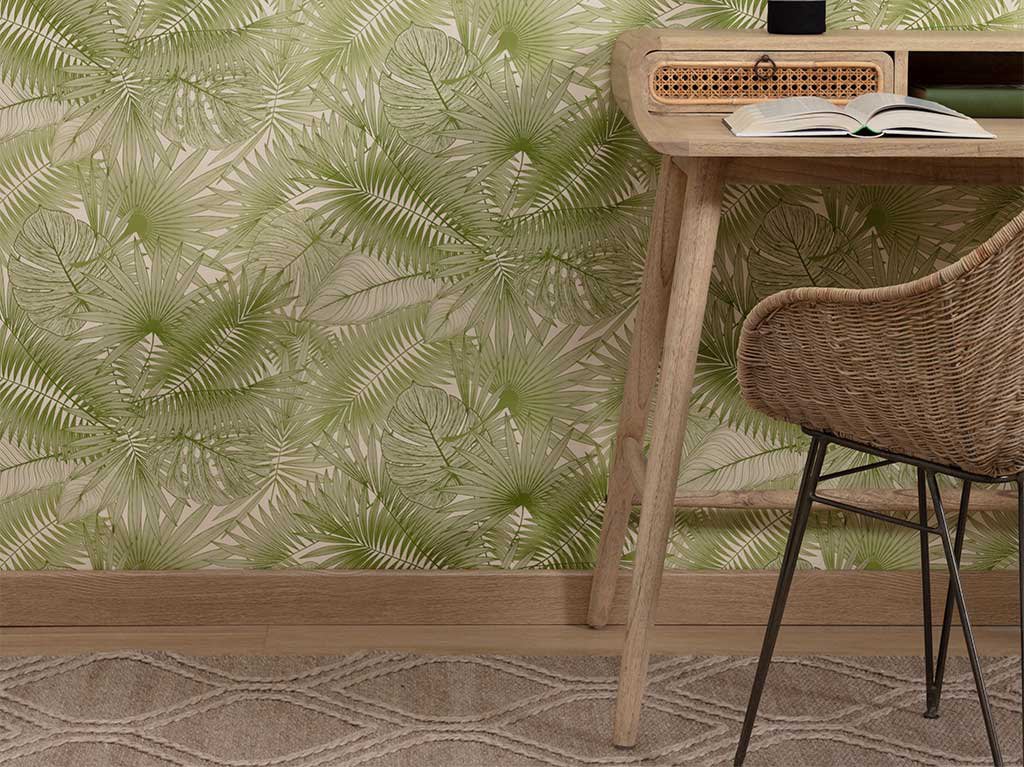 Add a little colour to your home office
And with one simple twist. Put some big plants next to your desk and some smaller ones on top of it. With a little greenery around, the ideas flow naturally. And if you also paper one of your walls with a tropical-themed design, you've got everything you need to be at the top of your game.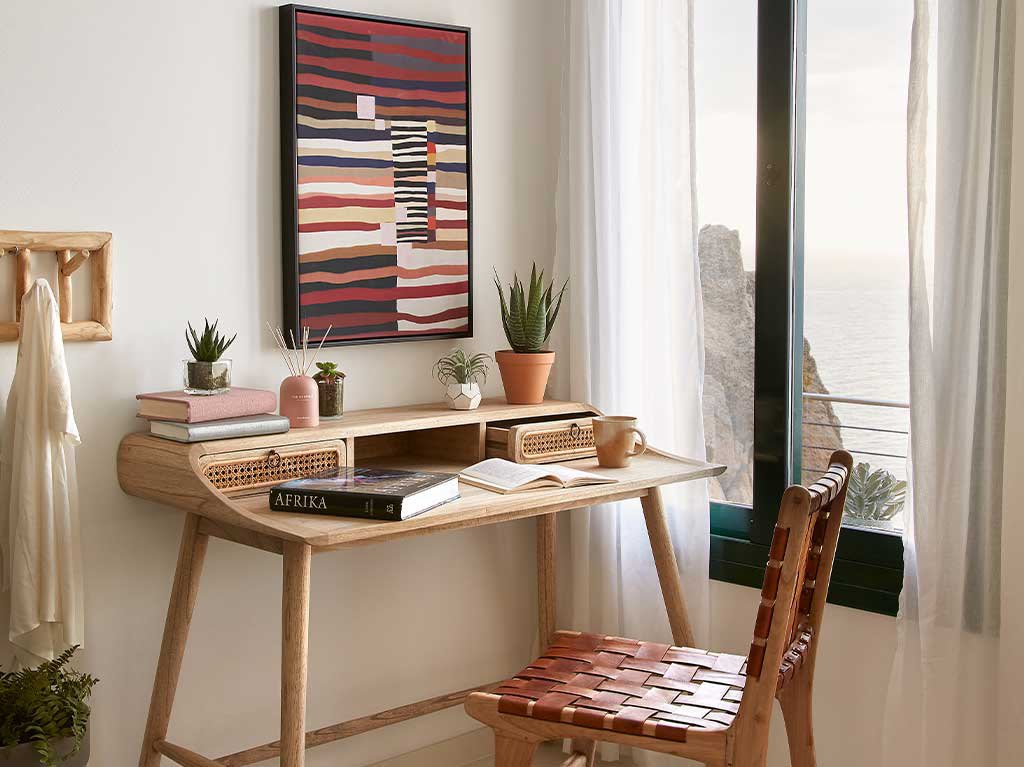 Create a space for working
According to Feng Shui, it's important to create an "artificial horizon" if your desk is against the wall. Hang up a decorative picture or a mirror to create a sense of depth. And if you like this philosophy, you can find more tips and tricks here.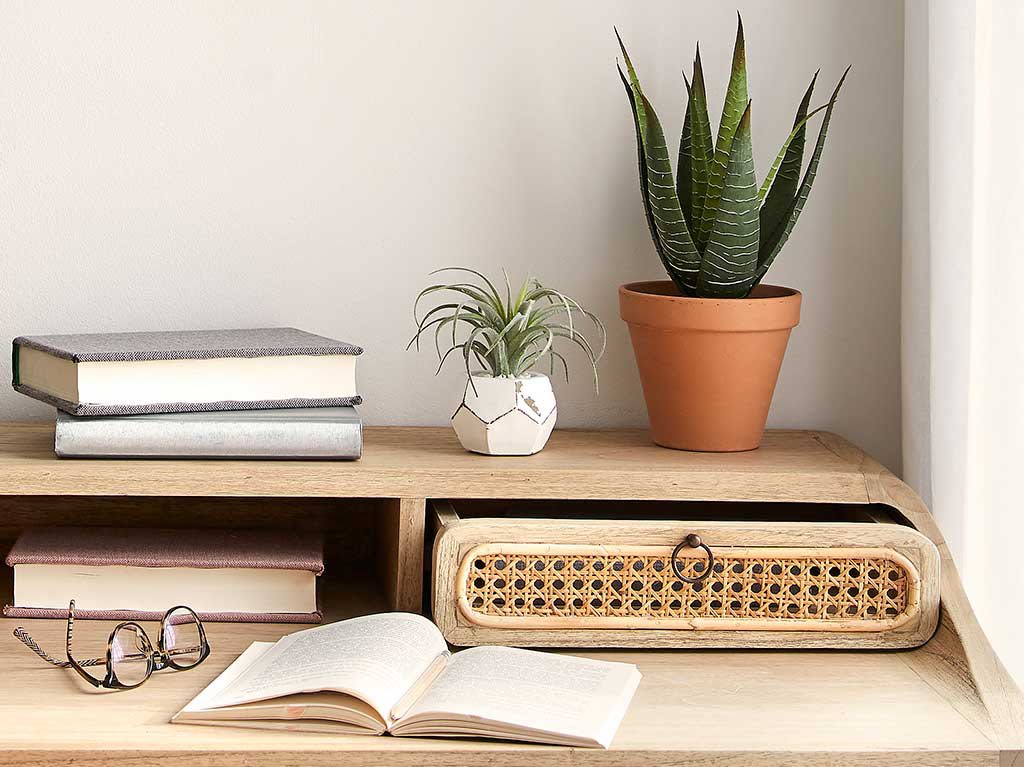 Choose wooden furniture
If you're planning to upgrade your desk, use the opportunity to give your whole workspace a makeover by choosing natural solid wood. With a desk like Nalu, made from wood and rattan, you've got a functional yet friendly and welcoming office.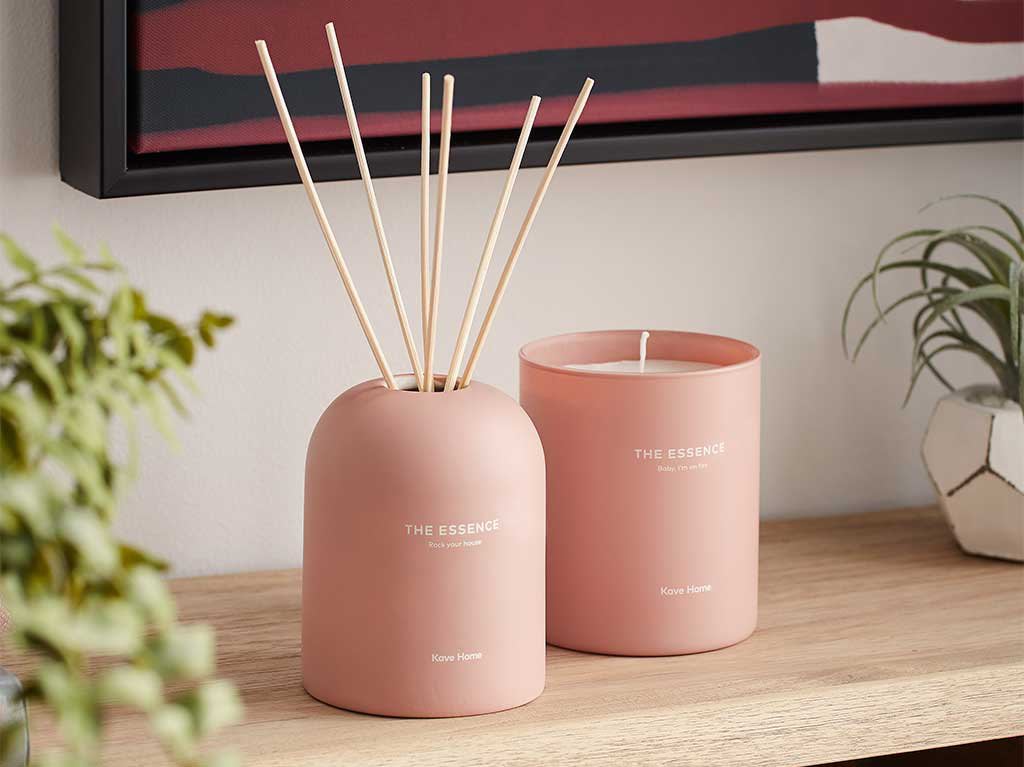 Create the right ambience
Like the air you breathe, some of the most important things are invisible. Personalise your workspace using our diffusers and fragrances and you'll conjure up that creative muse you were looking for. These ideas are just a few of many that you'll find in our blog. Take a look and create the perfect office!
March 19, 2021, noon