We're Feng Shui fans, we admit it. Feng Shui has gradually taken over every room in our house and the dining room is no exception. It's one of our favourite places, where we spend hours with family and friends eating meals and having long conversations. Today, we're going to share the elements you absolutely must have in your Feng Shui kitchen.
Dining room furniture
Focus on creating open and clutter-free spaces when positioning your furniture. Depending on the configuration you choose, you'll be able to create spaces that encourage conversation. It's important to keep things tidy, so focus on choosing practical furniture that offers plenty of storage space.
The dining room is the perfect place to show off your famous glass jars and how well-ordered you've got everything. Items such as bookcases, the Alen bookcase in particular, will help you achieve a cosy atmosphere and give you storage space.
The dining table
Without a doubt, the key piece of the dining room. If you want to create a Feng Shui dining room, the table has to be round and light in colour. As you well know, a round shape helps to create a space where conversation flows and everyone can see each other's faces – a must for Feng Shui. Of course, the colour of the table is very important too – we go for a wood colour or white. Here's a model that we're sure you're going to like: the Argo table.
Dining room colours
In general, the tones and colour palette we choose are very important. You'll need neutral or pastel colours for the walls and decor of your dining room – cream, beige or white, for example. We recommend avoiding very strong colours or those with more intense tones. The aim is to create a relaxing room that invites people to stay a while and feel at home.

Dining room lighting
On this point, we need to keep in mind that the lighting has to be warm and each space should have its own light. We really recommend having some candles too, or using a portable lamp for extra lighting. Discover our new designs here.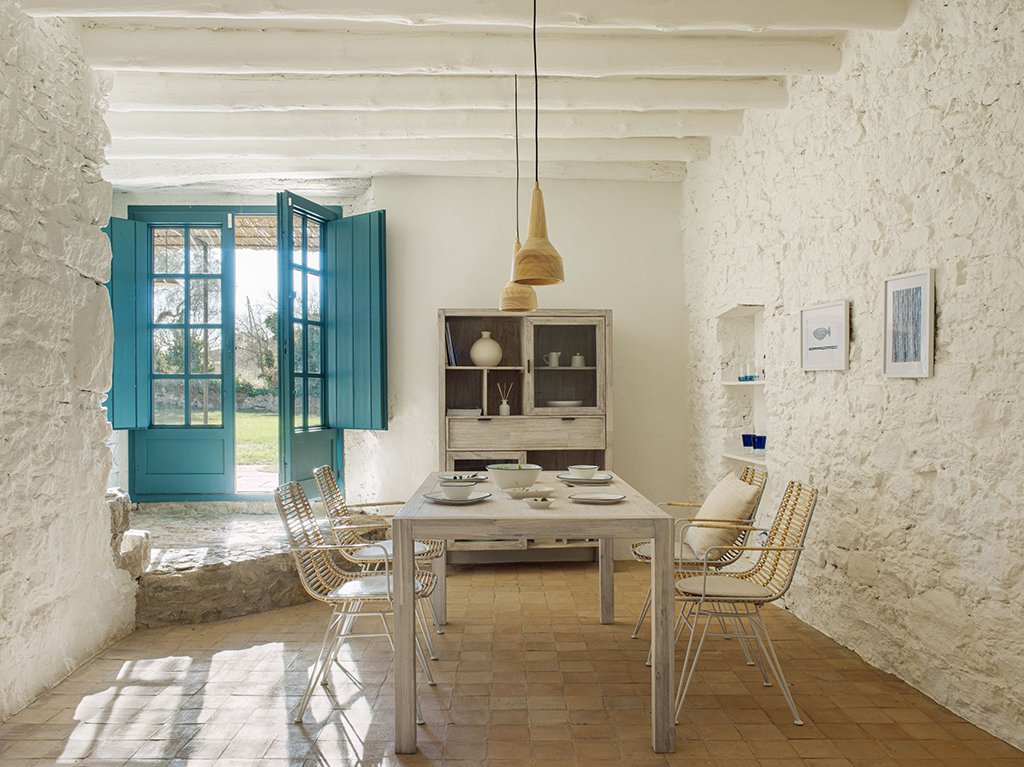 The ideal décor for your dining room
In your Feng Shui dining room, ceramic vases, wool rugs and terracotta tiles are all crucial elements. Create a minimalist, natural centrepiece for the table using a tray made from natural fibres and a candle or vase. Add a big rug next to the table to create a more welcoming atmosphere.
Now you've got everything you need to get started with your transformation. Remember, only keep what you use and create a dining room that encourages tidiness and relaxation. And if you still want to learn more about Feng Shui, we have plenty of articles for you on our blog.
June 17, 2021, 8 a.m.