Want a new-look living room? Get comfortable on the sofa, literally. As well as adding comfort, cushions are a super useful and simple way to update the décor. In this post, we share some ideas to inspire as you conjure up a cosy, stylish mood with cushions.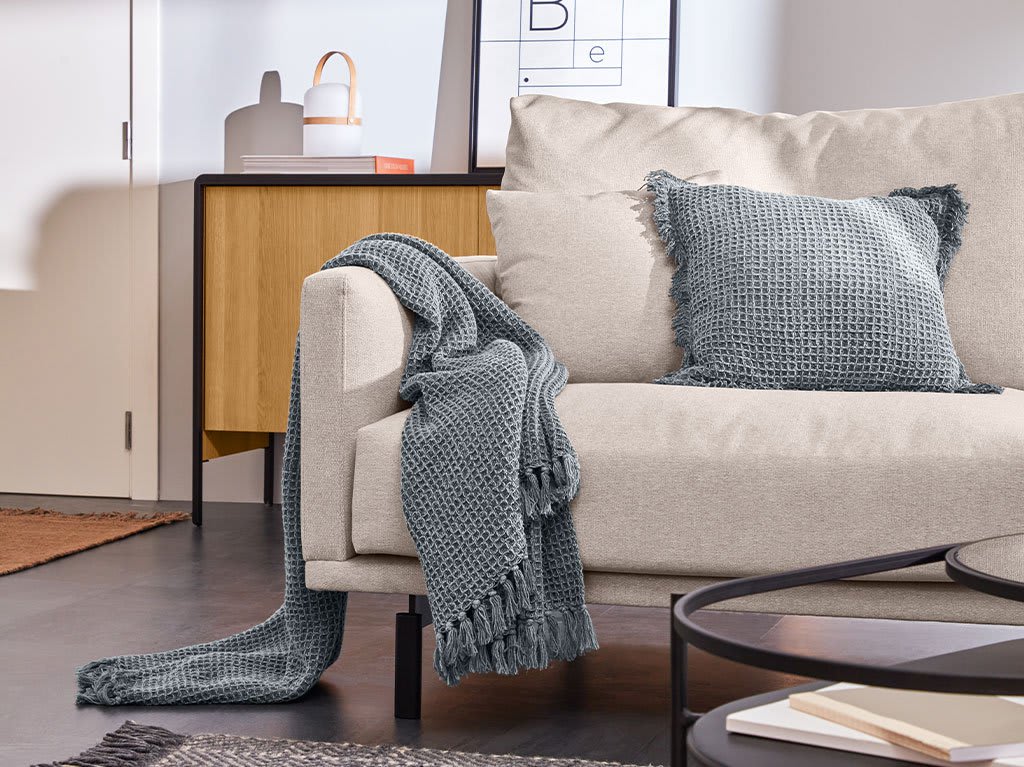 Cushions in neutral colours on a sofa made for relaxing
If your living room is the place where you work as well as chill in front of the TV, it's important to maintain a sense of calm. Neutral colours never fail when it comes to creating a relaxing space. Add a touch of colour with cushions in cold tones, like our Shallow cushion cover in blue-grey, for an interior where tranquility reigns supreme. It's part of a whole collection of different colours with blankets to match. Everything you need for a movie night at home.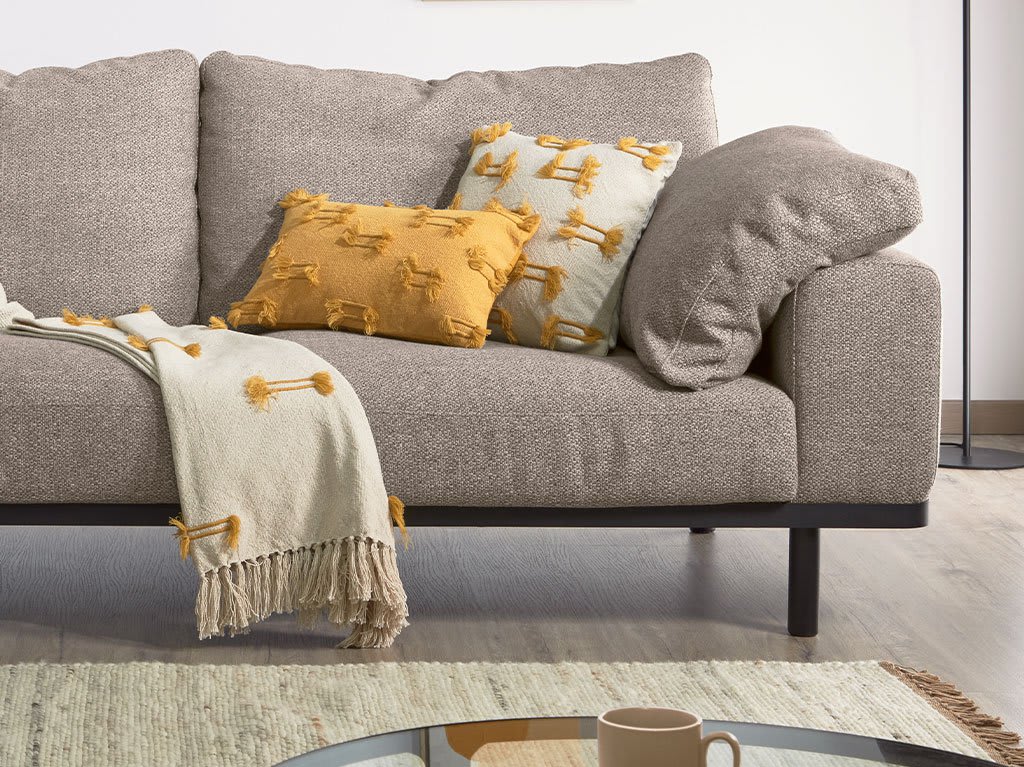 Cushions for a statement sofa
For an up-to-the-minute space, soft furnishings are essential. Choose cushions in the season's big colours to set trends without leaving your sofa. We've gone for the hot couple of the moment: yellow and grey. For a fashion-forward living room all year round, the Caitlin collection uses versatile mustard – it works in any room.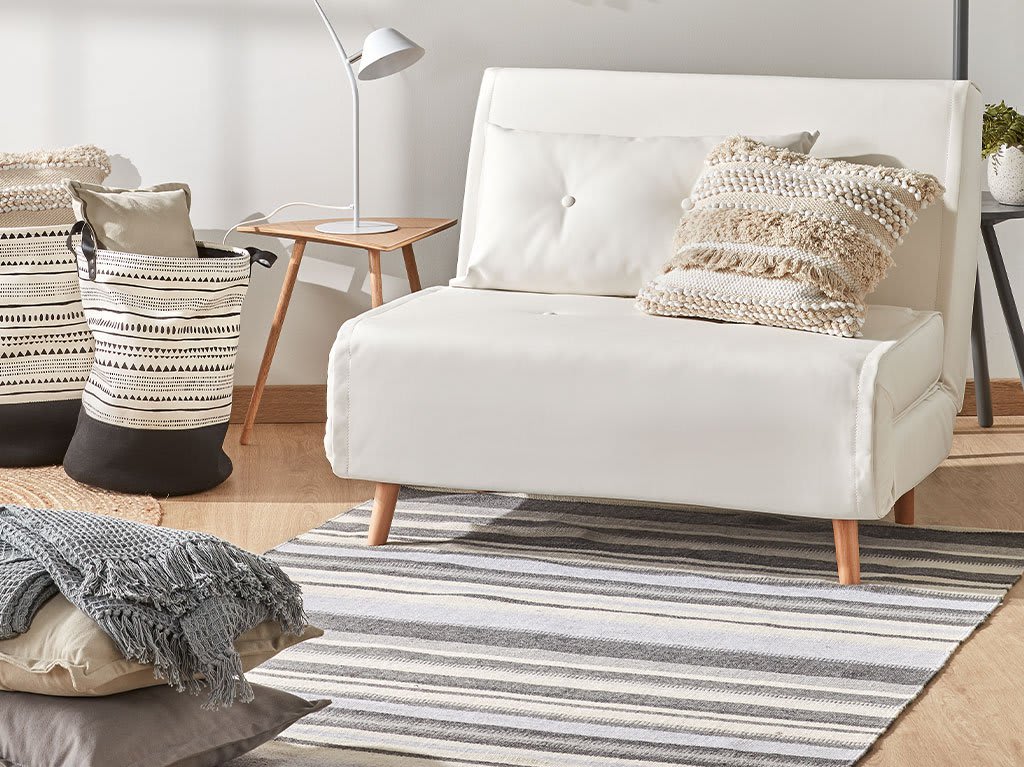 Go natural in your living room
For worry-free comfort, cotton cushions are a sure thing – they're soft, kind to skin and made from a 100% natural material. With tassels and pompoms, the Frinn cushion cover's varied textures make it lovely to touch. What's more, it's woven by hand. A unique piece to give an ethnic touch to your sofa and an ultra-natural look to your living room.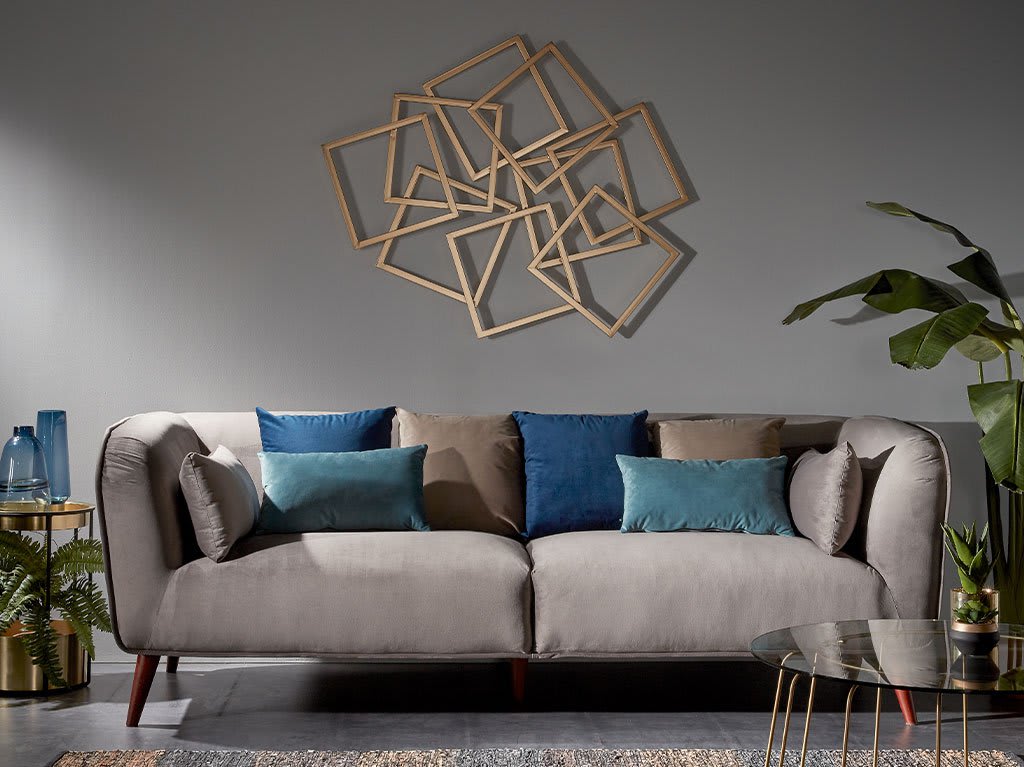 A touch of glam with velvet sofas
Welcome back, velvet! Velvet remains a staple fabric in classic and modern interiors alike. It's the ideal fabric to add a trendy touch as well as a little light, thanks to its reflective texture. Where better than the living room for velvet to take the spotlight? Just like corduroy, velvet cushions look even better against a sofa in the same fabric. With the Lita collection, you can choose the colours and sizes that best fit your sofa.
Feb. 16, 2021, 1:45 p.m.