Today's a big day. We present Lenon: a collection of furniture designed exclusively for your living room and made from oak, the ultimate wood.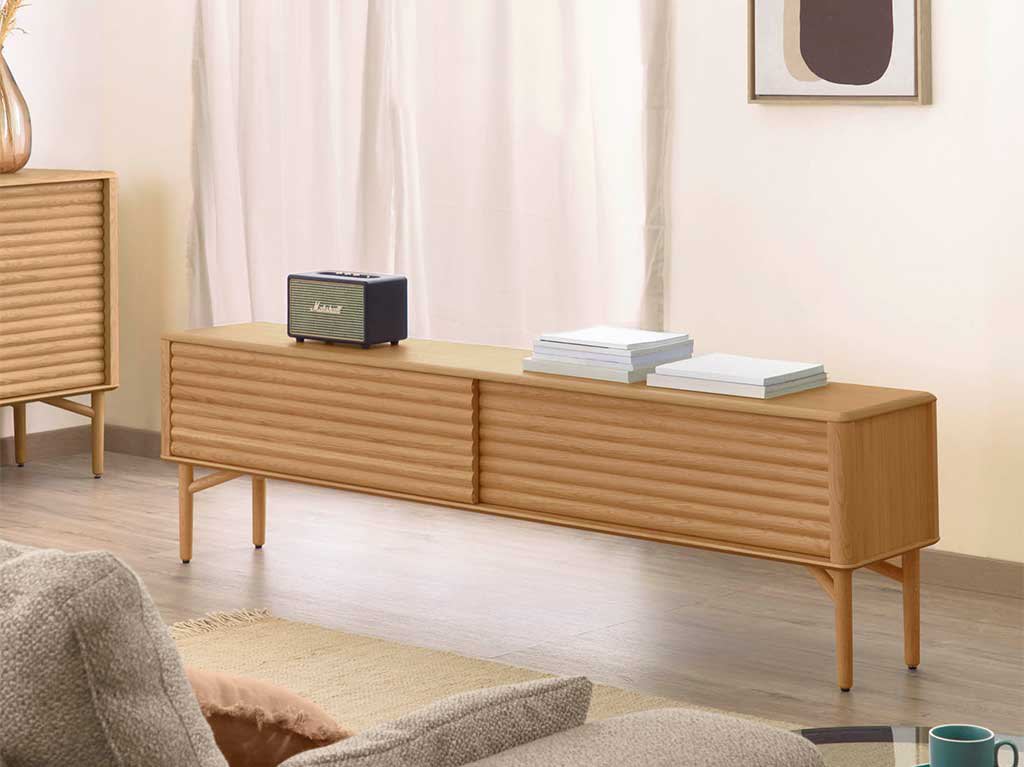 Solid, sustainable wood furniture
An exclusive design deserves a fine, natural, and authentic material. Made from solid oak, every piece in the Lenon collection is unique because the tones and grain pattern from the wood mean that no two items are exactly the same.
What's more, the Lenon collection is doing its bit for society and the planet. The oak used to make this collection has been sourced from sustainably-managed forests, where resources are preserved thanks to controlled tree felling, and Lenon's production processes are based on ethical principles for workers.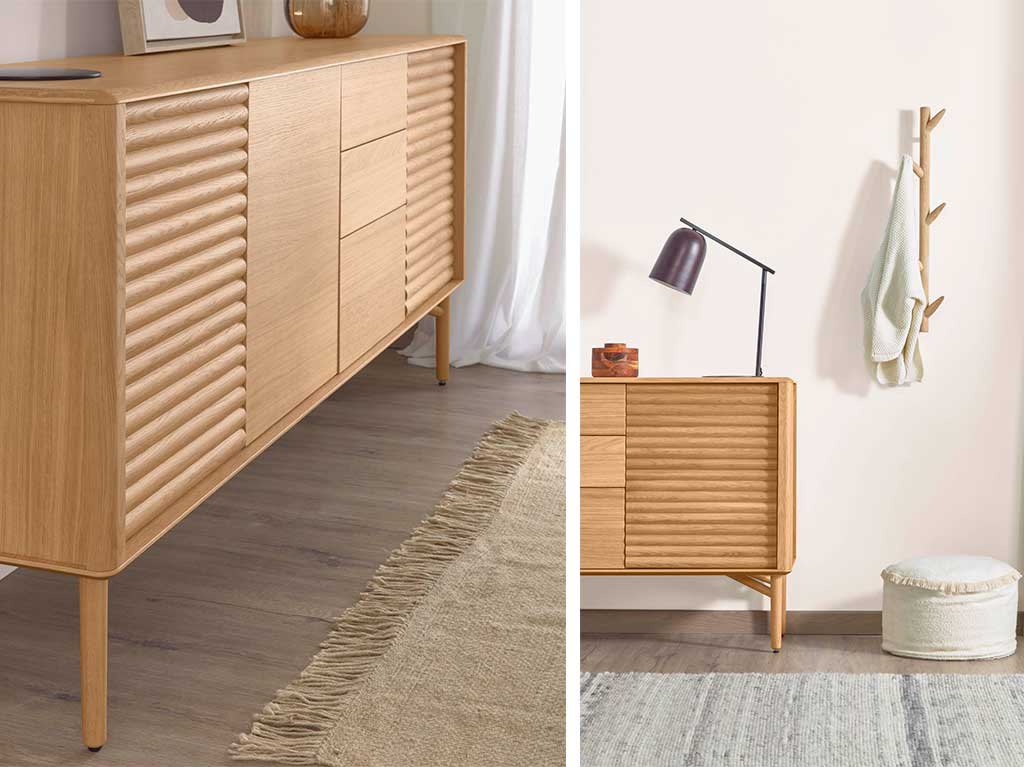 Cutting-edge furniture design
Lenon is a new collection designed exclusively by Carlos Guijarro for Kave Home. It encapsulates the latest furniture design trends to meet the needs of today's interiors. Furniture has been designed to offer the best possible distribution of space, with dimensions that allow you to free up the surface area of your rooms while giving you more storage.
The relief design on the door fronts is the signature look that unifies the collection. With this detail, the designer has created an interplay of depths in the wood to lend a sense of movement to the room. You can find it on the sliding and push-close doors, both with invisible handles to ensure that the design takes centre stage.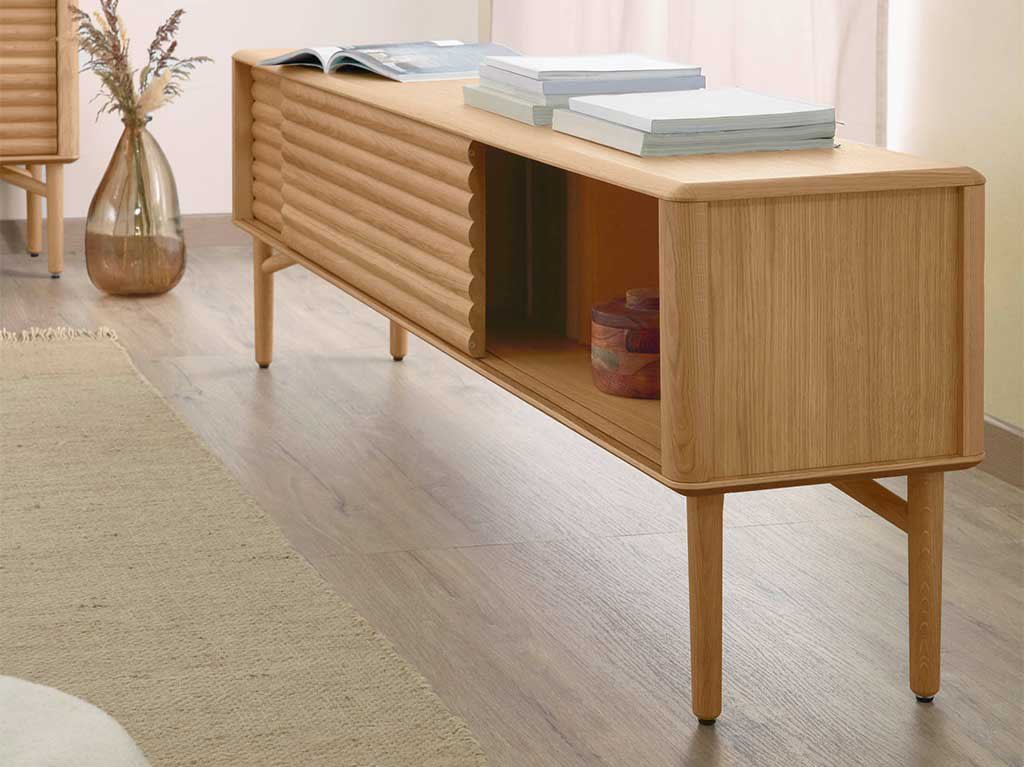 Attention to every detail
To achieve the best results, painstaking care has gone into every centimetre of our Lenon furniture. The rounded edges, the structure that frames the front and side profile of each piece, as well as the legs that add height as well as lightness to each design.
Without a doubt, whether you use all the pieces in your living room or elsewhere in your home, there's no better way to furnish your space.
Dec. 22, 2020, 10:14 a.m.