Nina is a collection made for design lovers. Featuring tables, chairs and stools made from natural materials with a UV-resistant treatment, it'll give your dining room or covered outdoor space a new twist.
Nina chairs and stools. Sit in style
The solid eucalyptus wood and hand-woven seat create exclusive items thanks to their unique tones and patterns. And that's not all! As well as their exclusive design, each Nina piece is made from wood from sustainably-managed forests with controlled felling. The frame is ideal for maintaining the sense of light and space in your interiors. Because we want your Nina to be 100% to your taste, you can choose the seat colour and wood finish that best matches your look.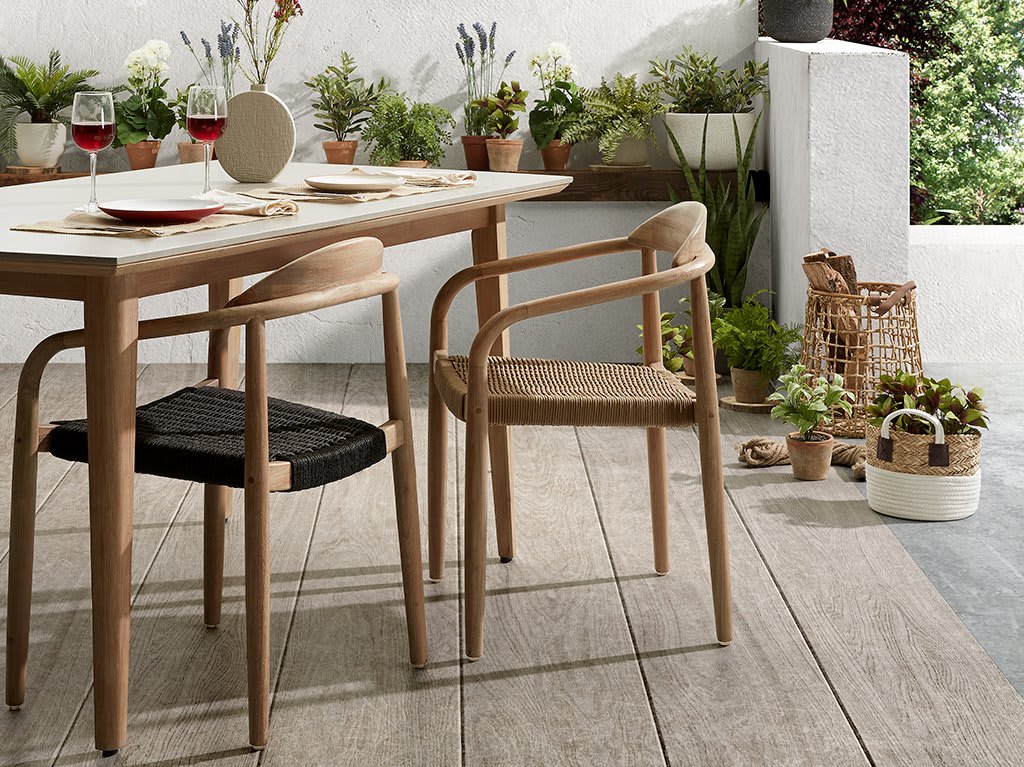 Nina Tables. A well-rounded design
We created these Nina tables to add some on-trend style to your indoor and outdoor spaces while maintaining a versatile and sustainable look. How did we do it? By combining solid sustainable eucalyptus wood with a polycement top and rounded frame. They're ideal for smaller spaces as the round shape is easy to move around and you can add more chairs depending on the number of guests. You do you!
March 23, 2021, 5 p.m.