This sustainable, wood home designed by the Castiza & Charrúa studio can be found just outside Valencia in a quiet town. This incredible building is made up of 3 spaces that come to 800m2, with ceilings that reach a height of 9 meters. The design of the house is inspired by the architecture of the building, and aims to be energy efficient. Discover the pieces they chose.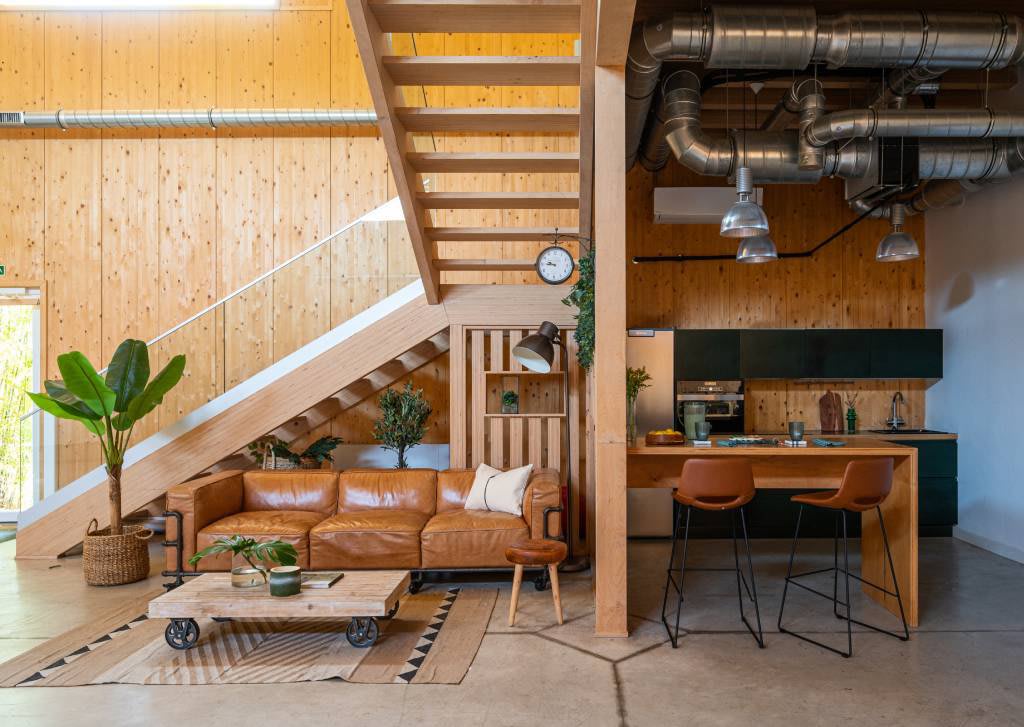 The interior design of the project has been brought to life by the Castiza & Charrúa studio, that has helped to design 2 of the 3 spaces to make a versatile environment for the communal areas and bedrooms on the upper floor. They've paid special attention to the choice of sustainable elements in the design of the spaces.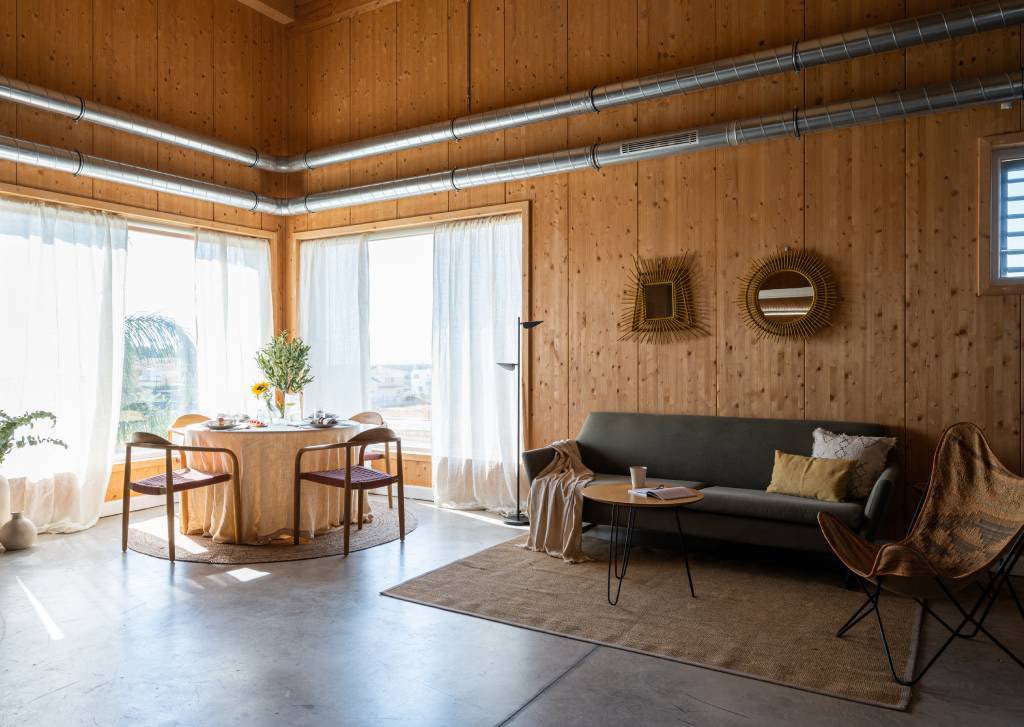 The interior design of the home is characterised by warm tones in the textiles and a selection of artisanal pieces, like the Nina chairs, that impart a touch of personality and style. The walls in the interiors are made from fir tree wood, while the floors are microcement. The aesthetic of the house is simple and warm, with neutral tones, tones of earth and green, solid woods, and a variety of textiles such as linen.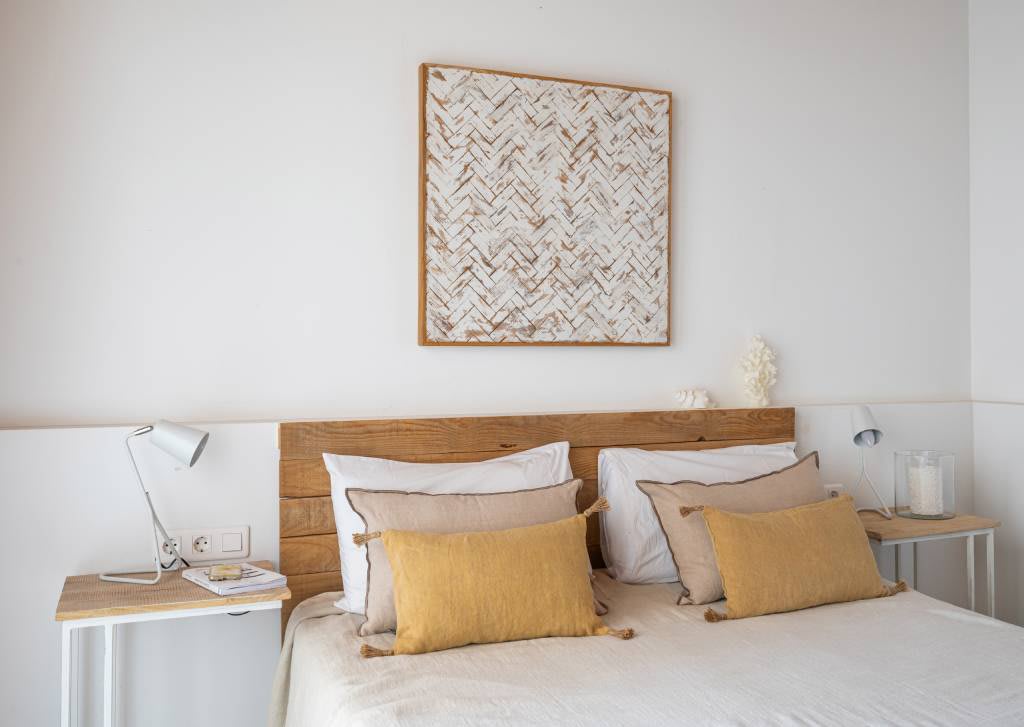 The dining room stands out due to its spaciousness and the large windows that invite in natural light and take advantage of the texture of the materials. The exteriors are also spacious, with a wide variety of plant life that contributes to creating a relaxed, natural atmosphere. They've created two outdoor spaces following the same style as the interior, and making smart use of marine blue.
The design of the house has been based on the choice of sustainable, recyclable products with artisanal manufacturing, in line with the design concept that seeks more sustainable, environmentally conscious construction and décor.
The sustainable, wood home designed by the Castiza & Charrúa studio is an excellent example of architectural and interior design that aims to be respectful of the environment, and efficient in its energy consumption. The choice of sustainable materials, the use of artisanal elements, and the attention to detail in the décor makes the home a cosy space that's full of personality. See the products.
March 9, 2023, 10:18 a.m.