Can an old-school living room really look modern? Of course it can! In this post, we've got some blissfully simple ideas to add some modern chic to your living room and give it a refresh without getting into complicated alterations.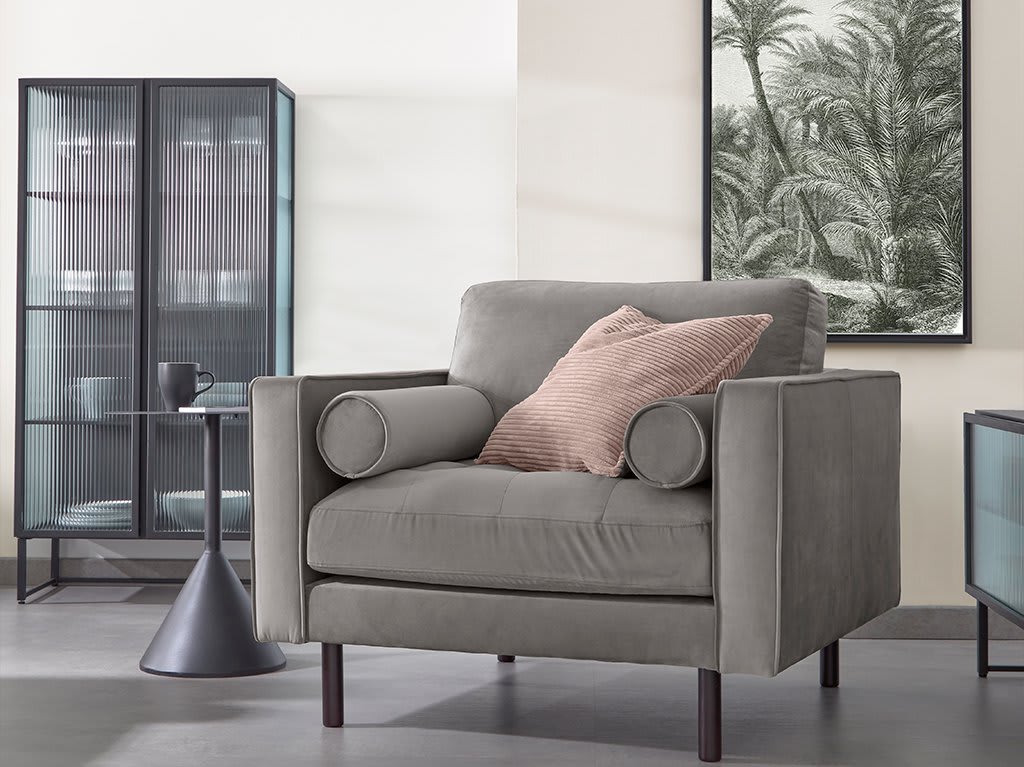 The 50s are back with a modern twist
This contemporary design simply oozes mid-century glam. Meet Debra, your new sofa. It brings back classic capitonné stitching and rounded finishes and effortlessly combines them with urban-style velvet upholstery. This will be a homely, comfortable piece in your living room, and it's guaranteed to make a statement.
To complete the cosy look with added comfort, the matching footstool is an optional extra. The Debra collection is available in a choice of upholstery ­­– go ahead and pick the perfect one for your living room.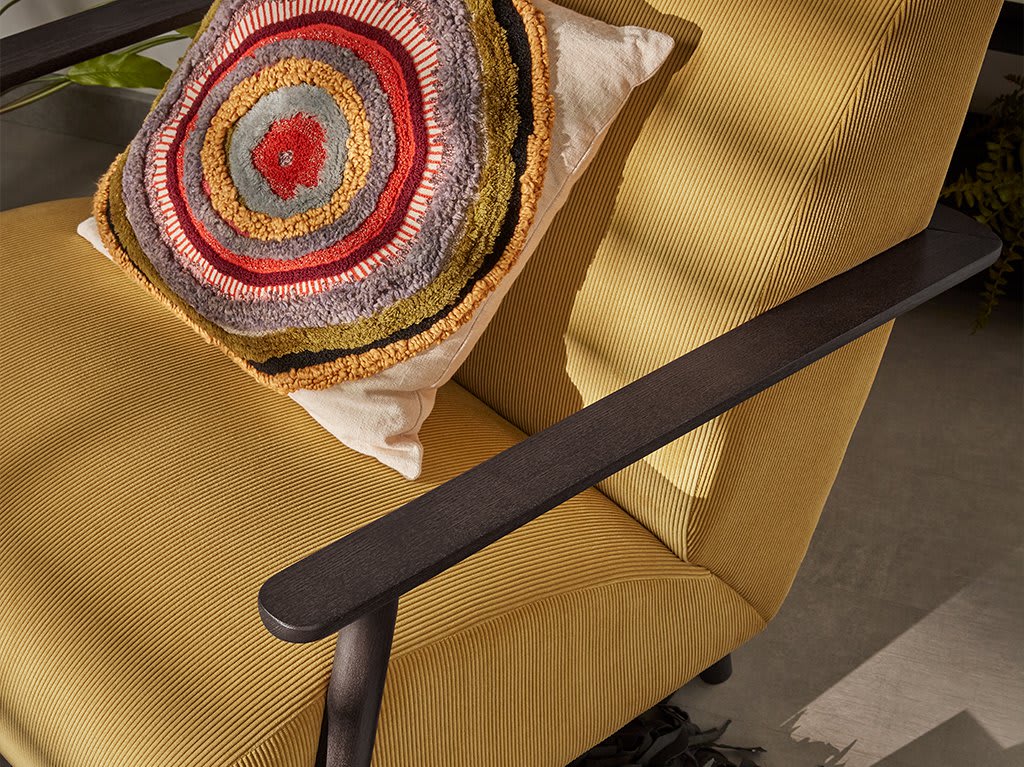 Revitalise your reading corner with the 70s look
Just like books, armchairs never go out of style. Especially when the upholstery is on-trend, too. Corduroy was all the rage in the 70s and it's back with a vengeance in contemporary interiors. Exactly what your living room's been waiting for.
The Meghan armchair is not just another interior design fashion accessory - it's got you and the environment in mind. Get ready to fall in love with its practicality: ruining your upholstery isn't an option, because this one is stain resistant. And that's not all! The structure of the legs and armrests is made of solid ash sourced from sustainable forests.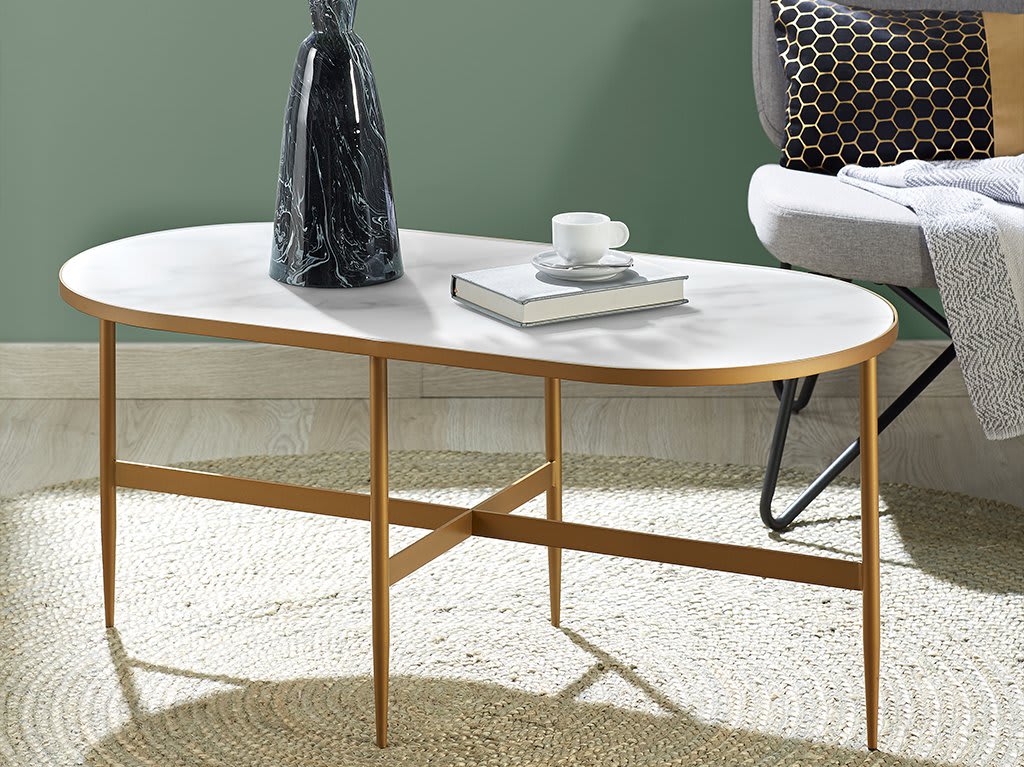 The new chic
Marble and gold aren't just for classic interiors. They work well in modern spaces too and here we can achieve a fusion of both styles.
The Elisenda collection has a range of essential living room staples for every corner – shiny finishes attract more light to the room and add a touch of glam to your classic-yet-modern ambiance.
Your living room is the heart of your home, so decorate it in a way that reflects your personality. Don't be afraid to mix things up with some of these tips or find plenty more ideas on our blog.
March 24, 2021, 3:02 p.m.