We're huge fans of details and accessories. We love all the personal knick knacks, books and souvenirs that fill our home and there's no better place to show off an eye for style than an attractive bookcase. Today we're showing you two of our bookcases and all their possibilities for decoration.
Let's start with the natural:
The new Alen bookcase has already made a big impression – encapsulating all the top design trends, it's a major style crush for fans of nature and sustainability. It's made from solid acacia wood with plenty of storage space, you can de-clutter your room and make it feel brighter and more spacious thanks to the whitewashed finish. What more could you ask for?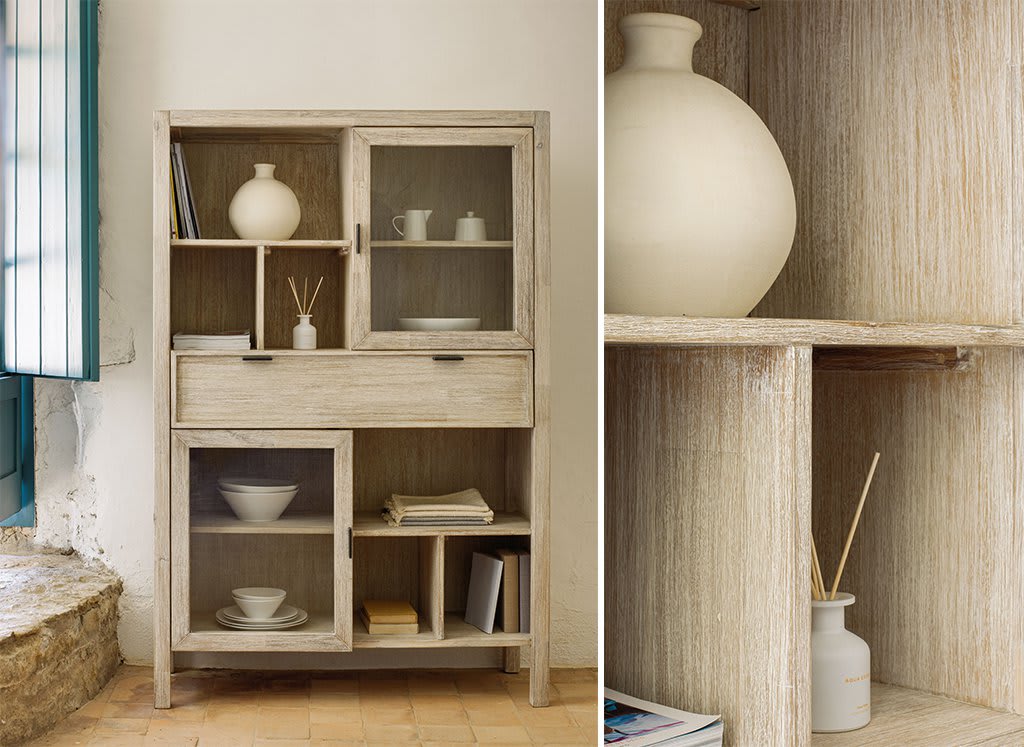 How to decorate Alen:
With neutral colours and natural materials such as ceramic. The Caetana vase collection is a must for your bookcase – designed with organic shapes, each piece is a one-off thanks to the tones and textures of the ceramic's natural minerals. That's how easy it is to add a little green to this space.
Pretty tableware deserves to be on display, and not just on the table. Now you can show off your good taste in every corner of your house. Complement the look with the Colomba serving tray, which you can use to store personal items or accessorise with a candle. To add some colour, hang a picture in the space above or arrange some fairy lights.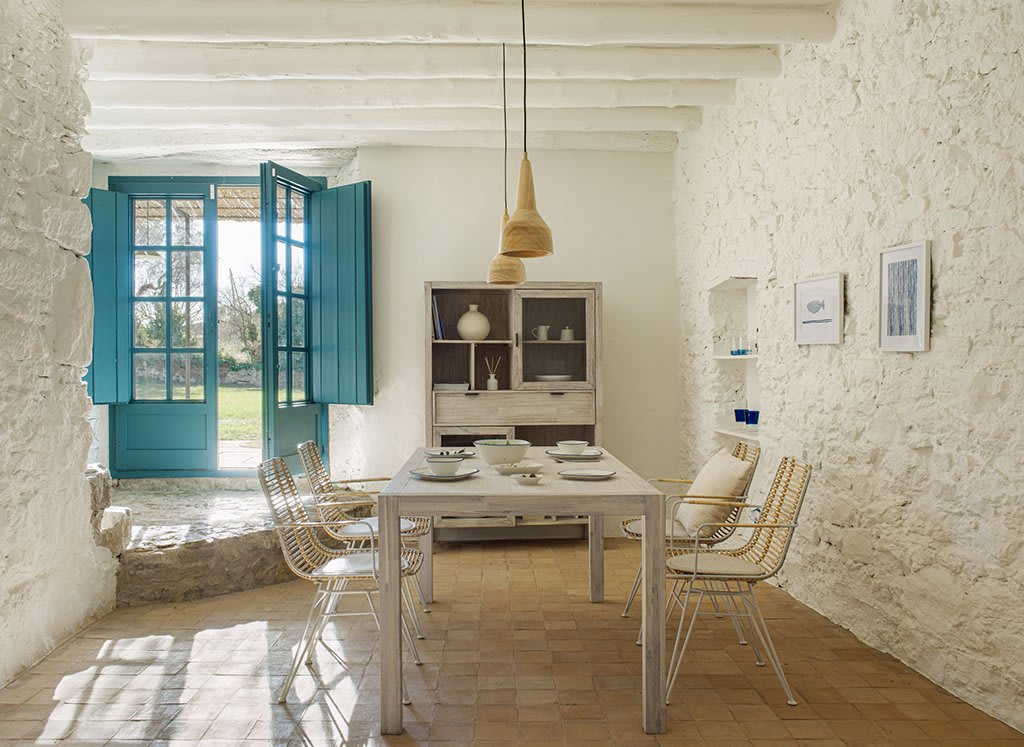 Join us on the dark side
The Trixie cabinet is black metal is Alen's polar opposite. Trixie is for fans of the industrial look and its minimalist style takes things a step further. The geometric design, with no need for handles, is the true star of this piece. Without a doubt, it's an original way to update your living room.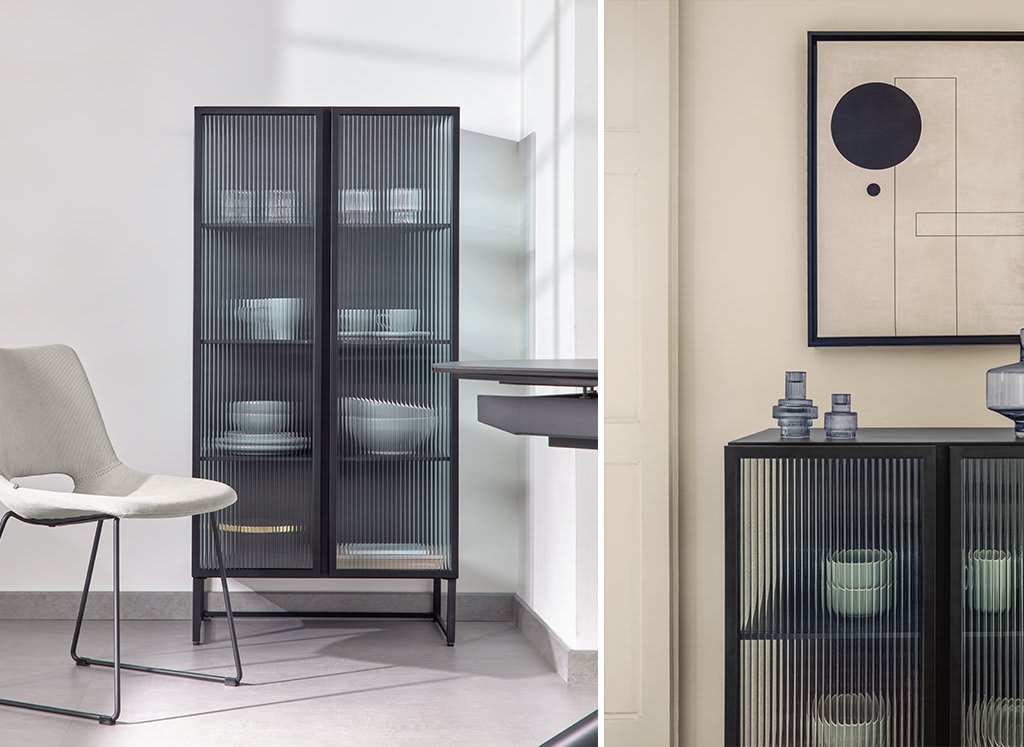 How to decorate Trixie:
As well as a textured design that creates interesting shadows and depths, the glass in this piece is tempered to make it much stronger than standard glass. Thanks to this material, you can play around with the colours and pieces that you put inside. White tableware will stand out and brighten up the look. Stack your places in order from large to small and leave space to put your cups and bowls on top.
This cabinet is also the perfect place to keep things tidied away. Our tip is to keep the bottom shelf free for some baskets or boxes. Choose some gold details, such as the Quelia box, whose round shape will add some contrast, too.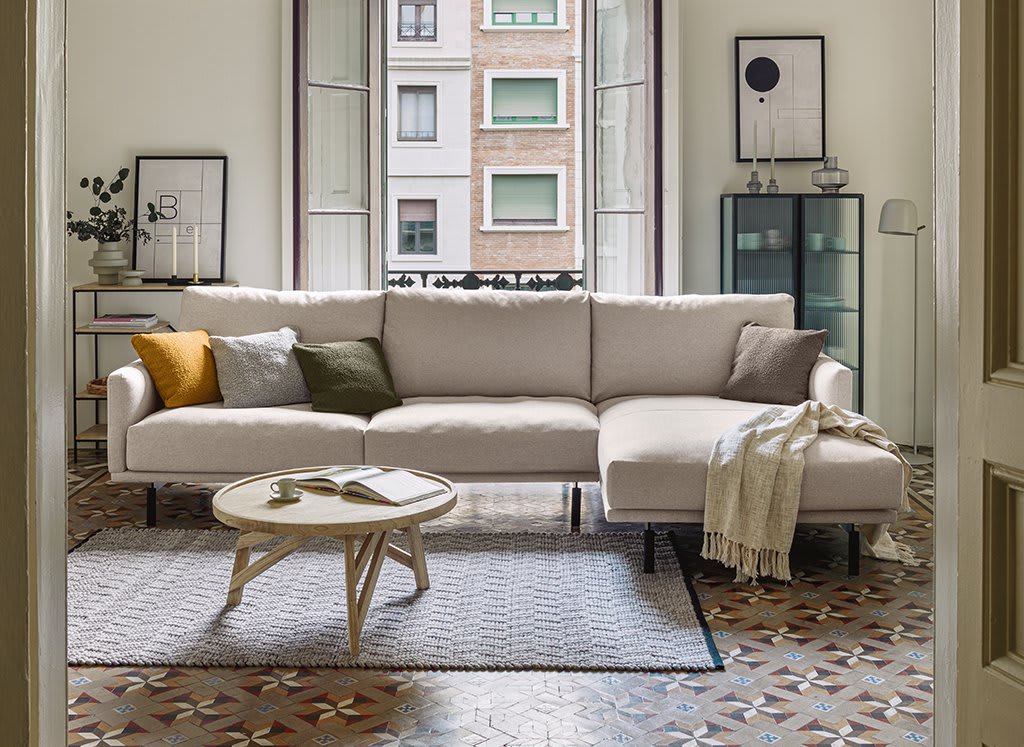 Follow our tips and turn your cabinet into the best-looking item in your living room.
April 20, 2021, 3 p.m.