If we were granted one wish, we'd wave our magic wand and put rugs in every corner of the house. The interior designer's secret weapon, rugs take up no space yet add a whole new dimension of comfort and style. Quite simply, they're an invitation to take off your shoes, make yourself at home and pad around on cosy softness, so we set ourselves the mighty challenge of selecting five favourites. Ready to meet the winners? We want one of each!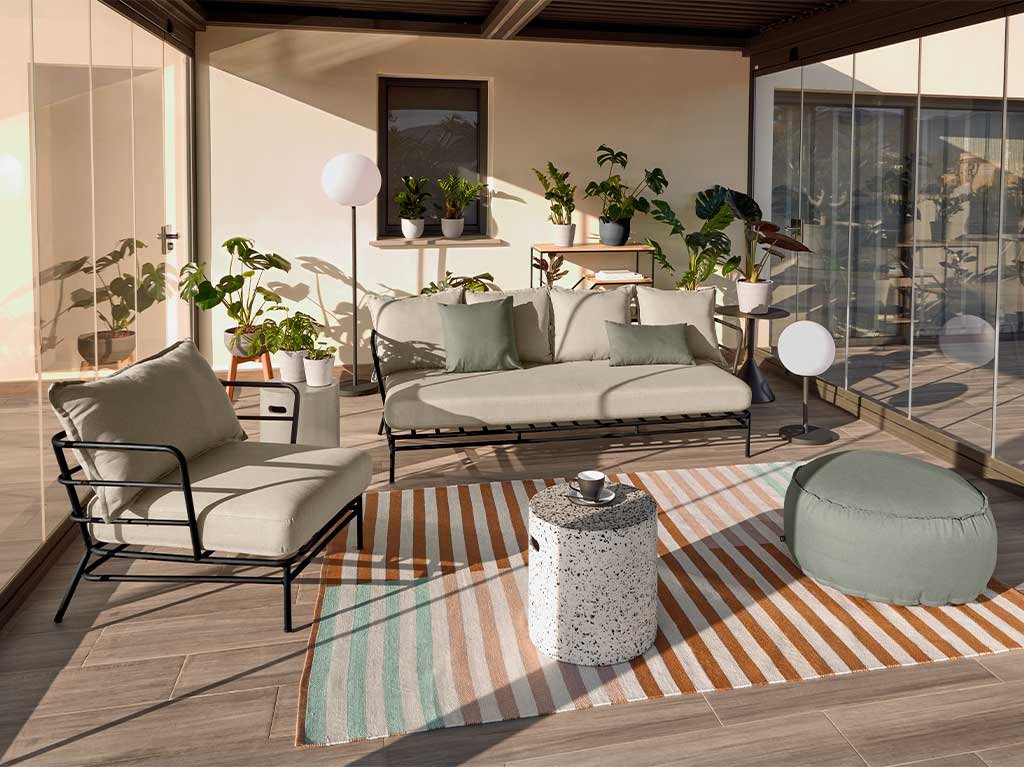 1. Eco-friendly rugs
The sustainably-sourced concept is central to today's interior design trends and rugs are a great way to add personality to our homes using recycled materials.
PET plastic is one of the best ways of doing this. This sustainable fibre is obtained from recycled plastic bottles reclaimed from the ocean and as well as offering a lot of design scope, helps keeps our planet happy, too.
But which is our eco-friendly favourite for adding colour? Easy. The Aien rug is made from 100% PET and it's reversible to be double the fun! Perfect for your home and the planet.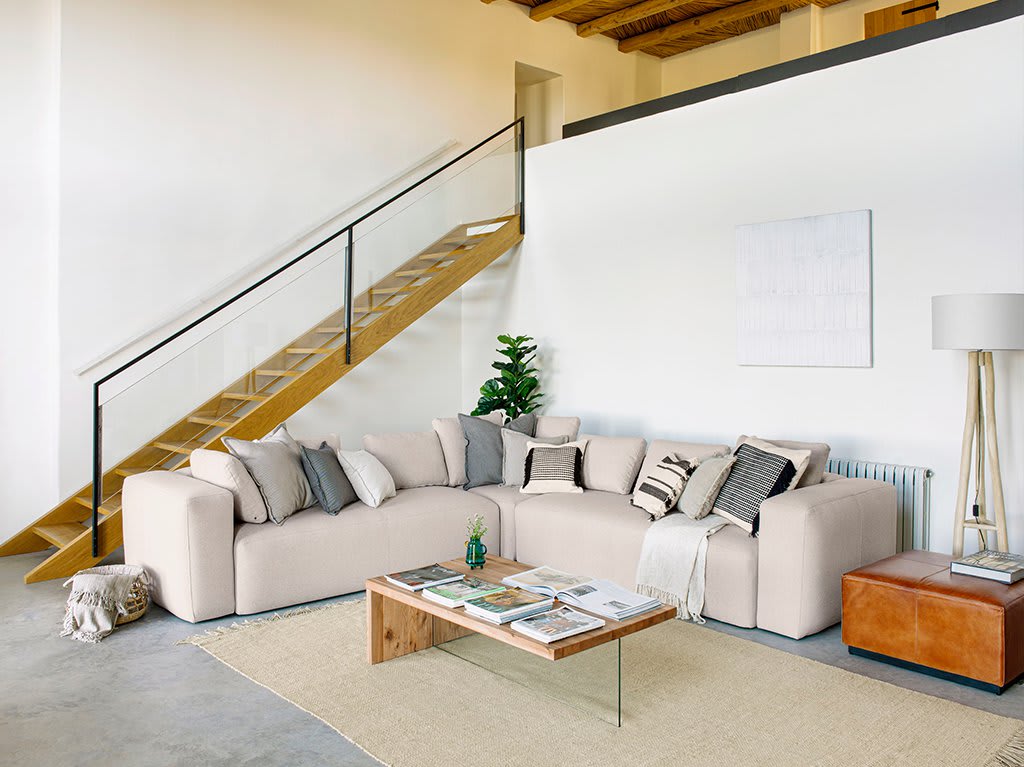 2. Rugs made from natural fibres
Still on the theme of natural materials, we simply can't get enough of their planet-friendliness and potential for comfort and cosiness.
Cotton, jute and wool are some of the best choices when it comes to rug designs in natural fibres. Want to know the best part? Cotton rugs are ultra-soft and won't cause allergic reactions (especially if they are GOTS-certified), while jute and wool have the advantage of being warm in the winter and cool in the summer.
So, which is our go-to natural rug? Siria is made with materials of totally natural origin and woven using artisanal production processes, which means that no two rugs are ever identical.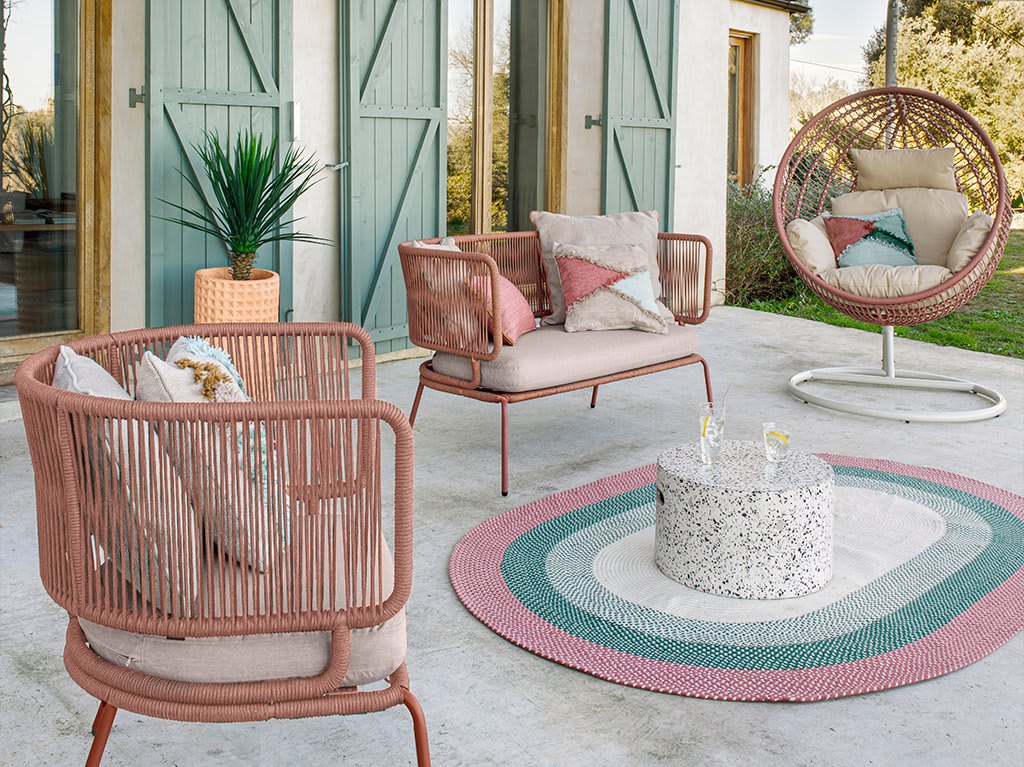 3. Rugs of the moment
If you like to keep on top of the latest trends and you love your home to reflect your personality, this is the rug for you. As you know, rugs are a great way of making a style statement in your home, but which is our favourite? This year, we'd go for Dalila. Its terracotta, green and beige tones tick all the right boxes, yet the design isn't too brash and will add just the right touch of colour for every day. Plus, it's made from PET so it's perfect to use indoors and out. This rug has it all!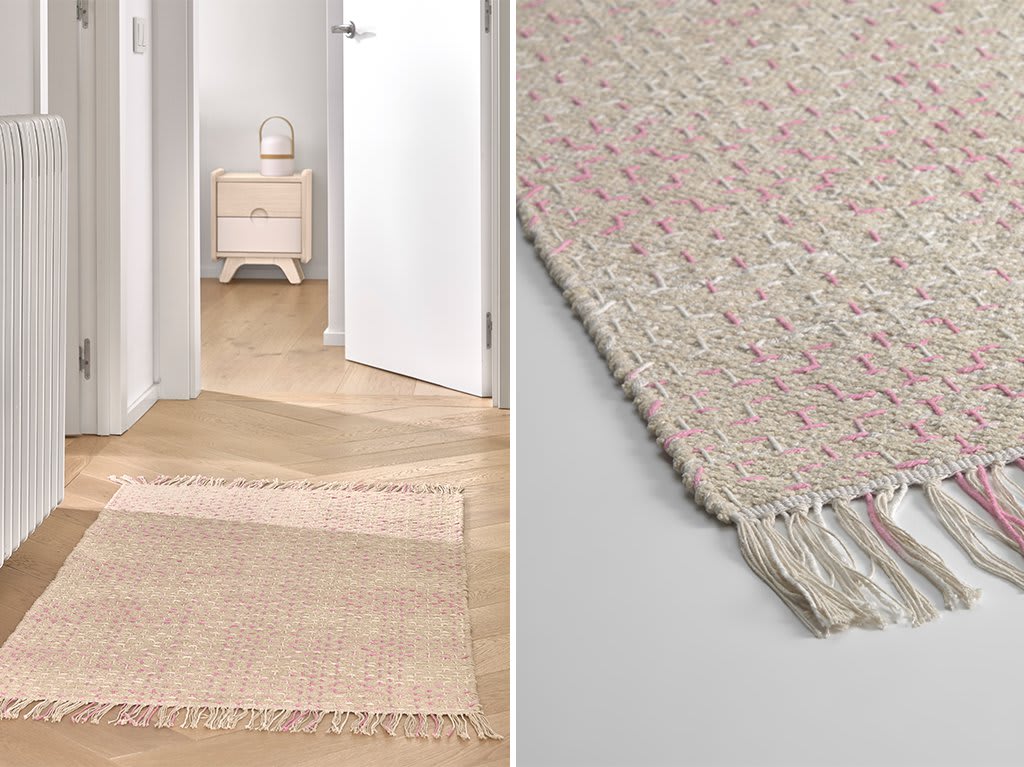 4. Hall rugs
Turn your hall into much more than a route from A to B. Adding a rug will give it a completely different feel that can seem so hard to achieve. It's one of our favourite tricks to hall décor success.
But what if we could only choose one? Nur is made of GOTS-certified organic cotton, so sublime softness is guaranteed, and it won't cause allergic reactions. It's made from a natural material of vegetable origin and woven by hand so that each Nur rug is completely unique.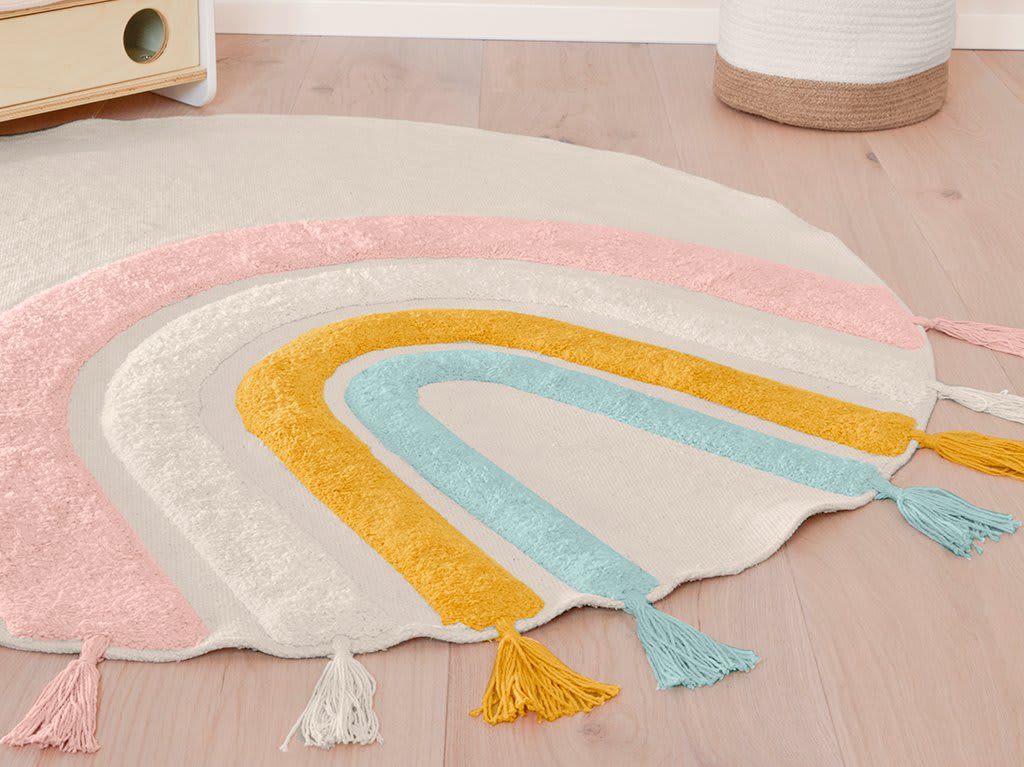 5. Great rugs for kids
Rugs work particularly well in children's bedrooms. They provide an instant play area and if they're designed according to the Montessori philosophy, they'll help stimulate independent play without the kids even noticing. We love the Thaide rug – a simple way to add colour in a design dreamed up by the Kave Home team. It's made from cotton, a natural plant-based fibre. And as kids will be kids, we've made it machine-washable to keep it looking beautifully clean the quick and easy way. Let them play... somewhere over the rainbow. Looking for even more inspiration with our ideas and top tips? Come on over to our blog.
May 12, 2021, 1:52 p.m.