Why is Scandinavian chic still so huge? That's an easy one! Because it makes even the smallest room feel bigger thanks to the use of light, neutral colours, and it maximises and makes every space practical. So where better to embrace it than in your bedroom? Here are five examples to convince you.
In search of maximum comfort
This Nordic-style bedroom has it all. The Kron headboard, a handmade piece made from coconut shells that have been treated, painted and arranged by hand, matches the Frinn collection of cushion covers in 100% cotton with fringes and tassels. What's more, it's has the Loya bench at the foot of the bed with storage space for some Words baskets.
What a Scandi-style bedroom? Choose wood
Natural materials like cotton and wood are a must wherever want to create a Scandi look, including your bedroom. Take things a step further by making it eco-friendly, too, with the Nalu bedside table and Enzo free-standing mirror, made from wood sourced from sustainably-managed forests with controlled felling. You can also add one of our bedlinen sets with GOTS certfication, which guarantees eco-friendly and ethical manufacturing processes.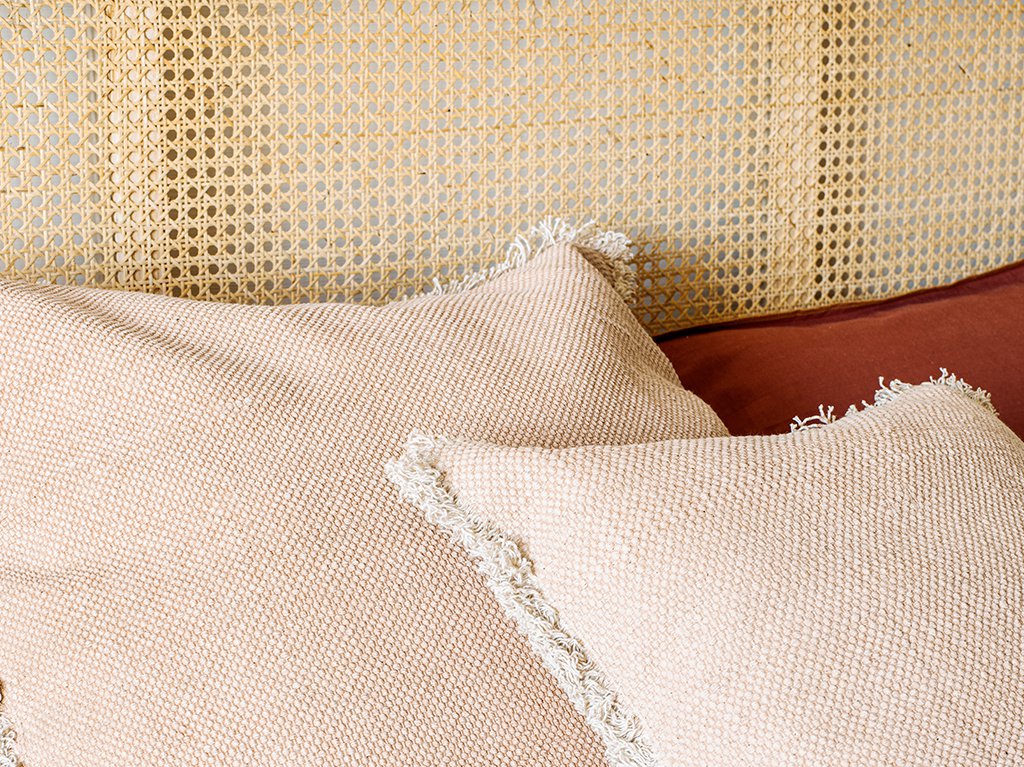 Nordic style and exclusive design
Yes, yes! You can have both. Rexit is a collection exclusively designed and created by the Kave Home team. It's a selection of pieces with a unique design, featuring chests of drawers and a bedside table to fully furnish your bedroom. And because we know you're going to love it, this selection also includes furniture for the rest of your home.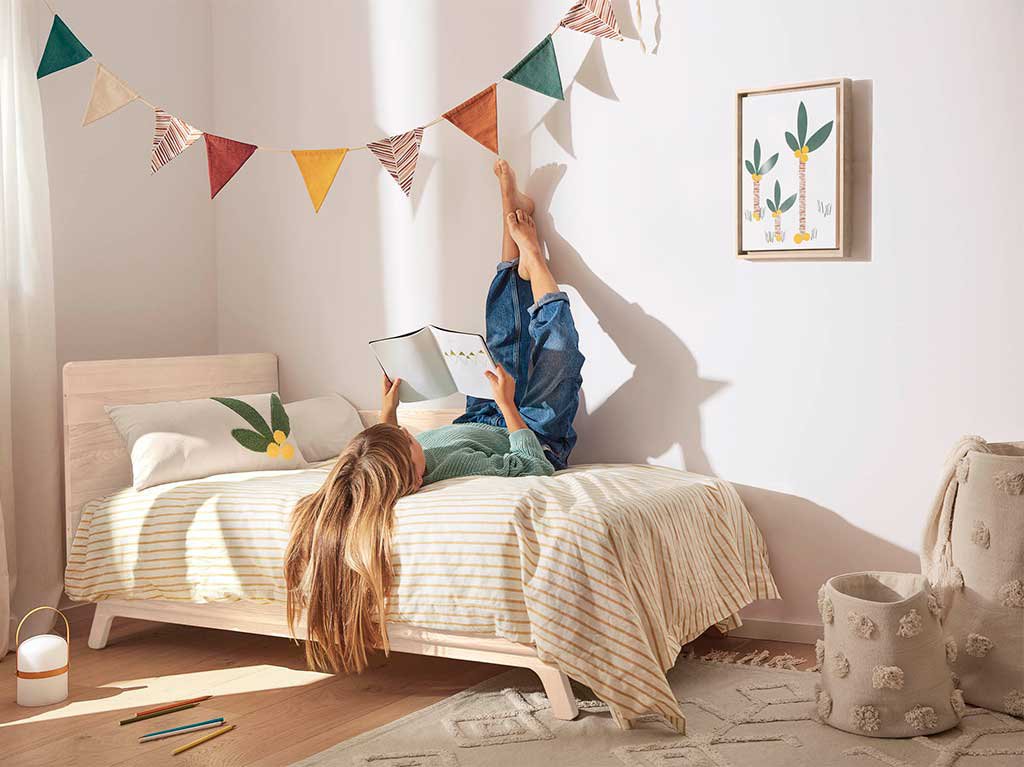 What about the kids?
Scandi style is also perfect for decorating your child's bedroom. Check out Kave Kids and discover our whole collection for kids' bedrooms. What's more, you can find growing-up furniture based on the Montessori method to turn their space into the perfect place to sleep, play and learn.
If you're a fan of Nordic style, we've got plenty of ideas in our blog for every room in your home.
March 24, 2021, 4:33 p.m.