Matching the colours of your walls, furniture and decorative pieces is an art form in its own right.
Here are some examples to inspire you next time you're choosing colours to bring all these different elements together. You'll achieve a stylish place that's a joy to hang out in.
The secret's in the contrast
To help each element to stand out from the rest, it's essential to create some contrast. We can do that by choosing warm, neutral or cold colours and matching them with darker or more intense shades.
A sea of blue
We've used blue in every hue to create the foundation for this living room. The turquoise sofa stands out from the rest, as well as the velvet against the light, which adds movement and vitality to the decor. The matching cushions in darker colours and the picture on the wall blend in with all the colours of the furniture. And the lighter wall allows the other furniture to stand out. With these colours, you can create an extremely elegant and serene space.
Straight lines in black 
Black is the colour of elegance. We love to match it with subtle pieces with straight lines, like the ones in this hallway. Decorative items like the rug and picture on the wall feature similar colours to create symmetry within the space.
The touches of wood lend warmth and, again, the wall painted in light grey helps to highlight the furniture. What about you, how does a space like this make you feel?
Gentle colours
The wood on white creates a lovely contrast and the candles add cosiness. The sense of calm in this interior comes courtesy of the furniture and accessories such as the Klevin mirror, the Doc rug and the Lotus dining table. Did you know that according to feng shui, circular objects can bring wealth and prosperity? Worth remembering.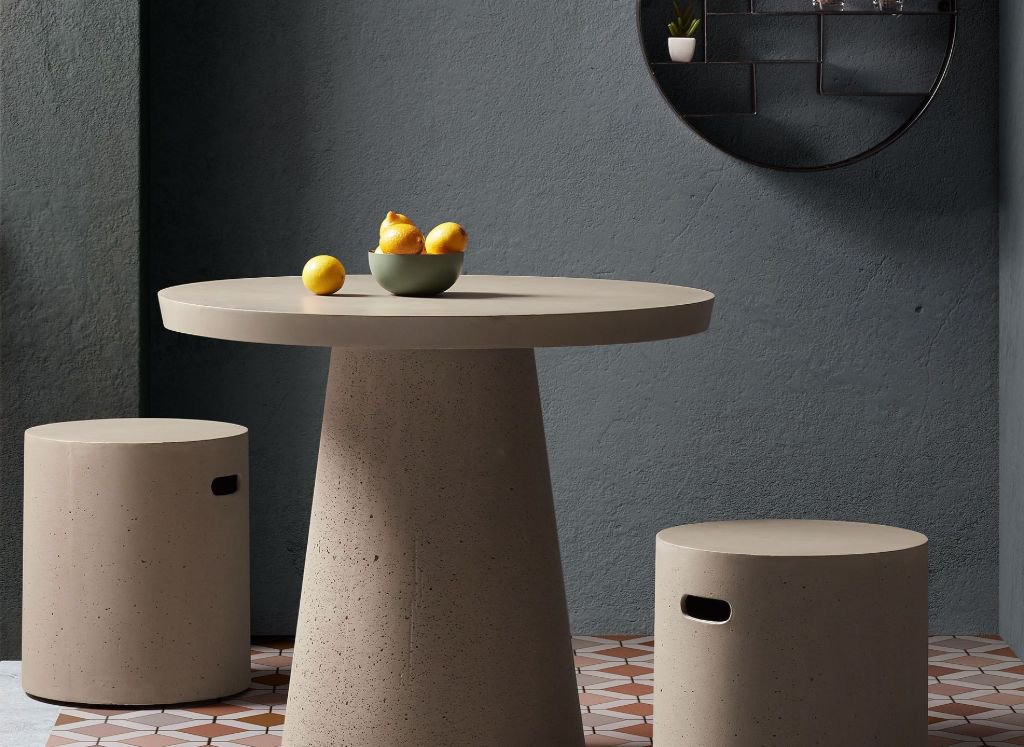 Light on dark
Black is the key colour in this area and it makes a strong first impression. It's complemented by sand-hued furniture and a touch of colour from the floor tiles. Look how the simple table arrangement of three lemons – the room's only decoration – creates a much fresher, brighter mood.
Feb. 17, 2021, 9:33 a.m.