If you've got a small bathroom you'll know what we're talking about. Attempting to organise an entire army of toiletries that – in an ideal world – would normally be stashed away in a large bathroom cabinet is no easy task. Here we've come up with a few renovation-free recommendations to make a big difference and maximise bathroom space. Are you ready?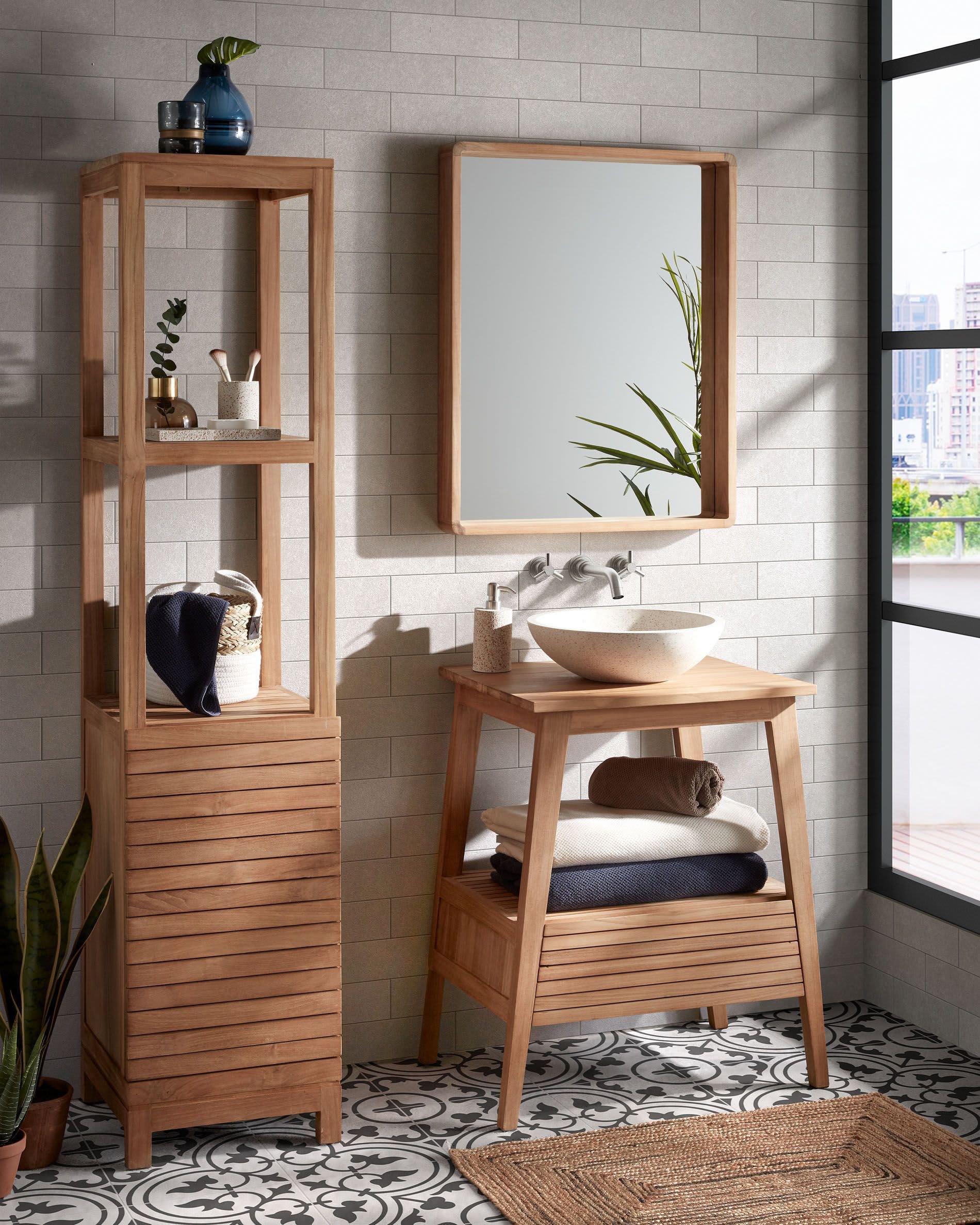 The golden rule: a tidy bathroom
Narrow cabinets will be your best friend when it comes to hiding all that chaos lying strewn around the bathroom sink – a small bathroom is no excuse for clutter! Look no further than the Kuveni bathroom cabinet. Its beautiful solid teak wood is treated with oil to make it waterproof, ready to withstand daily bathroom moisture. And if you've got the space, go ahead and check out the rest of this collection too.
We recommend either closed cabinets or open shelving, depending on what fits best and suits your bathroom décor. But don't fall into the trap of just closing the cabinet door on the mess inside. Keep all the products and accessories nicely classified inside so you can find them quickly and easily and you'll be well on your way to tidy bathroom bliss.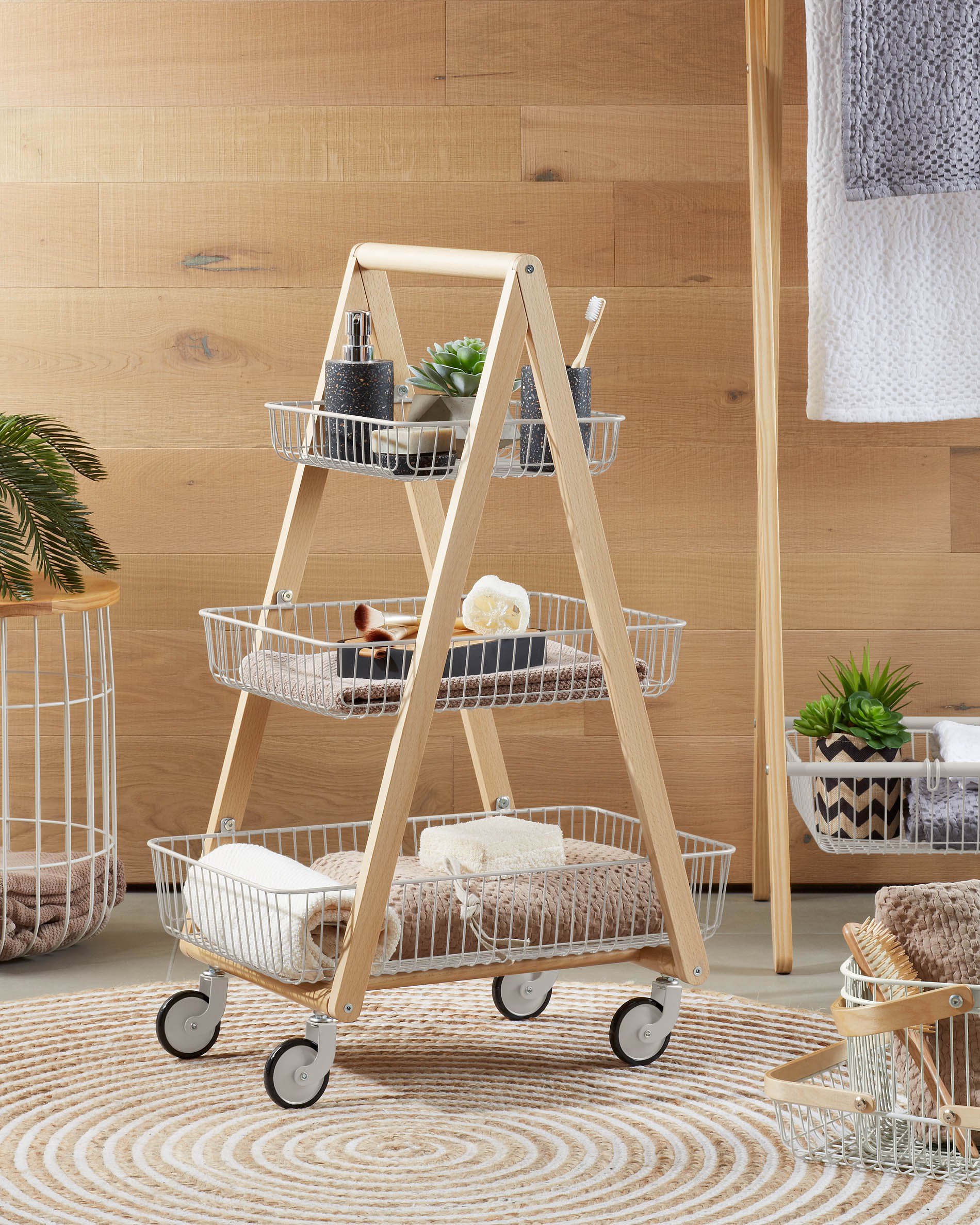 Bathroom caddies and trolleys
A trolley or caddy is a great solution to keep all your bottles, pots, creams and other daily items neatly stored in different compartments or glass jars. We'll show you which model we like best, but don't forget to keep it nice and tidy!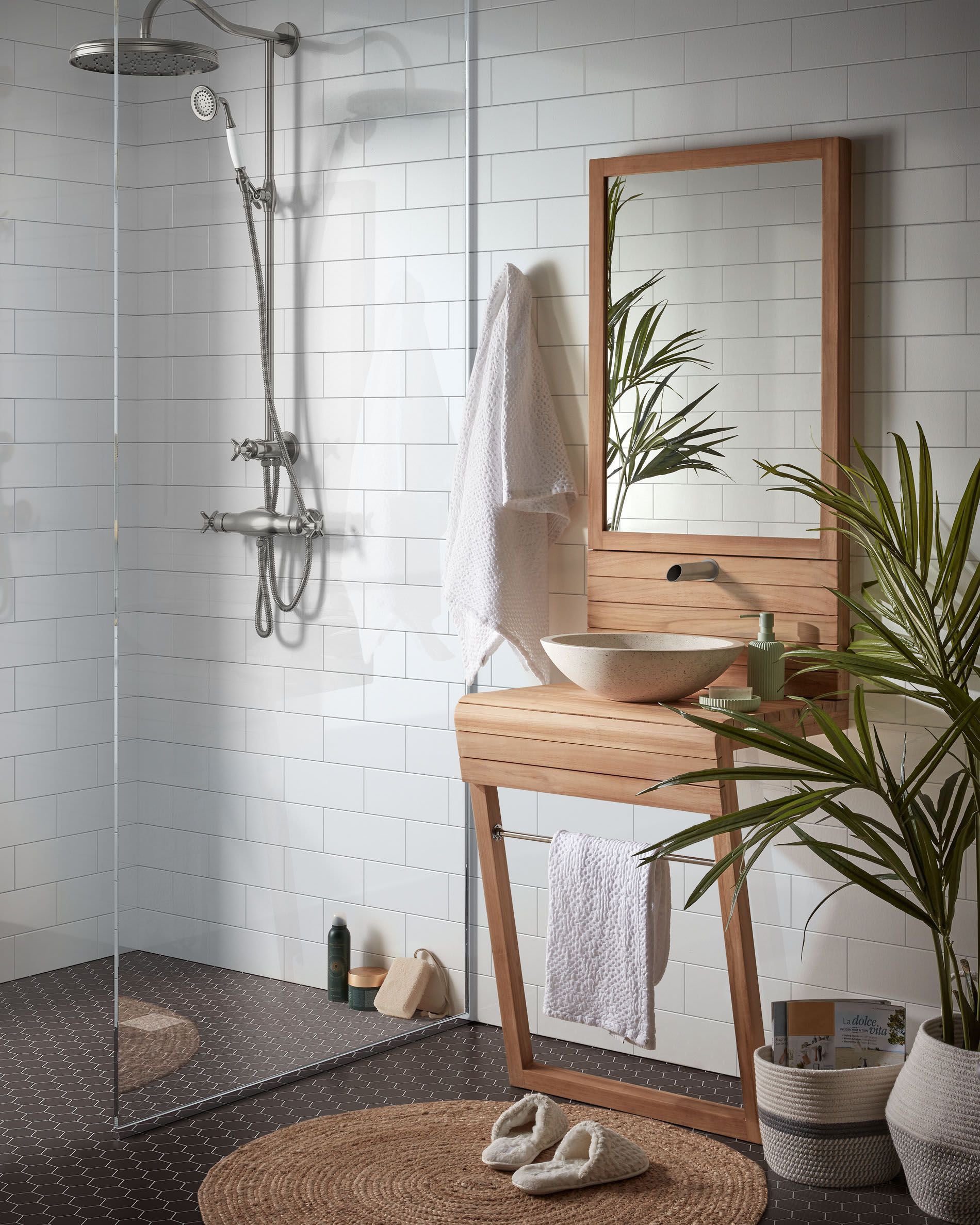 Mini bathroom? Use the walls
Among our most practical and space-saving solutions are basket organisers or boxes fixed to the wall. You can hang them from an extra towel rail or use hooks to hang them like a shelf. They add to the decorative factor and will bring a touch of colour to your bathroom. And what's the door still doing free? Now's the time to fix some hooks to it for towels, robes and clothes.
Don't forget that the walls would be bare without a mirror, and this is your secret weapon to making the space look bigger and brighter. At Kave Home, we even have mirrors with hooks, so you can use it to hang towels and other items. Kill two birds with one stone! A mirror and hanging space in one.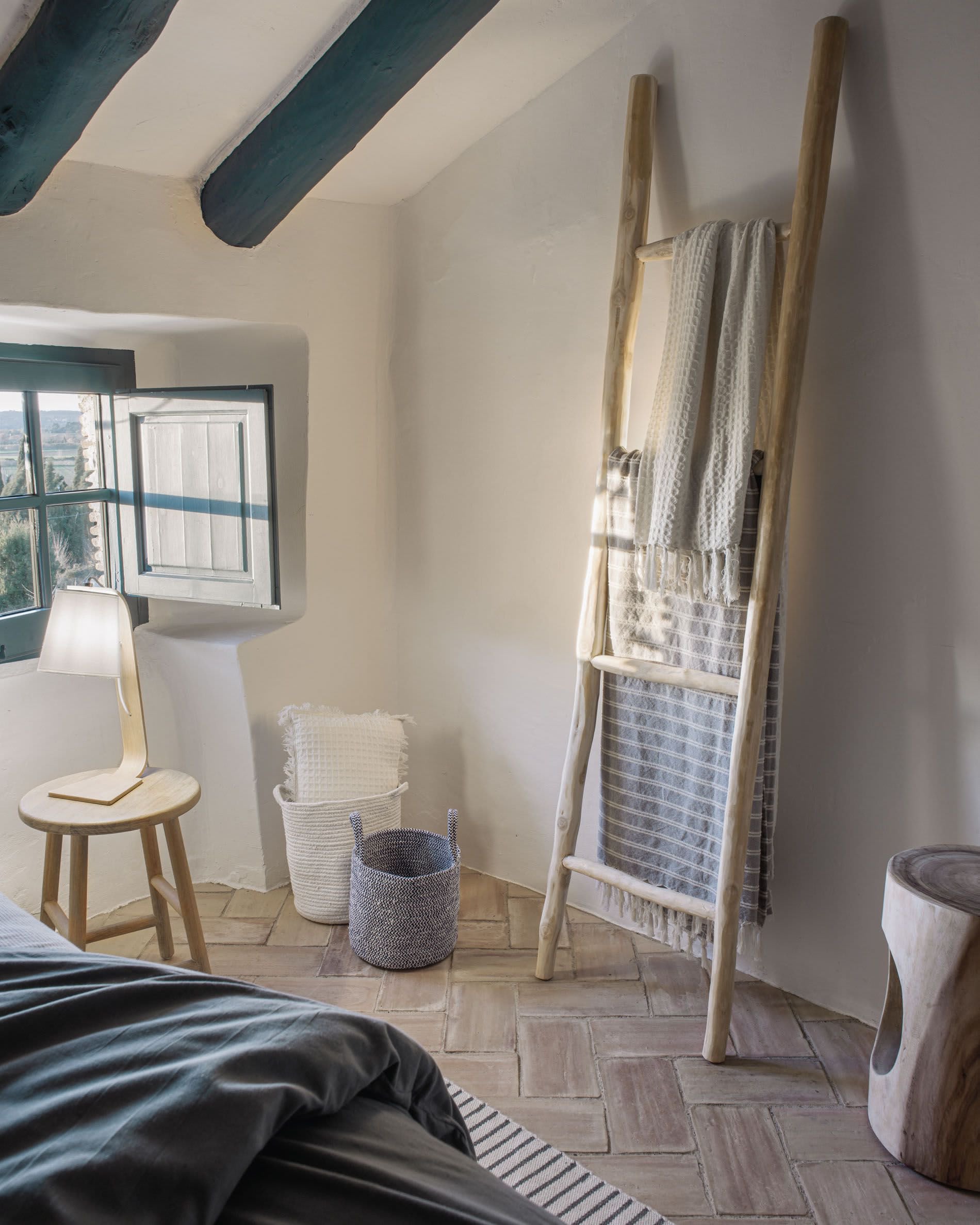 Towel ladders for small spaces
Towel ladders are a practical yet decorative idea for hanging up your towels. They'll always be ready when you need them because you can easily transport them from one place to another and put them somewhere else to dry.
These tips will give you the winning formula to an organised bathroom, especially when it comes to maximising the space. A bathroom can always be beautiful and practical, whatever its size. Our goal is to make your life a little easier, so we hope you've taken notes!
May 18, 2021, 10 a.m.