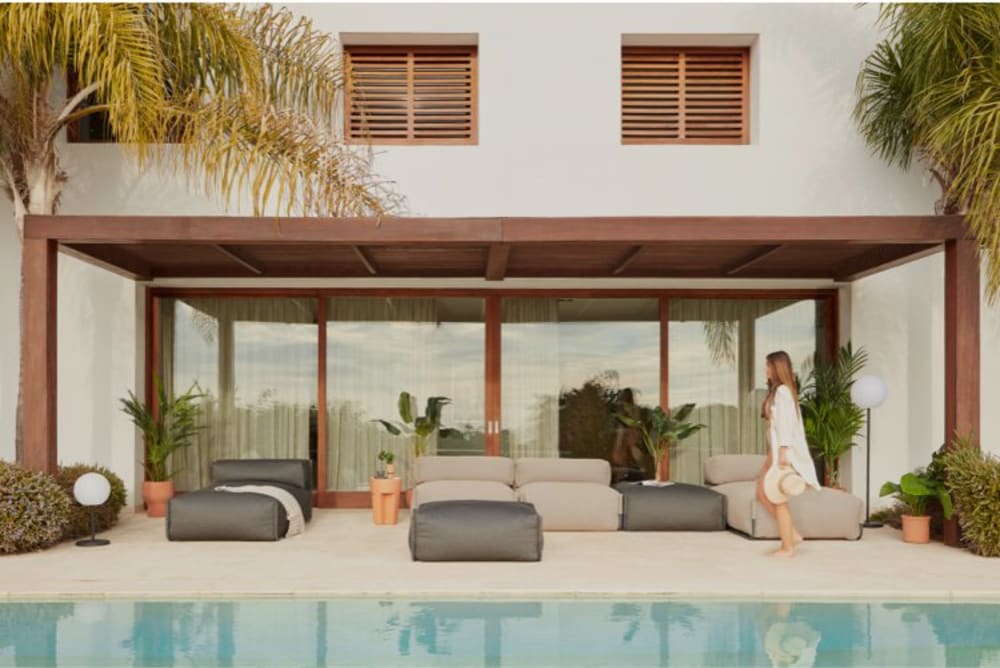 New collection 2022
Outdoor furniture and decor
Open the doors & let the good weather in
Balconies, terraces, and gardens are back on the agenda for summer. Size doesn't matter, as we've lined up the perfect solution for any outdoor space, from the smallest micro-balcony to spacious XXL country gardens. The best thing? They're weather resistant, and will continue to look good all year round.
Get inspired by the four capsule collections that make up our new Outdoor Collection.
Our Kave Crew's gardens and terraces
We snuck into our customers' gardens and terraces to bring you summer inspiration and outdoor ideas.
Ideas and tips for decorating your garden and terrace
Enjoy your garden or terrace with our ideas and tips – you'll never want to leave!