Figuring things out is all part of growing up, especially with so many different colours and textures to explore. A child's bedroom can become their own special haven for developing new skills.
Surrounded by different shapes, colours and textures, their bedroom will be your little one's favourite place to play and learn.
Sweet dreams
Wallpaper is a great way to create a look that's original and a bit different. Our Miris wallpaper is the clean and easy way to fill your little one's bedroom with colours and shapes. It's can also be cleaned, and is sustainable. Buy the amount you need at the same time to make sure the colour and pattern match perfectly.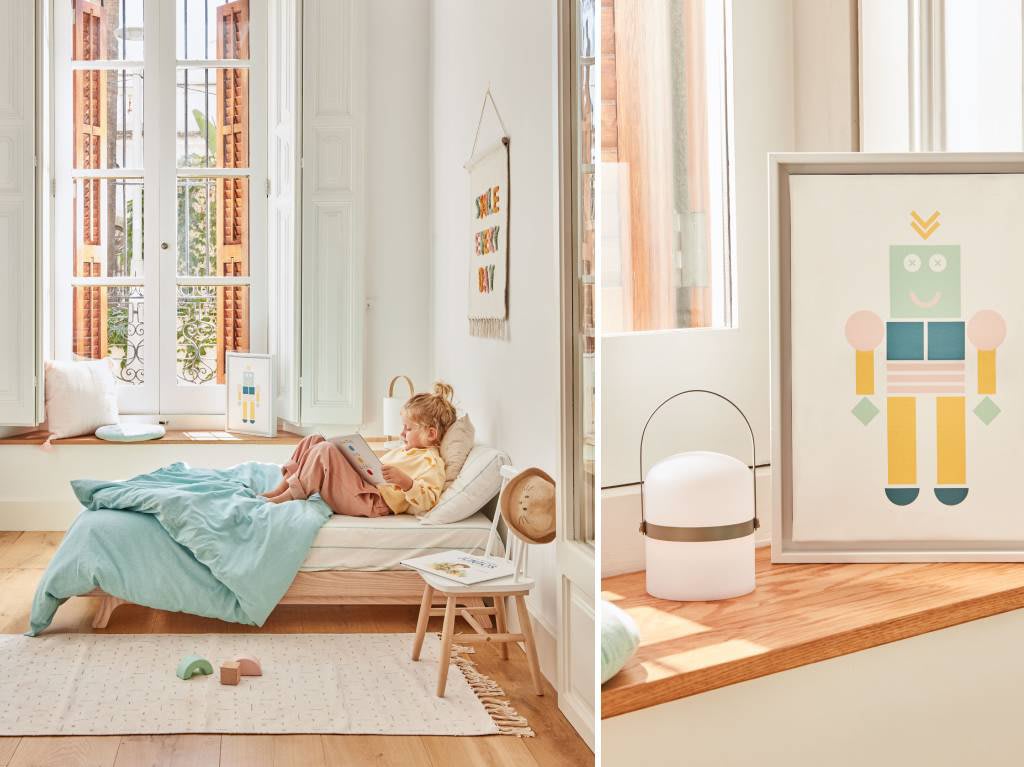 Learning through play
Fill their bed – and the whole room – with cushions. They're great for relaxing on or for scattering on the floor as another element to play with and be comfortable while playing. Mix and match shapes, colours and prints to make their spaces even more lively and fun.
Raise the level of their play area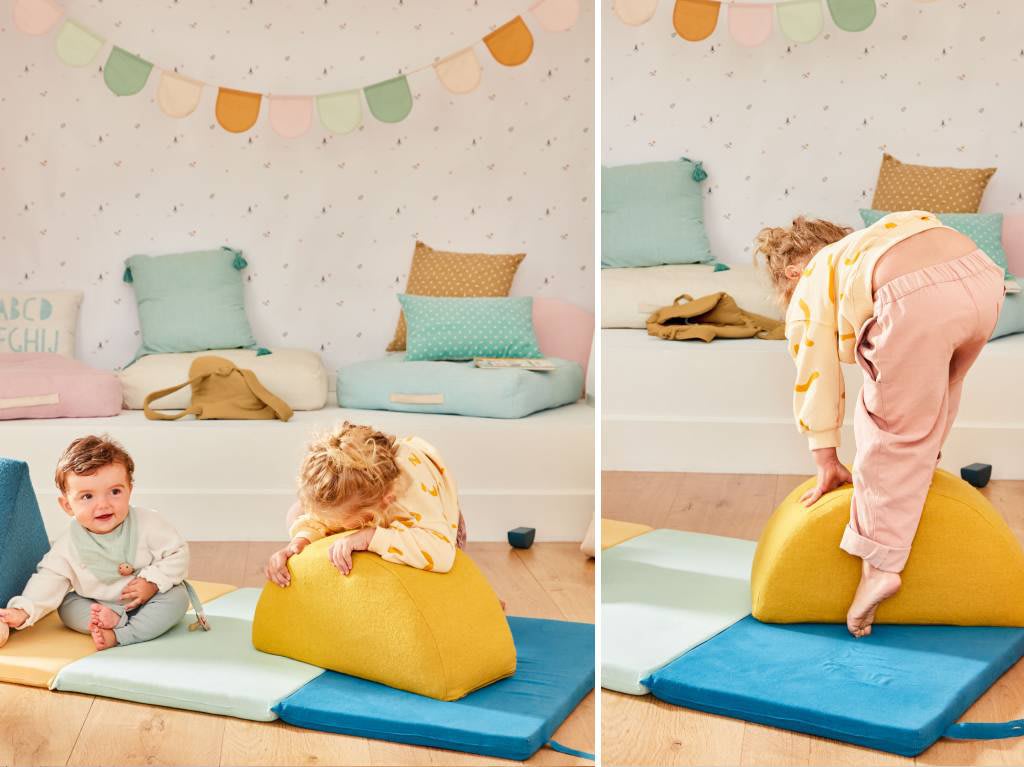 Trend Alert
Shapes in all colours. The idea behind the Tangram Style collection is to encourage your little one's learning with the help of shapes, colours, and textures, from the comfort of their own home. What better way than to play with and try things out for themselves! Let's do this!

Discover the collection here.
Nov. 12, 2021, 11 a.m.