The place you choose to position this little corner is up to you, you can place it in your living room, in your kitchen or even in your bedroom. You just need a little area to relax, get away from noise, stress and daily life to enjoy your books in peace.
We've selected a few options for you that could help you to create a reading corner at home with a unique and original style fit for a real interior design addict.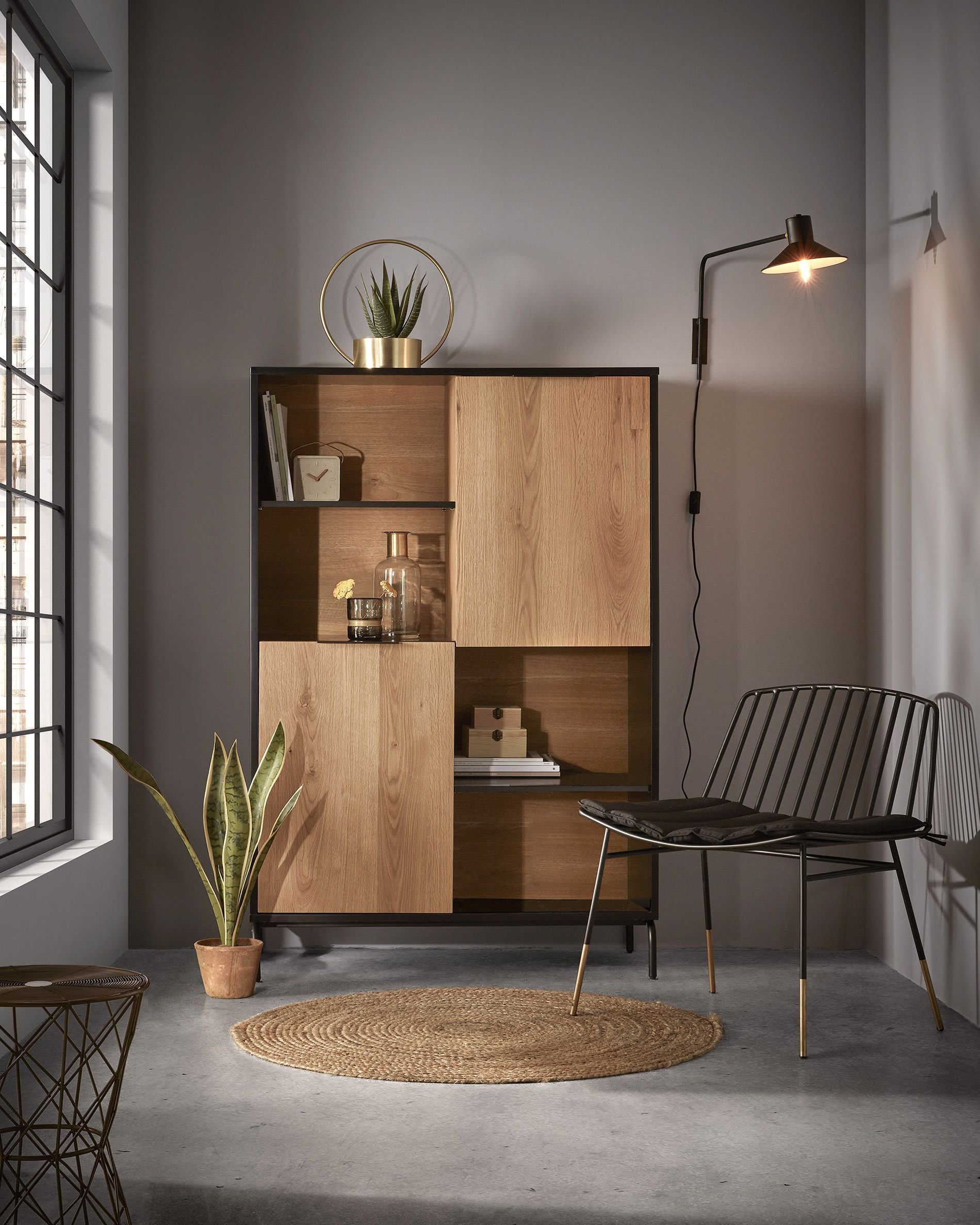 The soul of the party: The bookshelf
Without a shadow of a doubt, this will take centre stage in your reading corner since it will house your most prized possessions: your books. The bookshelf should give off a majestic feel, without being excessive or over-the-top since a true queen is always discrete and in good taste. Milian, for example, would be perfect: its design is inspired by the most innovative Nordic style, with a black finish (always elegant), bringing together materials such as wood and metal with a chic touch from its golden legs.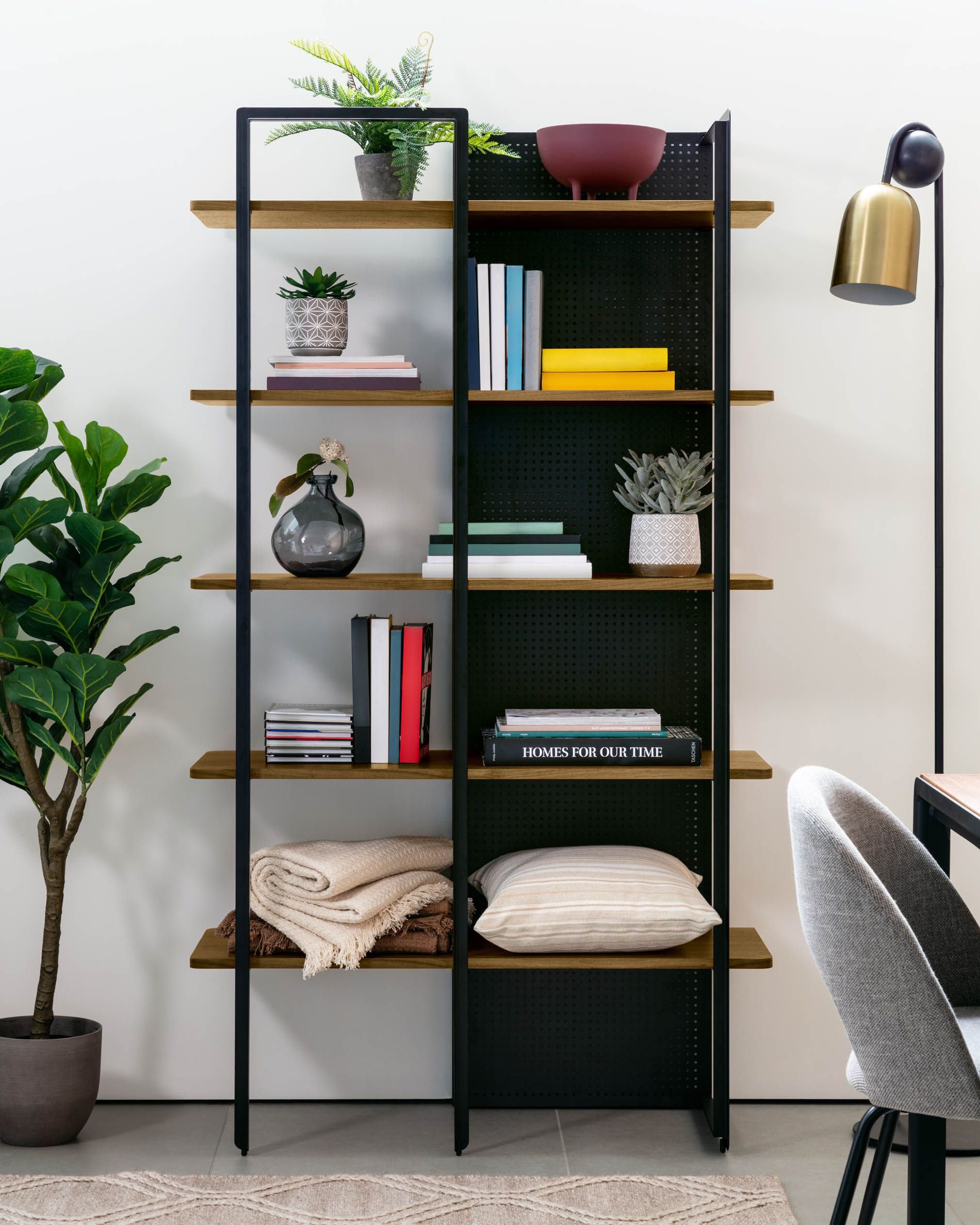 Choose a comfortable and modern armchair
If these are the characteristics you're after, we recommend Brida: the exposed stainless steel structure in black gives it a contemporary feel and emphasises its comfort. The seat and the armrests, made of fibre and foam, ensure maximum comfort, and the smooth velvet wraps around the chair. Do you dare to go one step further? Among all of the colours available for Brida, there are turquoise and pink, two on-trend tones, even on the runways.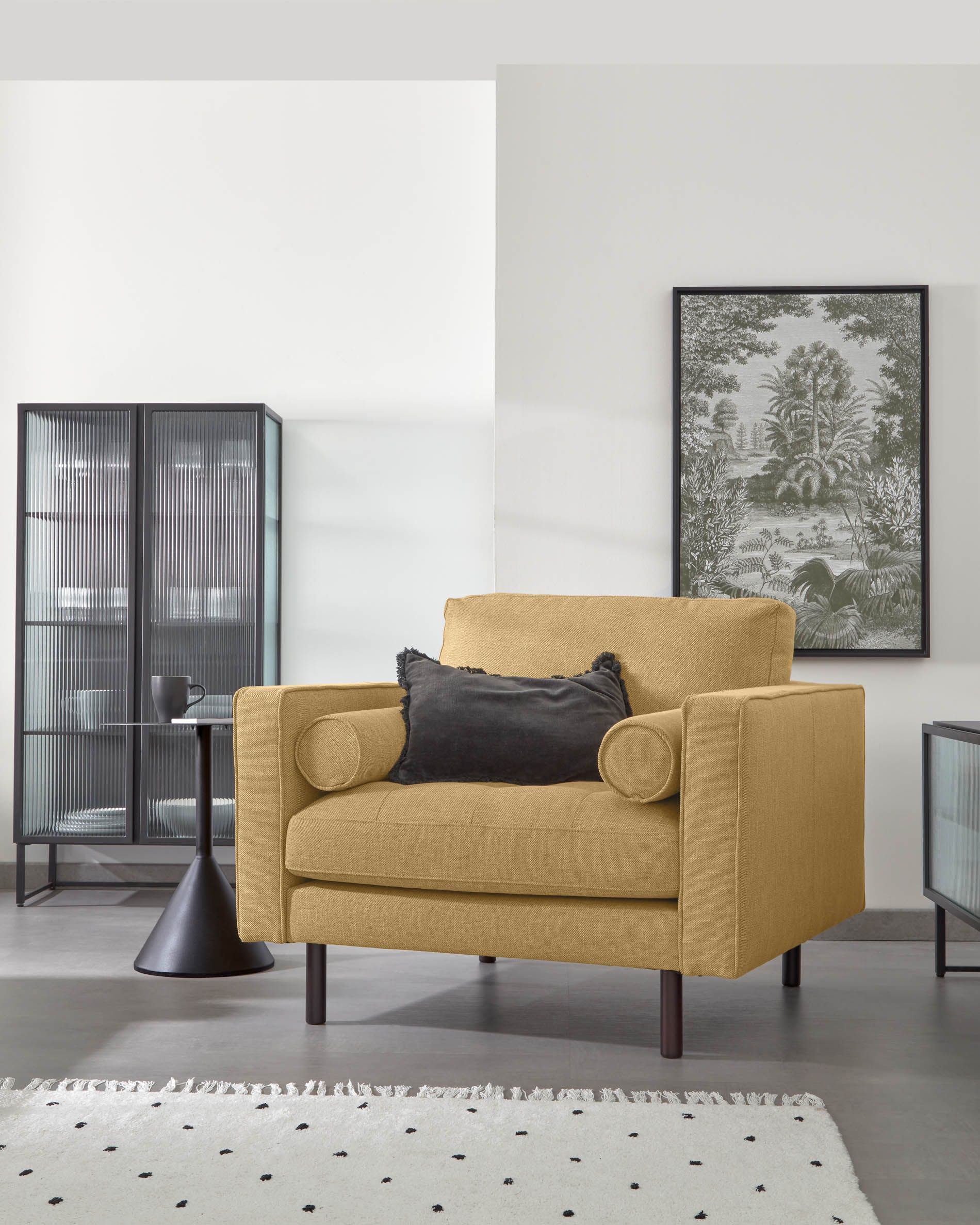 The side table that will take everyone's breath away
The side table is the most classic accessory when it comes to a small place for setting aside objects. However, when it comes to your reading corner, not any old thing will do. Kesbury, for example, is an idea that goes beyond expectations since, more than a simple side table, it looks like a sculpture thanks to its innovative design and original finish. It's made out of an iron sheet that's been enamelled with a marbling effect with patterns in white, black and grey.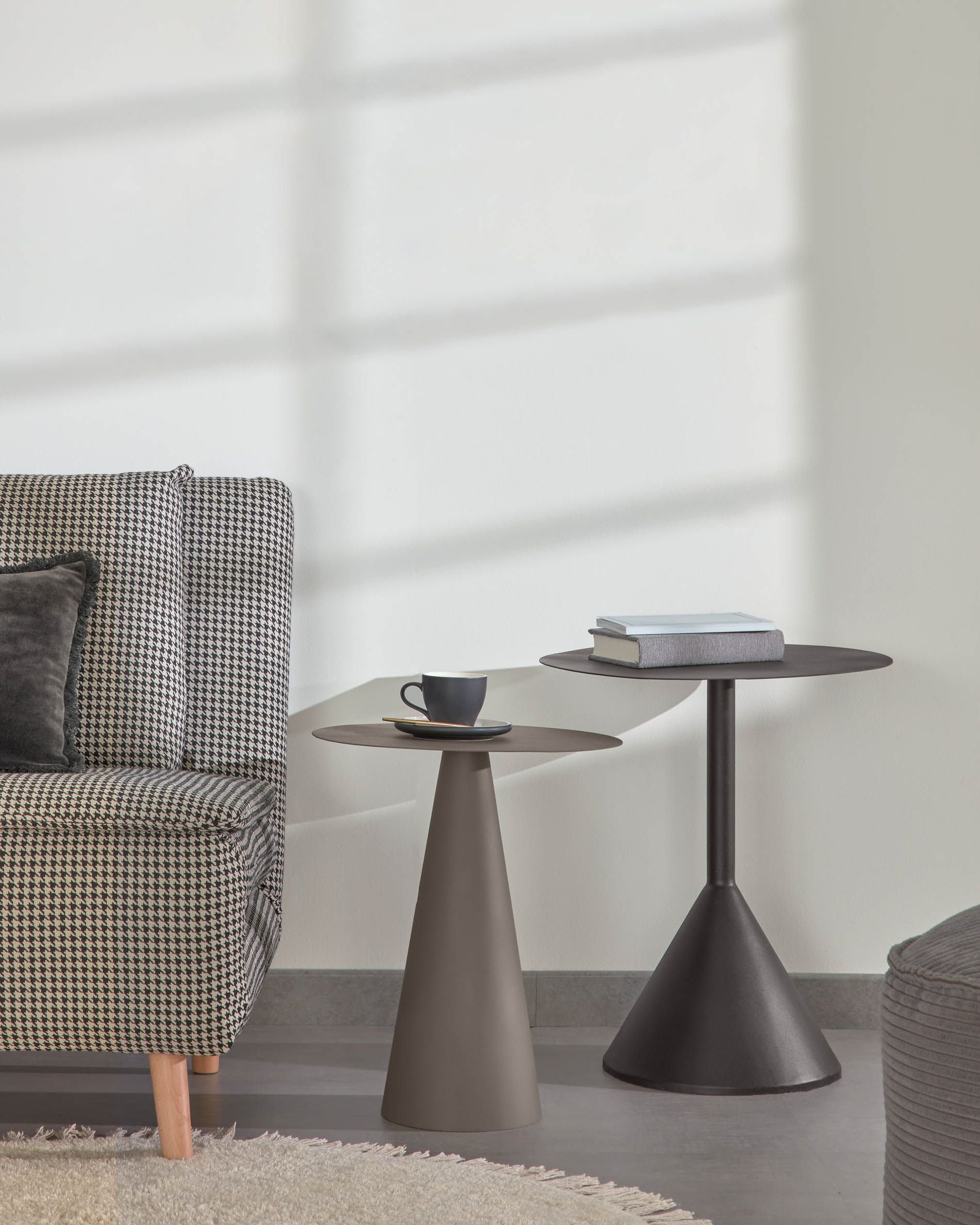 The lamp and magazine rack
A floor lamp such as Saviera could be the best option when it comes to getting the right lighting for setting your scene, since the design is inspired by spot lights used in film. In rigorous black, it has a golden interior that makes the light and reflections warmer. With an articulated style, it's perfect for standing out in such a special area as your reading corner. You can finish off this space with a magazine rack like Shibori or Tegs, which are very practical for storing everyday objects, such as the latest magazines you've got your hands on. Enjoy your reading!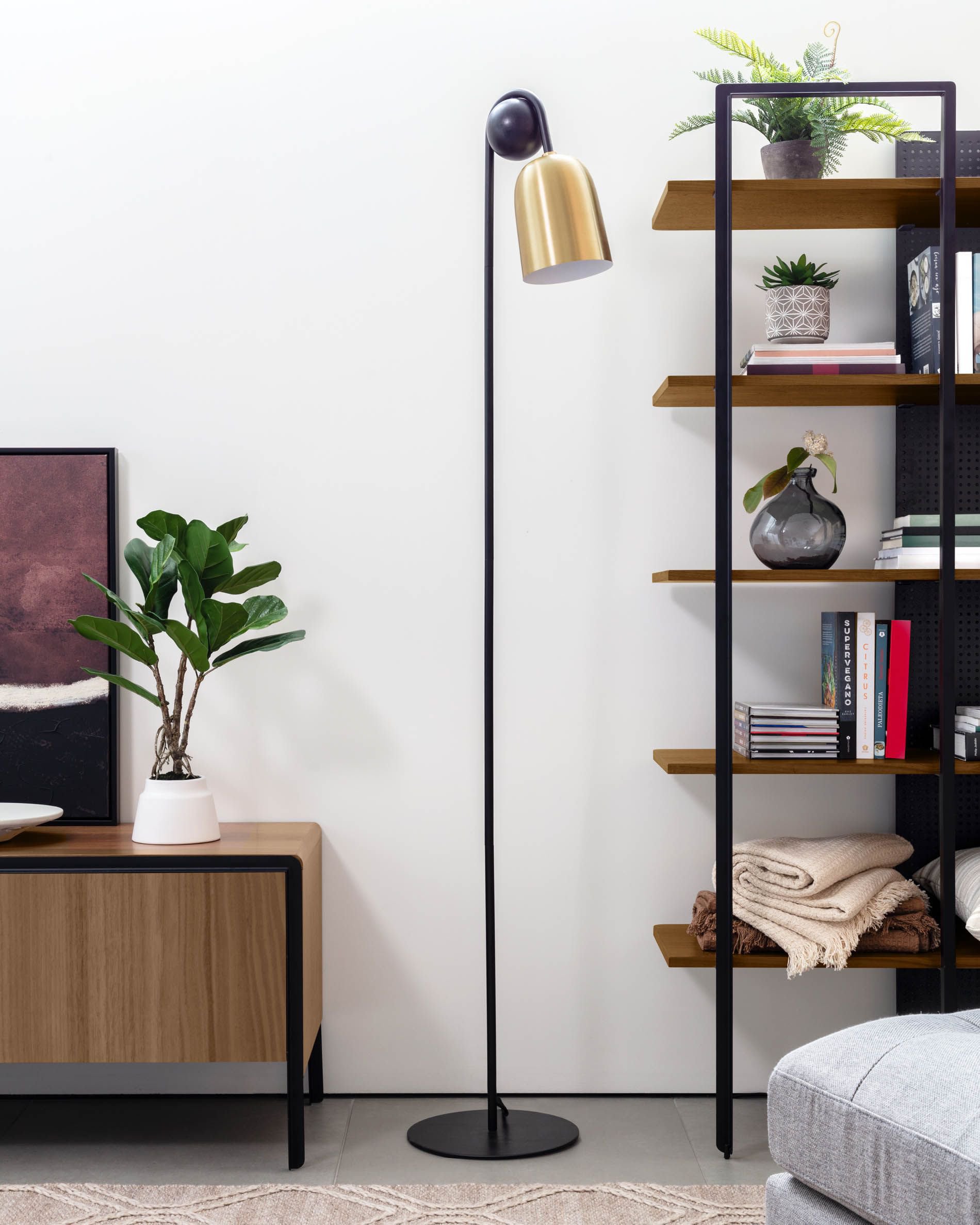 April 7, 2021, 8 a.m.