When we create our sofas, we think about every detail. From the first sketches to the prototype, choice of materials, production, quality tests and the final product, all the way to your home.
Most of our sofas are designed at our headquarters in Sils (a town near Barcelona, Spain) and manufactured in Yecla, Murcia (Spain) – an area with a long tradition of furniture production. Keeping production local allows for more exacting quality control of the final product, as well as better working conditions, faster delivery, and lower CO2 emissions for a smaller impact on the environment.
Guide to choosing the perfect sofa
Everything you need to know about our sofas
Our highlighted collections
Our Kave Crew's favourite sofas
This is how good they look in real-life homes
Tips and ideas for your sofa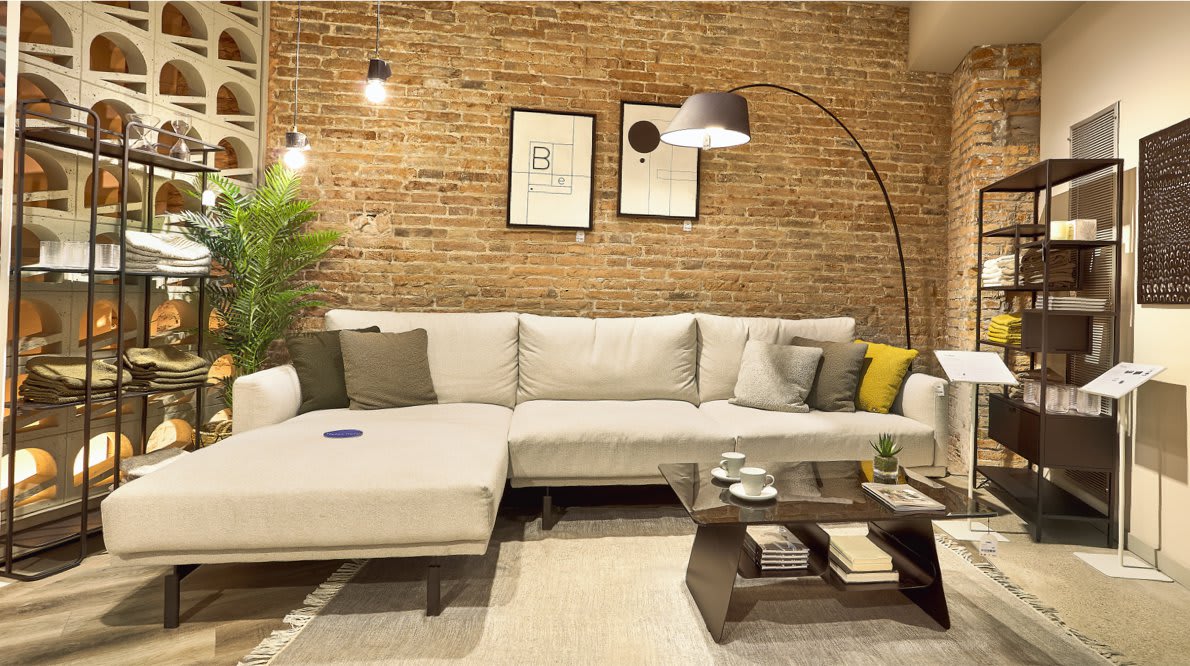 See, touch and try our sofas in store
Are you the try-before-you-buy type of sofa shopper?
Visit our stores