If you've ever taken a yoga class at home, your teacher might well have been Xuan Lan (@xuanlanyoga), a leading light in the yoga world with more than 2 million followers on YouTube and Instagram. In addition to teaching online and face-to-face classes, she has written two books, organises yoga events and runs a successful online platform and two social media profiles devoted to the yoga lifestyle.
Her new Barcelona offices are the result of a fabulous renovation of an old factory. Kave Home has furnished the terrace, where she records most of her videos. Do you want to see Xuan Lan's little oasis?
"Our style is Mediterranean minimalist. To keep our content focussed on yoga, we need an uncluttered space."
The star of the outdoor lounge is the Giana collection. The sofa and matching armchair combine to create a 100% natural look that successfully transmits that Mediterranean influence.
For Xuan it is very important that the materials are in line with her values, hence the choice of textiles such as the Elbia rug and Dalila cushions. They're 100% PET, a recycled plastic made from bottles recovered from the ocean. In addition, they give a touch of soft colour to set a balanced and harmonious mood.
Create my outdoor living room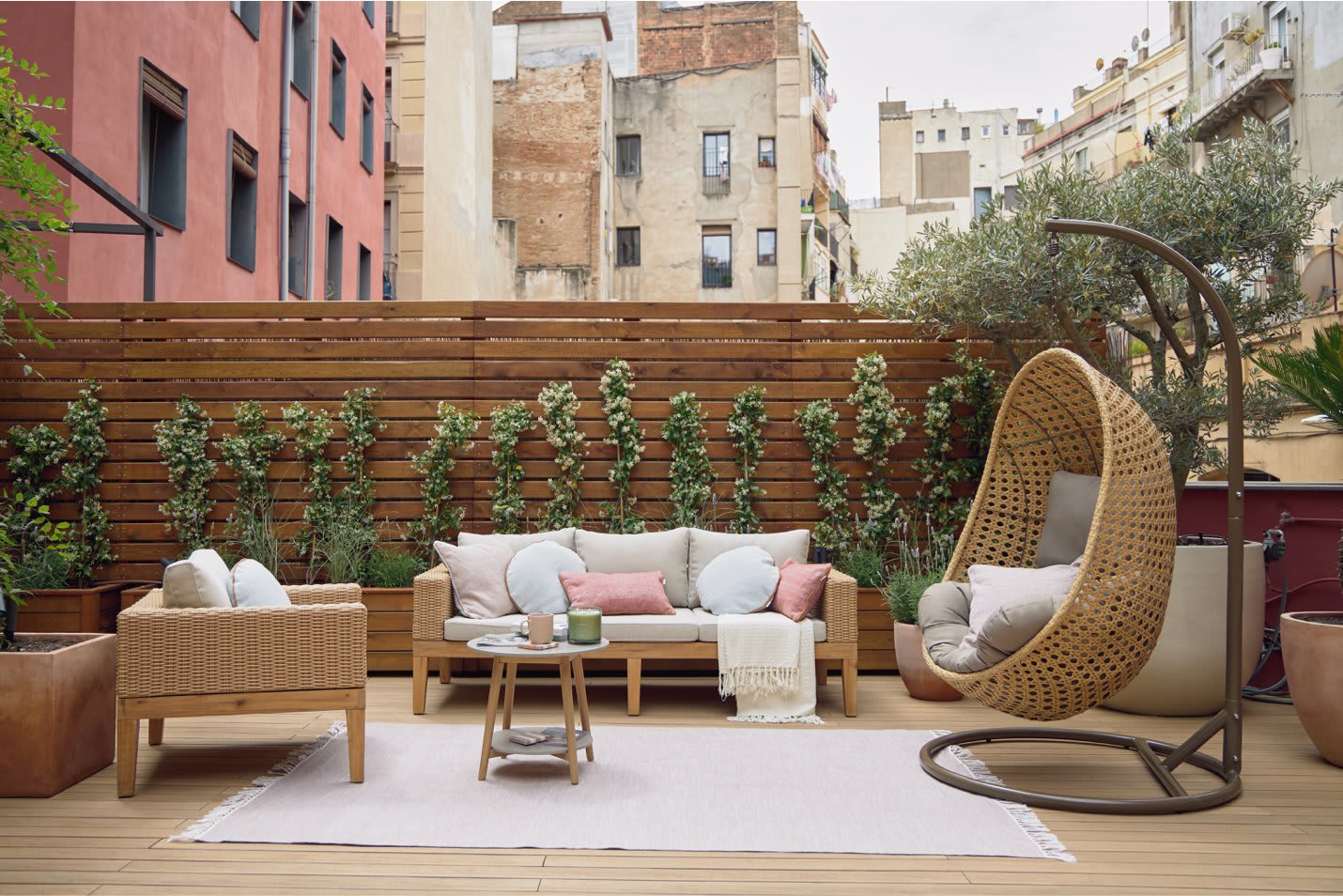 The Cira hanging chair creates a relaxing corner where Xuan Lan's team can read a good book or work on her computer.
Meet Cira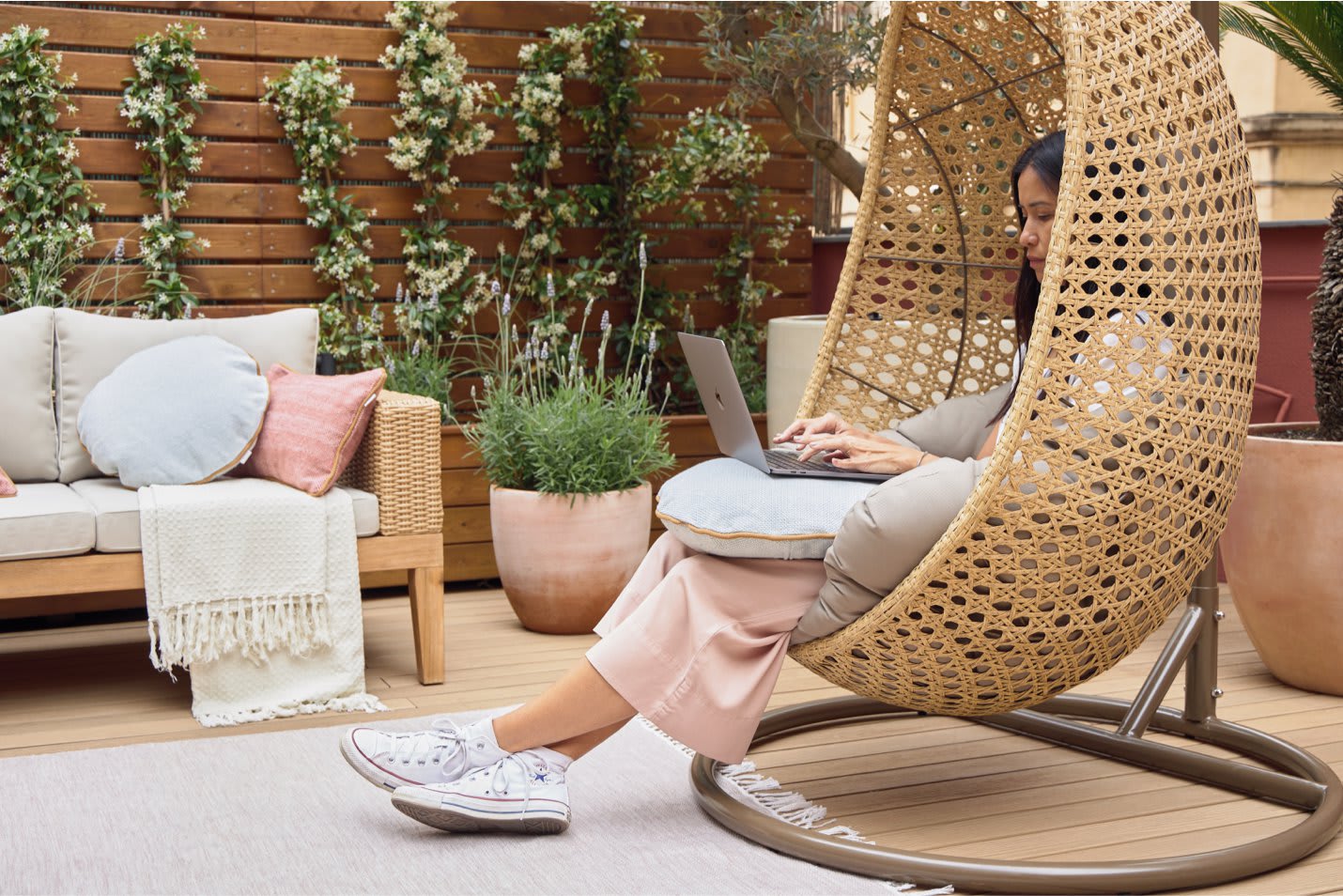 The Vetter table and the Galit chairs have been chosen to form this covered outdoor dining room. Natural materials such as solid wood, rope and cement combine to create the perfect al fresco dining setting.
I want this dining room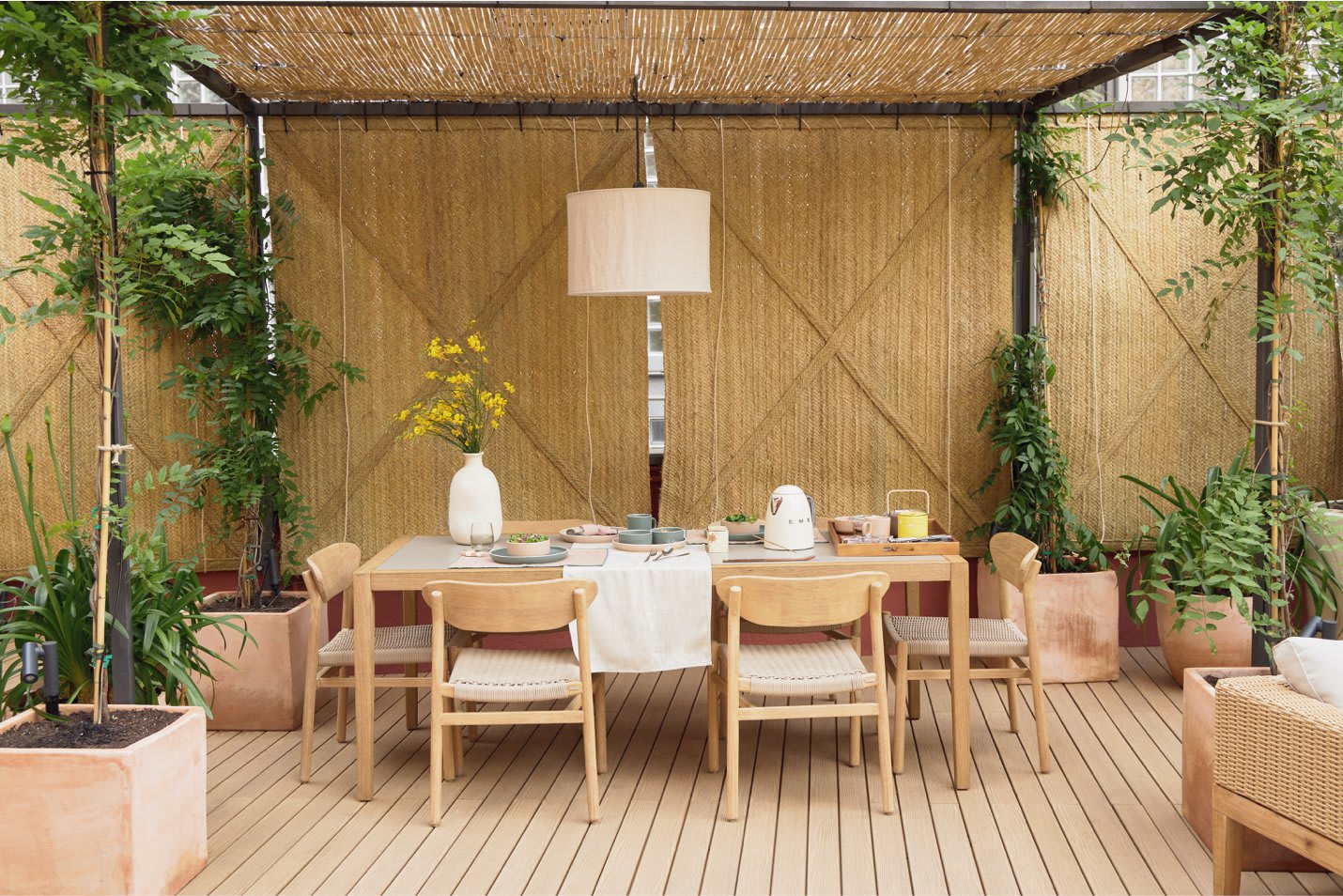 For Xuan Lan, yoga should be practiced in a place that relaxes the mind. The Abeli armchair in terracotta matches the wall beautifully and, together with the plants and the Dalva planter, offers a very interesting colour palette that make the space feel unique and special.
Create my yogi corner