Babies need their own space to be designed uniquely at home too. At last we're home, together as a family! It's a new start where organisation will be key to making everything run smoothly. There's no better instruction manual than your own intuition: that's why Moses baskets and cots have been specially designed to help you and your baby. You can do it!
As soft as a cloud
Our Madina nursing cushion is the perfect support for keeping you nice and comfortable during pregnancy and breastfeeding. It's a 100% organic cotton and zero-mileage product. An accessory that not only moulds perfectly to the body thanks to its variety of positions, and is also environmentally friendly.

Accessories for your baby and you
A range of soft colours and shapes have been combined with wonderfully plush textures to help your baby grow in a comfortable and relaxed environment. Discover the must-haves for their bedroom and don't miss the selection for mums-to-be. It's here to make your life easier!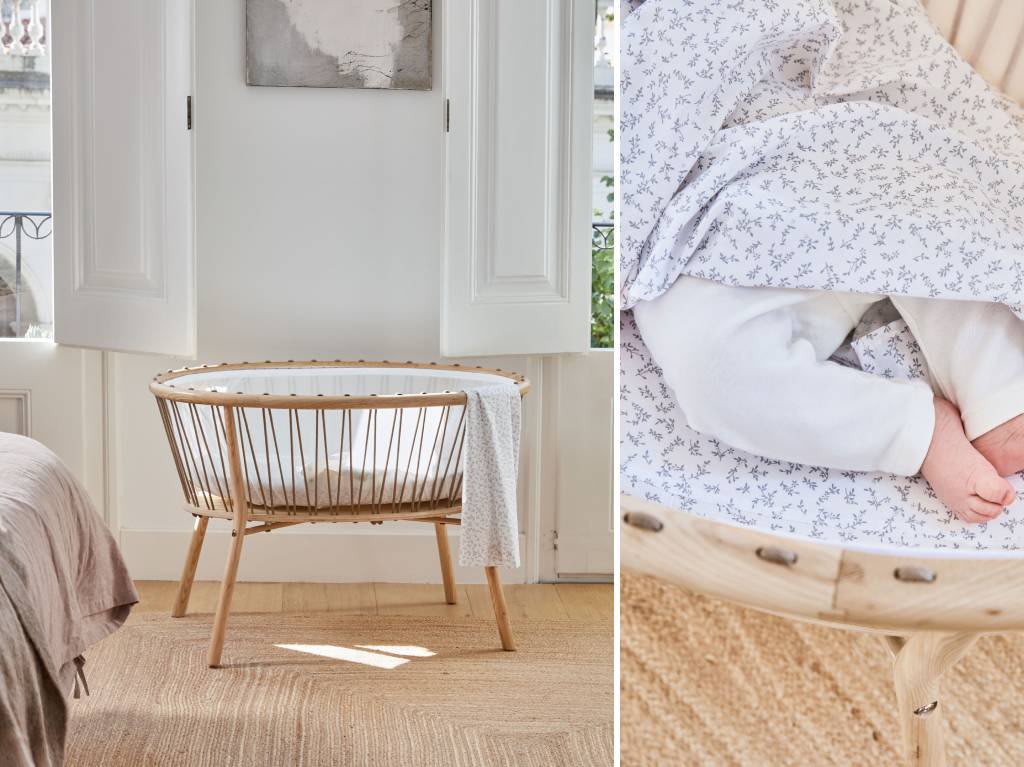 Shades for dreaming
Pastel palettes offer a wide range of soft and relaxing shades such as beige, green, blue or pink. Add these colourful shades and moods by using decorative accessories such as textiles.

Everything in order
We know how important it is to keep everything tidy, especially now there are children at home. Somehow toys multiply and get everywhere, a mystery no one's been able to solve. A set of shelves and boxes will help keep everything under control.
Feb. 2, 2022, 10:44 a.m.