Discover our ideas for illuminating your bedroom and choose the perfect lamps and lighting for your needs.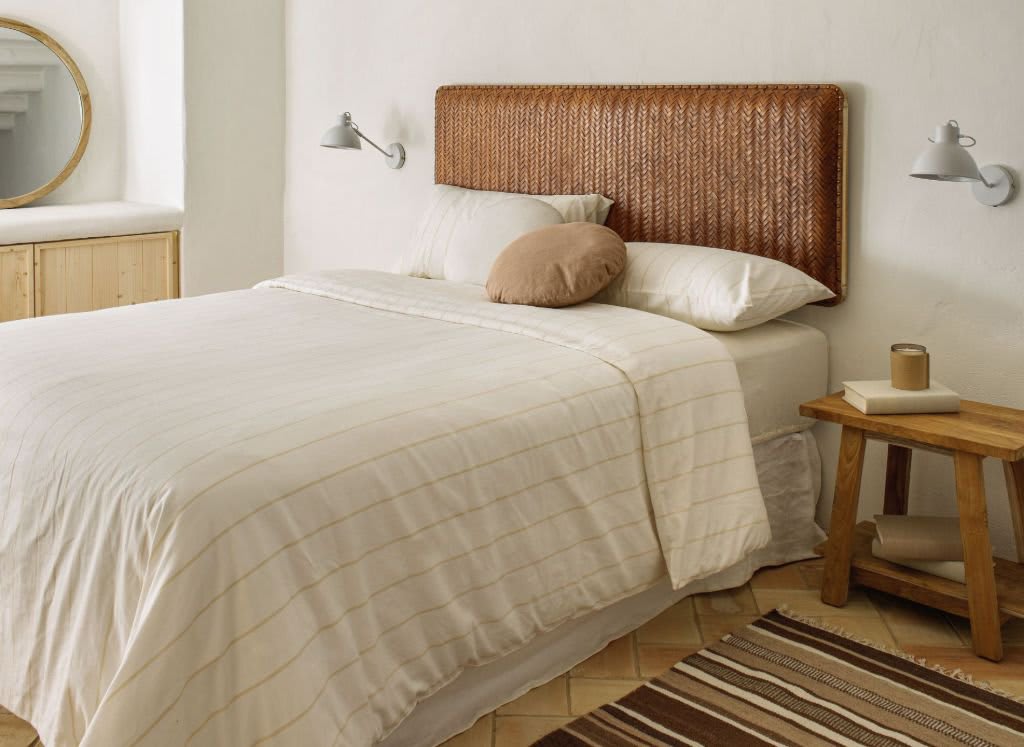 Two wall sconces at equal height
Balance the light in the space by adding two wall lights on either side of the bed. The light will be equally matched and if you're the type who likes to read before going to sleep, it's the perfect – you'll have enough to see by and can keep your bedside table free for a stack of books.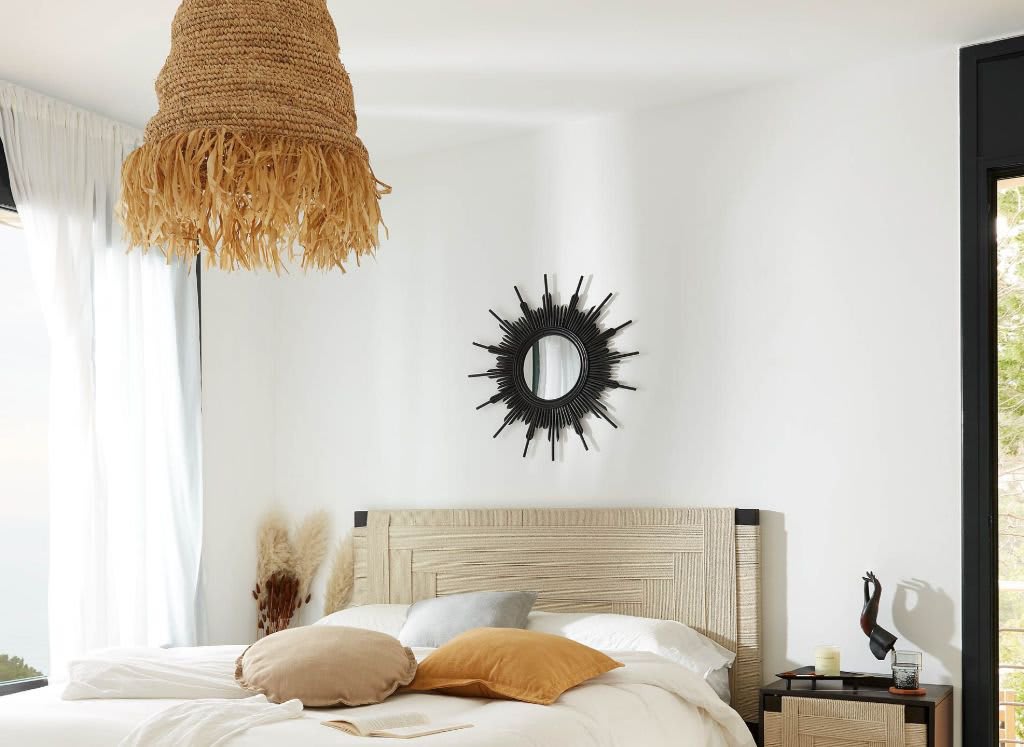 XXL ceiling light
If your bedroom has more than 20 square metres of space, a maxi light will be ideal for you. You'll add tons of personality to your room and the light will reach into every corner, which is important in a bedroom of generous proportions.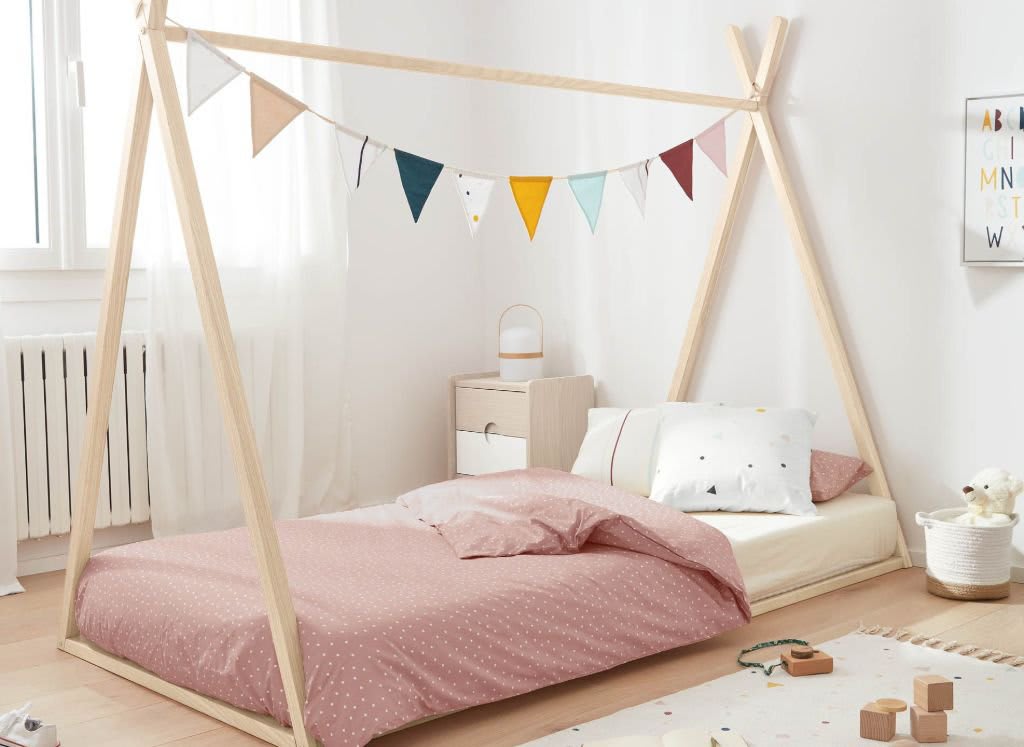 Portable light
A portable light that you can carry around anywhere is a great option. We particularly recommend it for children's and babies' bedrooms, and when it comes with a choice of settings, even better! This allows you to adapt the light to any situation. For playing or homework, the brightest setting is best. For sleeping, turn the light down to the minimum so that you can see around baby's room without interrupting their sweet dreams.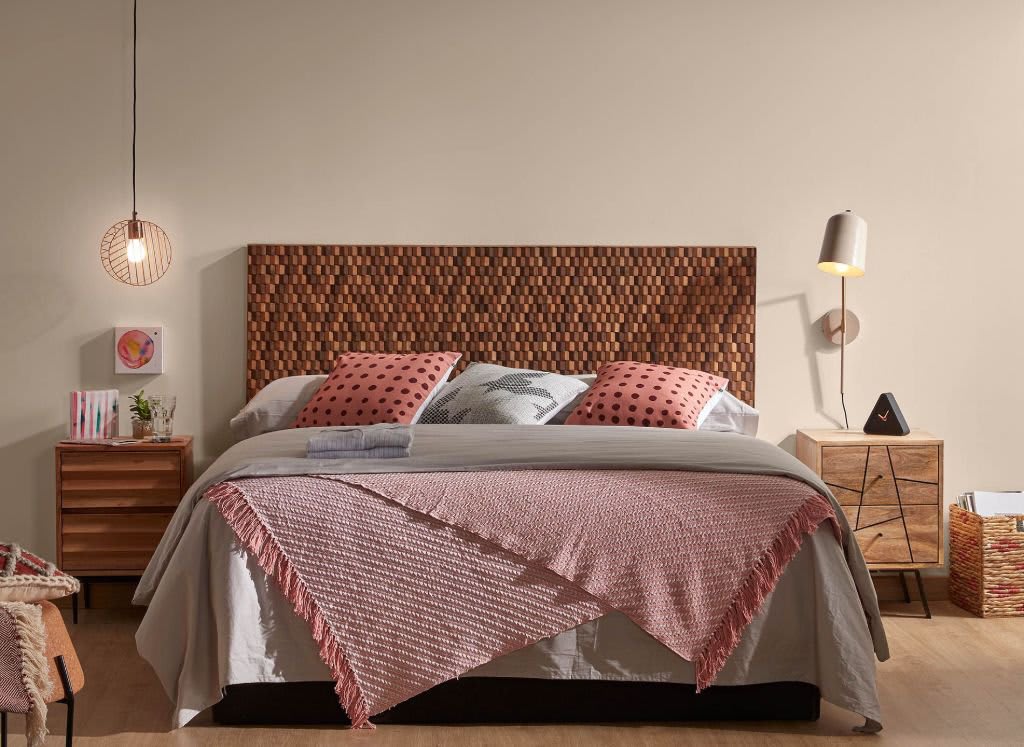 A mix of lights
We love the look of a ceiling light on one side of the bed combined with a wall sconce on the other. A safe bet if your goal is a modern space with plenty of character.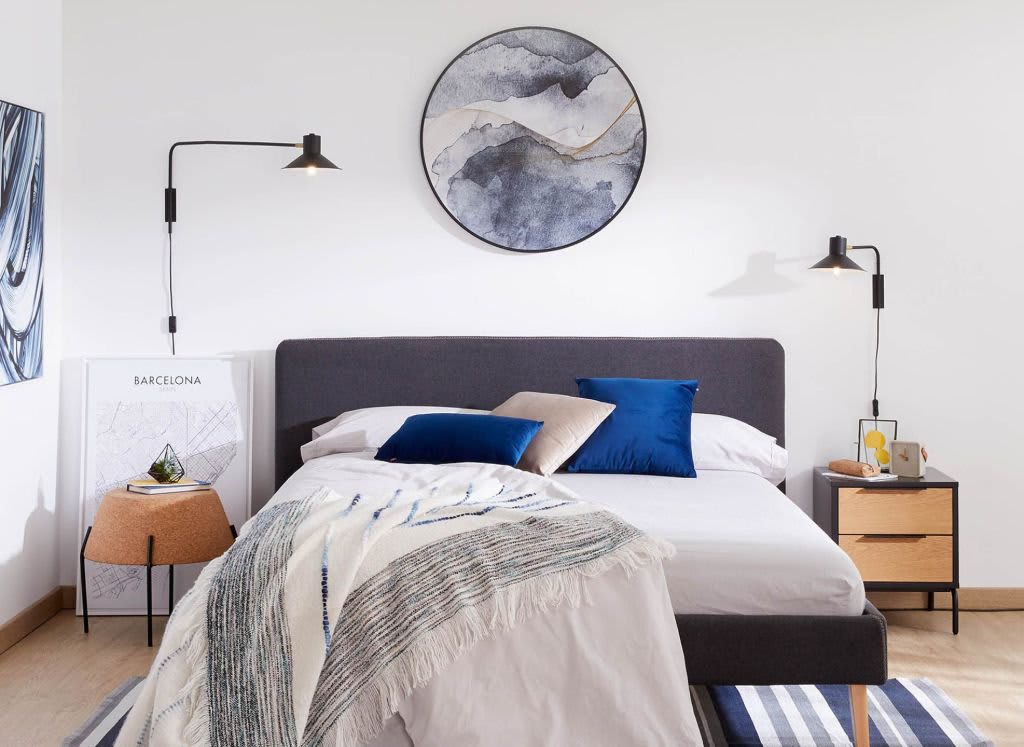 At different heights
A really original idea is to have two wall sconces at each side of the bed but at different heights. This way, you focus the light on two separate areas – one larger and more diffused and the other more focused and intense. In summary, you can choose how to place a variety of lights in your bedroom according to the kind of lighting you need. Remember that you can also boost your bedroom lighting using the colours of the walls and fabrics and the choice of furniture.
Which idea will you go for?
Choosing a ceiling light
To help you choose the right light for your ceiling, which can be a little more complicated when it comes to your bedroom, we've got a few tips to make the decision an easy one.
First of all, think about the size of your room. If it's smaller than 10 square metres, we recommend adding ceiling lights with a diameter of 30 to 40 cm. For bedrooms that exceed 20 metres, we can include models that exceed 60 cm.
The height will determine the quality of the lighting. A bad position can ruin the view. For an average ceiling height of 2.5 to 2.8 metres, avoid lowering the light to a height of 2.15 or less above the floor. This is the minimum you need to avoid banging your head on it.
Avoid choosing a very bright light that will dazzle your eyes and prevent you creating a relaxing atmosphere. If the light you've chosen for your bedroom ceiling is a powerful one that will reach everywhere, make sure that it's a muted one. Choose a light fitting with a shade if you want to soften its glow or be bold and go for one that uses visible bulbs.
May 31, 2021, noon